The sadhya at Kerala Bhavan. Photograph: Joseph TI/Flickr
I spent 24 years of my life in Navi Mumbai before I got married and moved to nearby Thane. And, I remember a variety of food destinations from the two decades I spent there. I especially remember Pizza Italian, in Vashi, which lost out to the marketing muscle of companies such as Domino's and Pizza Hut. They used to make great pizza, with a house special tomato sauce, pepperoni, local cheeses used intelligently and other unassuming ingredients that worked well together because they were cooked from scratch and with dedication. Then, there was Aco's, in Sector 17, Vashi, which first introduced me to Bengali sweets beyond rasgulla. Bengali Mashi's Kitchen, an inviting little place in Nerul, served the most delectable Niramish Bengali thalis (and some superb fish renditions in true Bengali home-style) in lovely Kansha serveware, and the proportions were hearty as well. I wish these places somehow find a way to come back because they deserve to. Until then, however, we have hope. These are my top picks for the best eats in Navi Mumbai. Some of these have stood the test of time and are now something of an institution, and the others have great potential to contribute their bit towards defining the city's culinary scene.
Kerala Bhavan
Every Mallu worth his inji puli in Navi Mumbai has been to Kerala Bhavan, and it is a regular haunt for food enthusiasts in general. Kerala Bhavan offers simple home-style meals every day and great spreads of sadya (feast) on special days such as on Onam. Ask for the day's specials (fish, especially!) and enjoy your meal that's served on a banana leaf.
Where: Sanpada, Sector 30A, Vashi
Phone: 022-27810112
Punjab-Sind and Warana Dairy
This place sells paneer one can write poetry on. Simply sprinkle some chaat masala on their fresh malai paneer and eat as a cocktail snack. And, their dahi is brilliant as well. So is the lassi at Warna Dairy, in Sector 9, Vashi — not too thick, not too thin. I remember there was this Warana stall near my school, and on hot days, sipping some of their lassi through a straw made life seem worth living after all.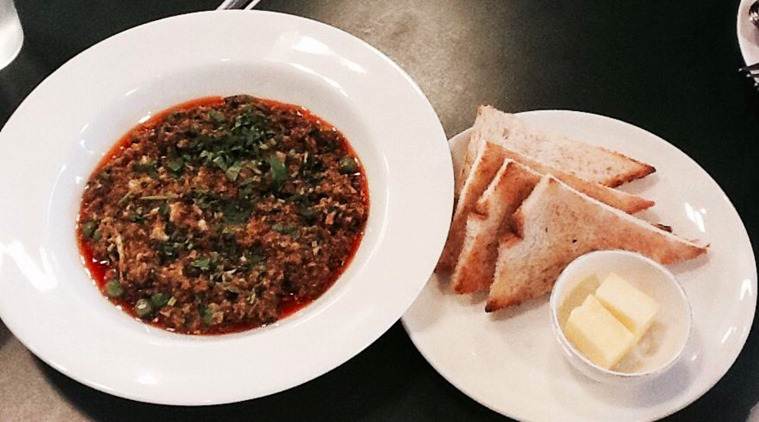 Café Monza
Known for its Continental fare, Café Monza is quite a hit with Kharghar residents. Try their great VFM breakfasts (one look at their Kheema Ghotala is all the convincing you'll need), including well made omelettes, waffles, and coffee.
Where: Shop No. 15, Bhoomi Heights, Sector-8, Kharghar
Phone: 090222 24253
Tipplers Lounge, Four Points by Sheraton
The bar at Four Points provides a quiet yet beautiful view of the Vashi Station area, Palm Beach Road and the Vashi creek. The bar menu isn't big on innovation, but the bartender knows how to make a good drink and make it the same way every single time. I love their Long Island Iced Tea as much as their simple fresh lime sodas (ask for the one with chaat masala).
Where: Four Points By Sheraton, Plot no 6-15, Sector 30A, Vashi
Singhland
A relatively new entrant, this Punjabi home-style eatery, close to CBD station, offers comforting rajma, kadhi-chawal, kulchas, excellent chhole tikki, and fabulous chhaas. A perfect platter of comfort food after a tiring day. No fuss, all flavour.
Where: Unit 2, Balaji Bhawan, Sector 11, CBD-Belapur
Phone: 022- 2758 5858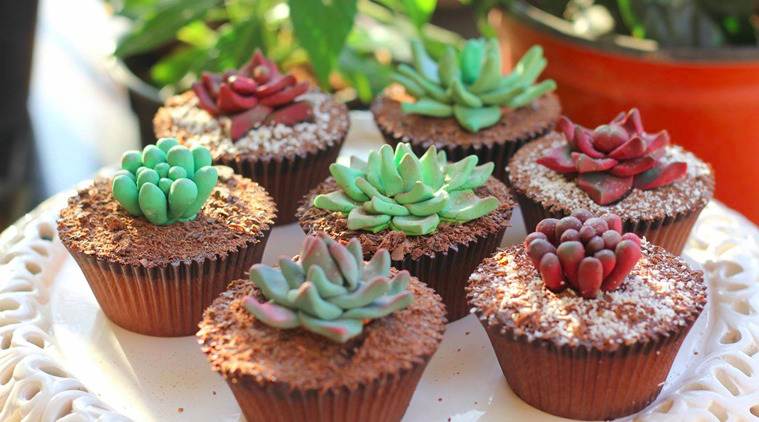 Piece O'Cake
A home-run patisserie that only makes cakes and desserts to order, it is possibly the only place in Navi Mumbai that I would buy a cake from if I didn't have the time to make it myself. They only use pure chocolate, do beautiful decorative cupcakes, and elaborate floral decorations that will leave you wondering if they're real or fake, and most importantly, they make all their cakes from scratch—no premixes!
Where: Sector 16, Nerul
Phone: 0933710760
Shri Valli's
Walk around Sector 17, in Vashi, in the early hours of the morning and you'll see a crowd just outside Shri Valli's store. All those people are there because of the idli-vada stall at Valli's. The pillow-soft idlis and crisp vadas are served with a Tamil-style saambar and a thin yet fiery coconut chutney. It makes for a fantastic takeaway, and you should always buy more than you think you'll need.
Where: Shop No 61, Big Splash, Vashi,Near Bank Of Baroda, Sector 17
Phone: 022- 27893333
Quality Francos
I have constant battles with my Dadar-bred husband who swears by the 'original' Tibbs Frankie. But, my allegiance lies with Quality Francos. I love their juicy meats that are coated lightly with gravy and wrapped around a fluffy paratha, which is sprinkled with their tangy-hot spice mix, raw onions and generous bits of piquant green chilli.
Where: 19A Ashiana Bldg, Vashi, Sector No 17
Phone: 022- 66178684