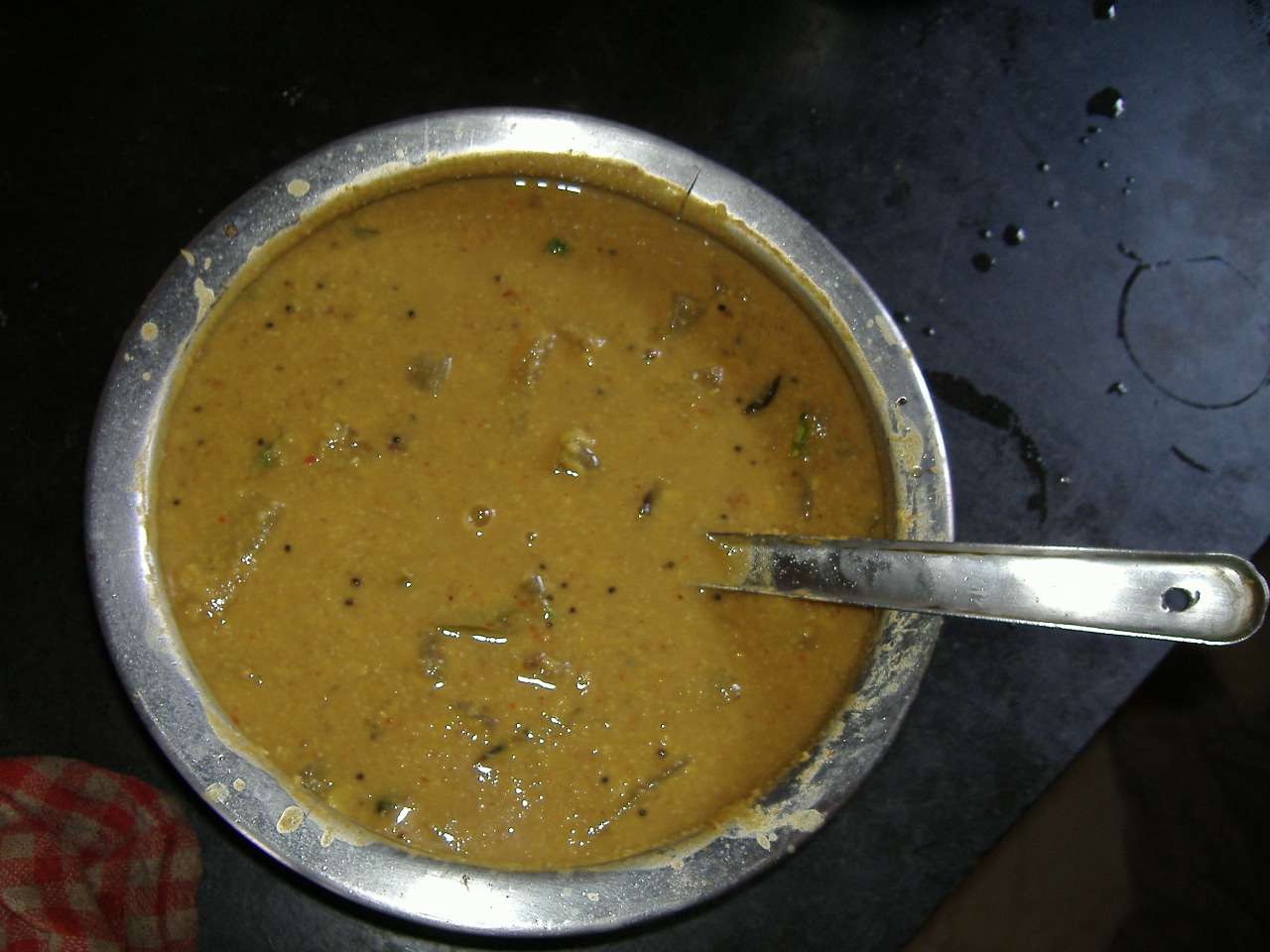 Technofreak/Flickr
Home is not merely a place, but a person you go back to. And food is not just about the flavours that meet each other in your mouth, flirt on your tongue, before sneaking off down your throat to canoodle in some dark recess of the stomach. It is about the rich bank of recollections that these combined flavours manage to stir up – the sights, scents, and feelings that well up inside you, until, combined together, it all comes to a wonderful climax.
So, when away from home, I finally begin craving onion sambhar, it's not just any onion sambhar that I want, but the specific onion sambhar that is made at home, with much love and affection, by my mother. The very thought makes my mouth water. I don't yearn only for the final act of sitting down at the dining table with my family, and tucking into steaming hot seeraga samba rice onto which my mother spoons ample amounts of spicy sambhar. There is more to it, much more… And it all begins with a stroll to the market.
Watch how to make sambhar
My mother generally chooses to combine her evening walk with a trip to the vegetable market. She waits till it is around twilight, and there is plenty of Bangalore breeze to accompany her on her ramble. Now that I live away from home, I never get the opportunity to go with her, and I must confess that I often would feel far too lazy to make the effort, even when I was living at home. However, on the rare occasion when I did, more often than not prompted rather selfishly by some errand that I had to run along the way, I always enjoyed the trip.
Vegetable vendors with their carts all lined up together, the warm glow of gaslights being cast on the fresh produce. Tomatoes, all plump and juicy on one cart, some a rather perky shade of green; mounds of potatoes that would make my stomach rumble and make me immediately look around and see if there were good bhindis at a nearby cart, so we could make aloo bhindi, a fried affair that borrowed some spice from freshly ground peppercorns. Bundles of pudina, methi and various forms of spinach, which, if good enough, would mean Mum would make her special 'green rice'. It served as a menu card, and was far more appealing to the eye than the plain typed word.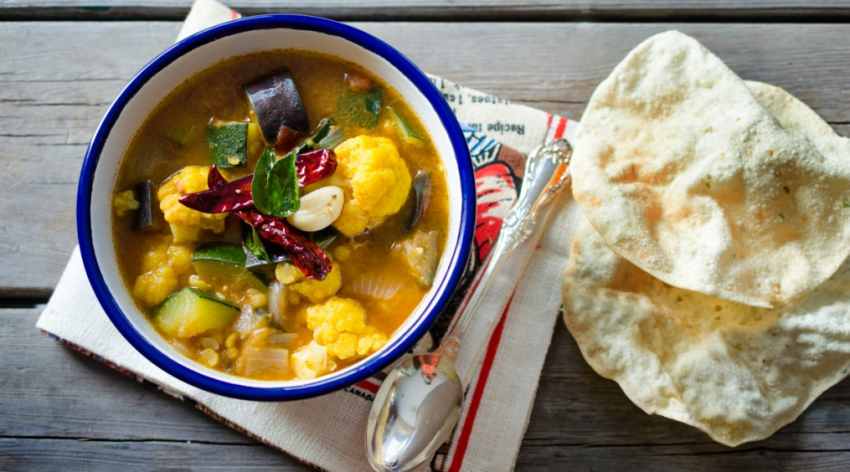 Add the sambhar powder at the very end. Michelle Peter Jones/Flickr
Shopping dispensed with, we'd head home, Mum retreating to the kitchen and me curling up with a book, only occasionally lending a hand. Sometimes though, I would end up leaning on the door, watching as my mother cut, chopped, stirred and fried with the consummate ease of one who loves cooking and serving a good meal.
Preparing the onion sambhar was not too taxing an affair, once you got the tiny shallots peeled, that is. All you needed to do after that was add the right amount of dal and water to a pressure cooker, put in a tomato – quartered, half a teaspoon of turmeric, and one teaspoon of oil. Then add the peeled onions, each one is roughly the size of a marble, and put the lid on the cooker. Three whistles later, the dal will have cooked well, the tomato will have blended in with its surroundings, and the onions, too, will have turned a wonderful translucent shade, ready to simply melt in your mouth.
The trick to preparing good sambhar, according to my mother at least, is to add the sambhar powder at the very end, well after the rest of it has been cooked. Too much boiling and the flavour tends to abscond. So, add the amount of powder you need to half a cup of boiling hot water, and whisk well with a fork, so there are no lumps in it. Once the liquid is smooth, add it to the cooked dal and give it a quick stir. This is then followed by the tadka of jeera, mustard, kari patha and garlic. Mum's work done, it is time for me to set the table. Dinnertime is family time.