The bartenders at the Bionic Bar on the Harmony of the Seas can make two drinks a minute
If you are into cruises, or dream of going for one, you'd have probably heard of the Harmony of the Seas. If you haven't, well, here's some dope on the world's biggest cruise ship. Operated by Royal Caribbean, HoS can accommodate over 6500 guests and around 2000 crew; it cost around a billion dollars to make; and is about 1,180 feet long. There are numerous creature comforts and distractions on the ship, which embarked on its first journey in late May, and usually sails between the US and Europe. These include 23 swimming pools, a 10-storey dry slide called the Ultimate Abyss and an ice-skating rink. What's the food like? Yes, we are coming to that. HoS has over 20 dining options, but the best thing about the cruise ship has to be the robots at the bar.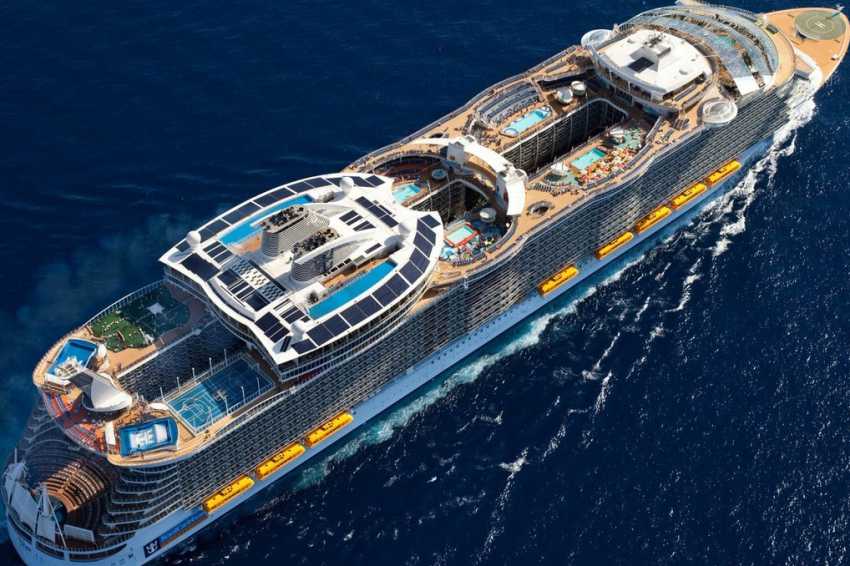 The Harmony of the Seas is over 1,180 feet long and had over 20 dining options
HoS's Bionic Bar features two robot bartenders who can prepare two drinks per minute. The drinks, says Royal Caribbean, are delivered in plastic cups via four conveyor belts. "Guests walk up to tablets, where they can place orders for drinks, choosing from classic cocktails, signature drinks like Mnemonic Madness (a rum, pineapple juice and Midori concoction) or test the robot bartenders' skills with their own creations. Whatever you order, you can name, and your drink's name appears on a digital screen so you can track when a robot is at work on your order." Watch how the things get moving at the Bionic Bar.