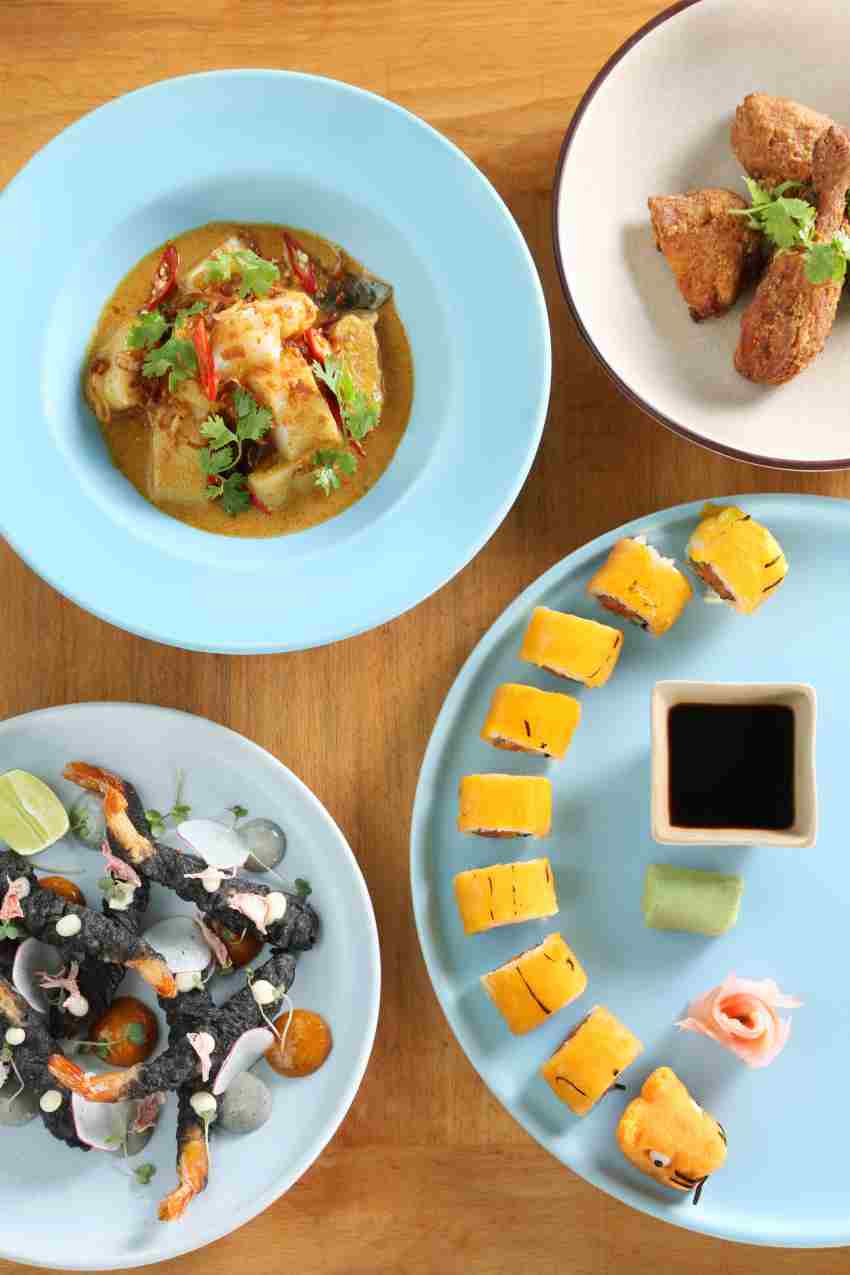 Carbon Tiger Prawn Tempura and Tiger sushi roll are among the stars of the menu
It's celebration time at The Fatty Bao, one of Bengaluru's most popular Asian gastropubs. As Fatty turns two, Chef Prashanth and his team have rushed up a menu that's everything flavourful, textural and diverse in East and South East Asian cuisine. Embellished of course, with the traditional Fatty twist. "I focused on local dishes that aren't the most well-known from these regions, but extremely high on flavour and appeal," says Chef Prashanth. There are dishes from 10 countries like Singapore, Malaysia, Indonesia, Hong Kong, Vietnam and Cambodia. Chef Prashanth gets it spot again with the Bicol Express – a Phillipino dish of succulent slow-cooked pork stew with the lingering aftertaste of a mildly spicy shrimp paste and long chillies, served with a garlic fried rice, and the Roujiamo, Fatty's interpretation of a Chinese dish, where bao meets a hamburger – steamed buns, layered with spicy braised pork and lettuce and then grilled. These two were my favourites from the menu, but here are some more to whet your appetite. Rs 1,600 onwards (without alcohol), until August 28
Carbon Tiger Prawn Tempura: A Japanese dish, these crispy succulent prawns are have an interesting black colour thanks to chargrilled eggplant and lemon. They are served with Yuzu mayonnaise, citrus salad and prawn crackers and are a must-eat if you love prawns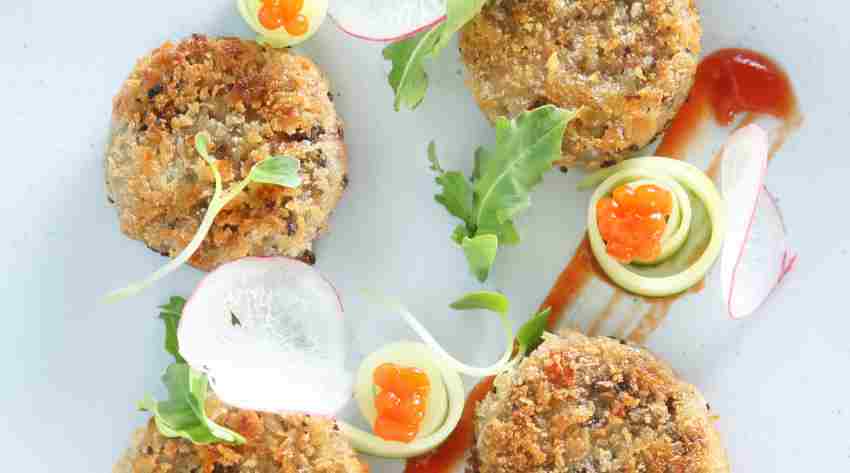 Lo Bak Go, steamed and fried radish cakes with mushrooms
Cheung Fung: The lone vegetarian main course dish on menu, this Singaporean dish consists of rice dumplings, simmered in a thick yellow curry with scallion. Not my favourite as I found the dumplings a bit doughy, but the richness of the gravy makes up for it.
Raindrop cake: This traditional Japanese dish, recently became a rage thanks to Chef Darren Wong's raindrop cake. Fatty's twist sees this cake served as is, infused with a slice of kiwi, a dianthus flower and surrounded by fruit confetti, miso soil and a salty caramel sauce – these there elements providing a nice complement of flavours and textures to what is an otherwise largely bland dessert.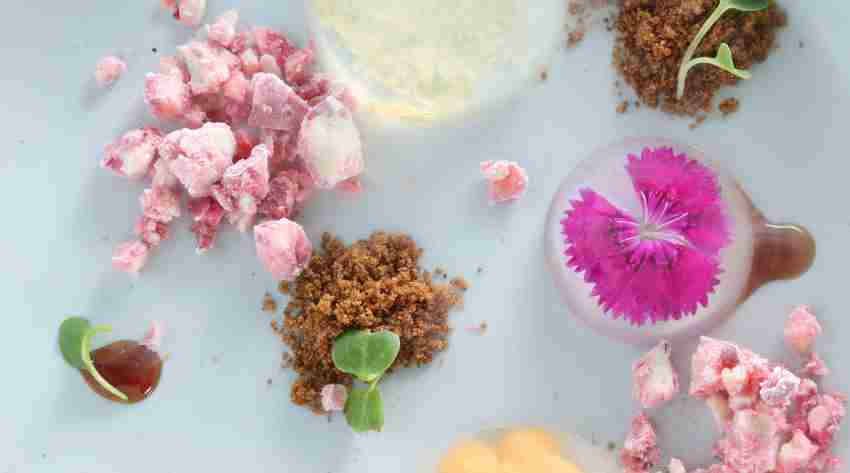 Tiger Sushi roll: High on the looks and taste quotient, this meandering tiger with spicy salmon, tamaki, cucumber and orange gel, the festivals' signature dish, does enough to make a sushi hater want to take a second bite.
Lo Bak Go: This steamed and fried radish cake with mushrooms, infused with the flavours of sriracha and and garlic sauce, is easily the standout vegetarian dish on the menu: spicy, flavourful and wonderfully textured.