Photographs by Vinay N Ghodgeri
It's hard to come across a Bangalorean who has not eaten at, or heard of, Shivaji Military Hotel. One of the city's oldest and most well regarded military hotels, Shivaji's was started in 1935 by a Maharashtrian named S Mannaji Rao. 'Military hotels' are actually restaurants — in south India, a lot of people still refer to eateries as hotels — and the term came into vogue on account of the large number of floating  military personnel, who frequented these predominantly non-vegetarian restaurants in both Bangalore and Chennai. Shivaji's was originally located in Nagarthapet, but its rising popularity eventually prompted a shift to its current location in Jayanagar. And, on a sunny morning, I find myself on the second floor of a nondescript building, a stone's throw away from the Banashankari bus stand.
It is just about 11am, but the long dining room, bright with the sunlight streaming through, is buzzing with activity as is the kitchen alongside it. The 100-seater restaurant is packed with people, and the air is redolent with the aroma of spices, meat, charcoal and rice. "We open at 8 am and the first batch of mutton biryani that we make is usually over by 11 am," chuckles Lokesh L, 47, Rao's grandson, who along with his brother Rajiv runs the restaurant today. "People start eating biryani here at 8 in the morning."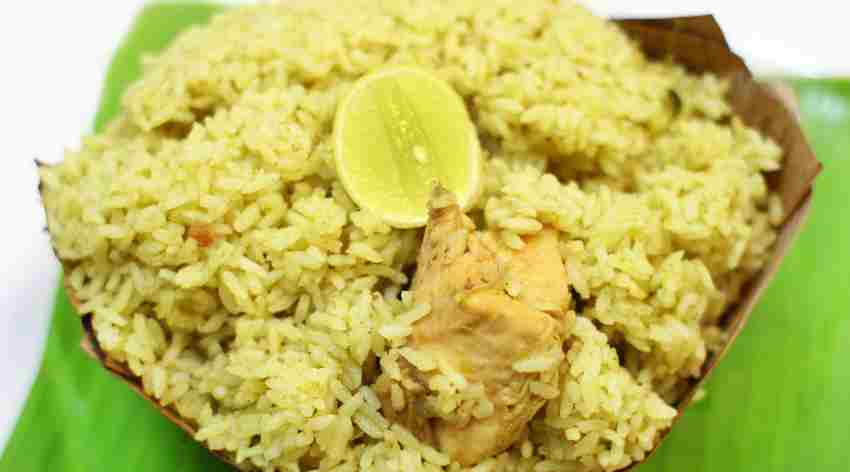 The 'donne' biryani is served in a donne, a boat-shaped bowl made of areca-nut palm leaves
Recipes are a closely guarded secret at Shivaji's. They hark back to Mannaji Rao's time and remain within the family. Lokesh and Rajiv do all the cooking, assisted by a couple of helpers. Their day begins as early as 5.30 am; and more than ten gas stoves, and one charcoal stove are lit as cauldrons of meat, gravy and rice begin to sizzle and cook, in preparation for the first customer. Everything they use here – whether it's the meat (chosen by the brothers themselves), vegetables, spices such as Marathi moggu (a type of caper) — is "naati" (from the 'country', sourced locally). The donne biryani is the big highlight of the menu at Shivaji's. One of filmstar-turned-politician Ambareesh's many aides walks in, as we wait for the mutton biryani to cook. "'Sir' has been eating food here since the last 20 years," he says. "Don't go without eating the mutton biryani," he warns me.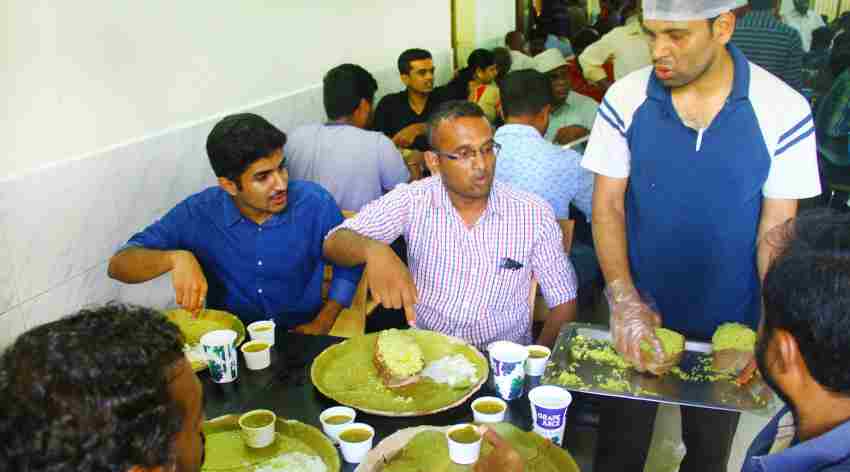 The biryani – both chicken and mutton – is cooked the Maharashtrian way, and the restaurant uses seeraga samba rice. The biryani is served in a 'donne', a boat-shaped bowl made of dried areca nut palm leaves, a pratice started by Mannaji Rao. The finishing touch is provided in the way the biryani is prepared — slow-cooked over hot coals.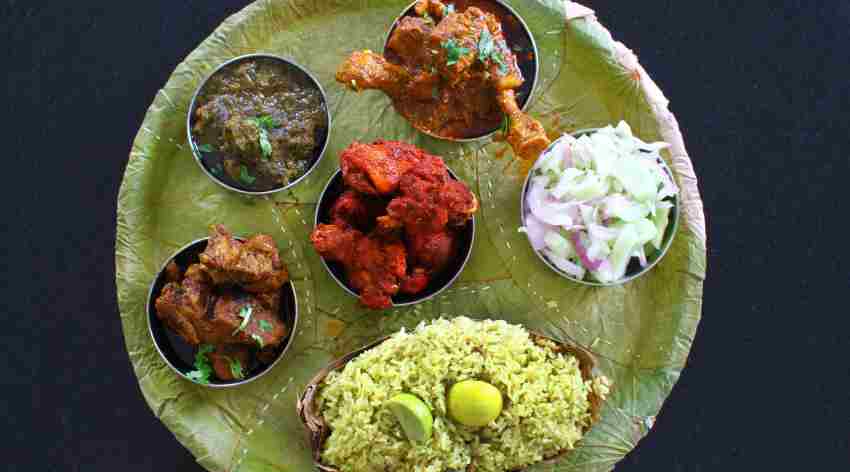 The biryani is served with many accompaniments, including a pachadi and rasam
Once you taste the biryani, it's not hard to imagine why customers travel all the way from Mandya and Mysore just to have lunch at Shivaji's. The rice is soft and fluffy and subtly spiced, but the piece de resistance is the mutton, which falls off the bone.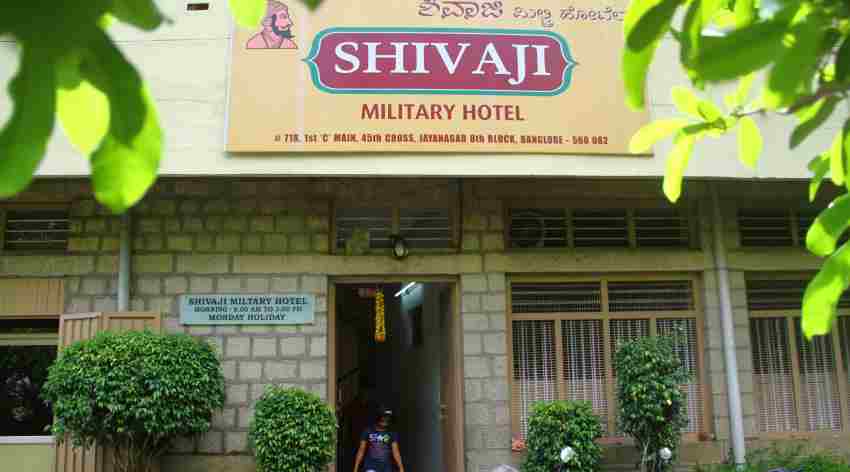 The biryani is served with pachadi and a spicy gravy, not to forget an accompanying glass of piping hot pepper rasam. But hard as it may be, given the generous portion of each biryani serving – close to half a kg – save some room for other delicacies such as mutton chops, mutton dry, chicken leg, chilly chicken, lemon chicken and chicken chops.