If you thought Meal Deal Talk, the Facebook group that submits photos of their meals to a group only to get roasted, was savage, you may prefer the more civilized and yet equally funny Rate My Tea. This group of tea lovers who post their photos to this group, which is also on Facebook, is charming, witty and very Brit. Photos posted to this group are judged on several parameters including the colour of the tea, consistency, setting, mug/cup and  biscuit choice. There is a clear bias towards Yorkshire and some serious hate towards PG tips. Also, scones get a lot of likes, but dare anyone spread cream over a scone and then the jam, the snackage would get heavily dissed. Here are some of funniest posts in the group.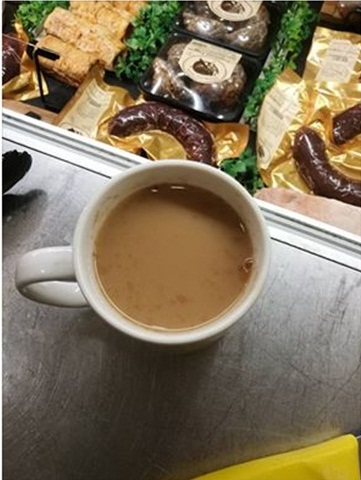 Tom Waterhouse's tea didn't pass muster at all and Kate Murray makes no bones about it.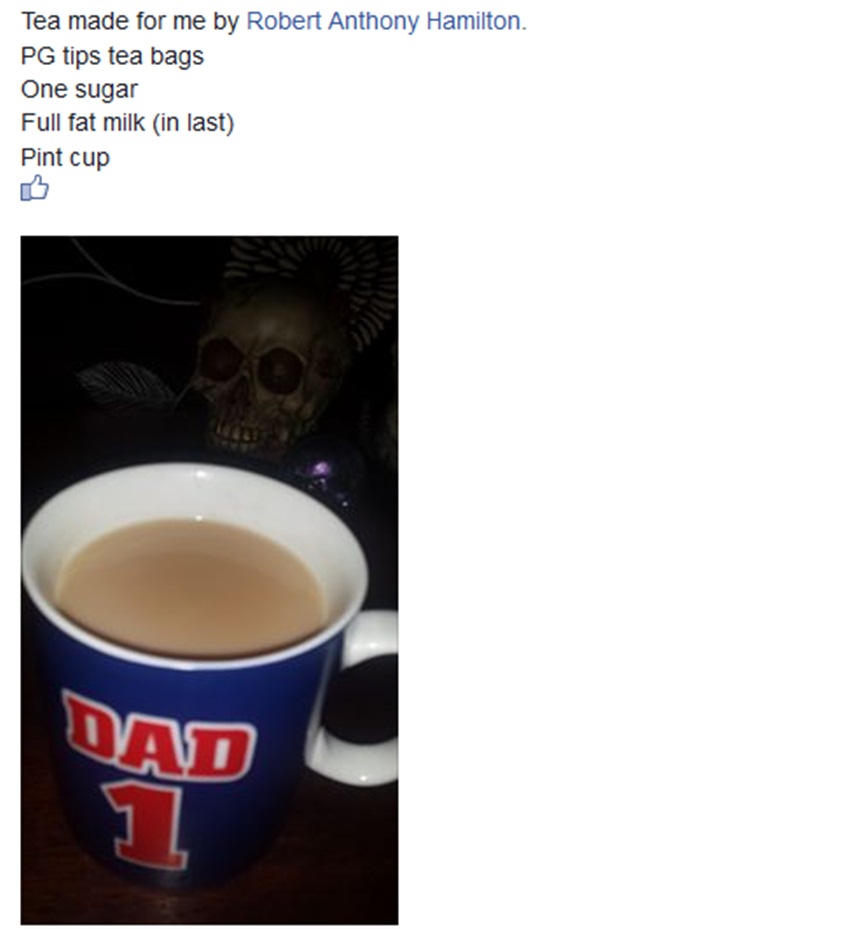 Candice Shana also got no love for her tea from the rest of the group's members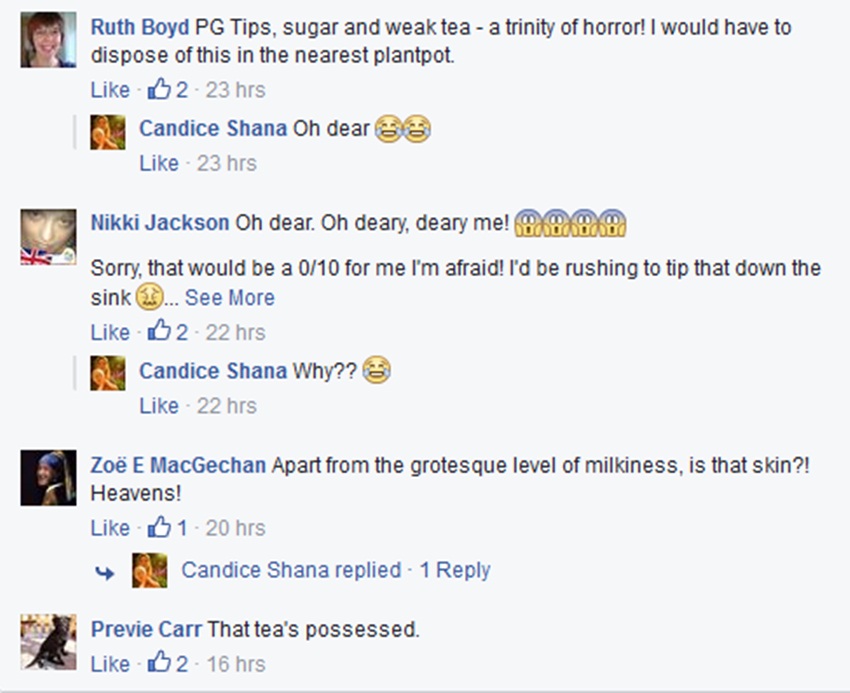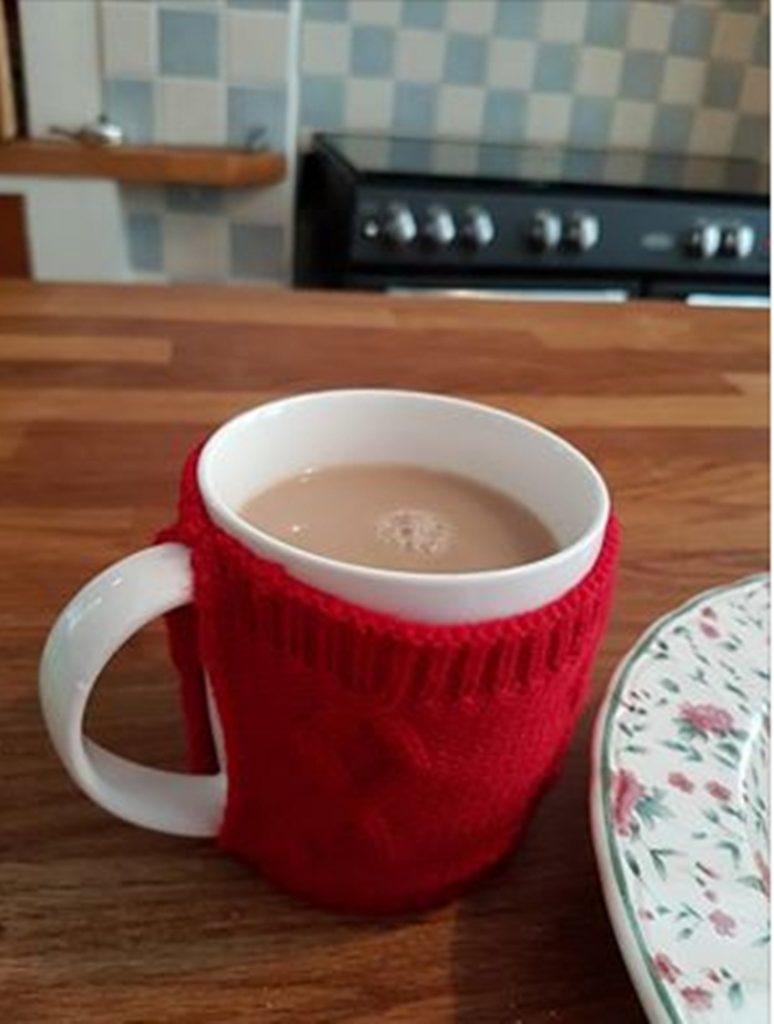 And while Kristin Kov's tea cup jumper was fully approved, his tea was instantly rejected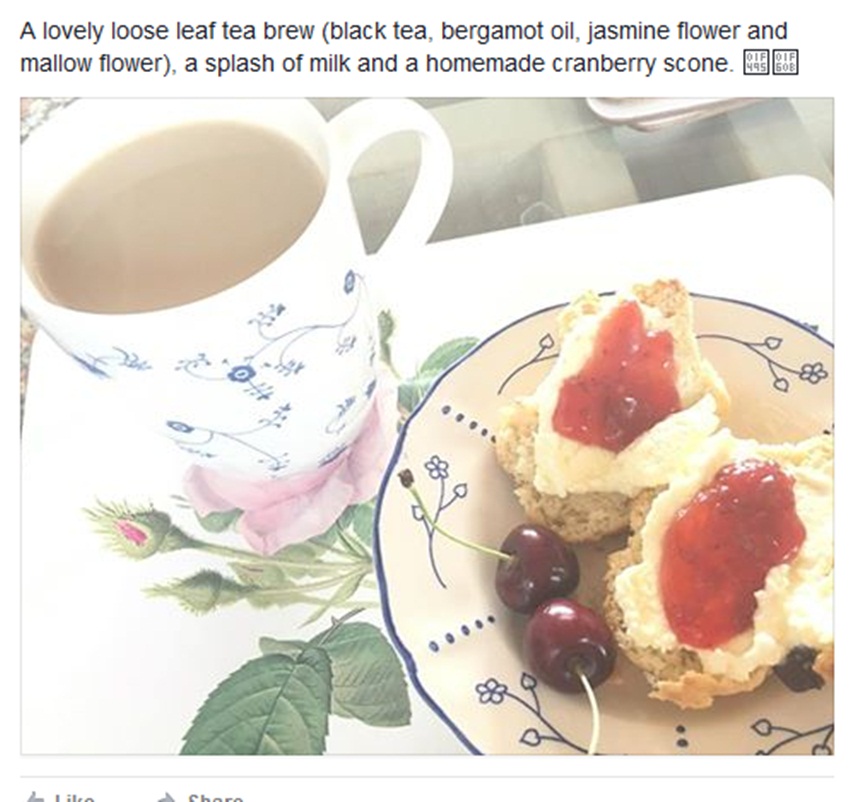 Frederikke Marie Pflug's tea was also booed for its pale milky tone. Nobody hates a weak cup of tea more than the Brits.