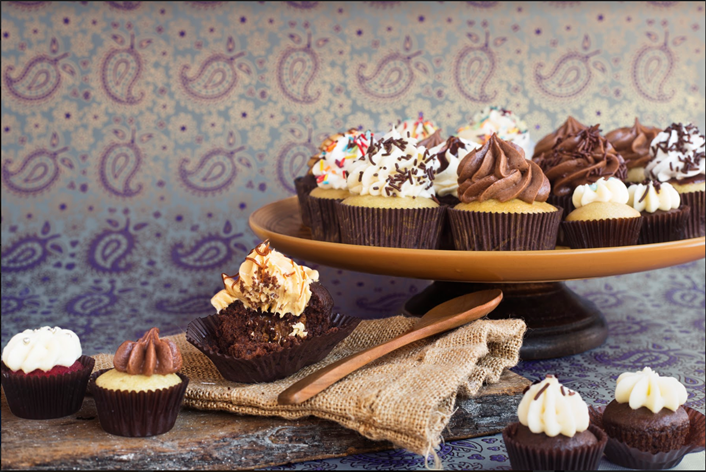 The Boston Cupcakery in Mumbai has an assortment of flavours for cupcake lovers
There are two kinds of dessert lovers – those who enjoy cupcakes and those who don't. Since we fall into the former category, we are always on the lookout for the best cupcake we've ever had. Of course it's an ongoing thing and it just gives us an excuse to keep eating them cupcakes. Here are some of our faves.
Mumbai
145 Kala Ghoda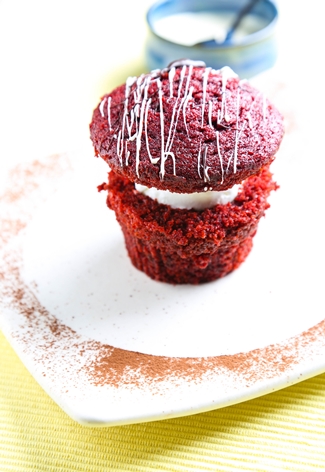 You'll probably go straight for the monster milkshakes when ordering desserts at Kala Ghoda, and we wouldn't blame you. But if you're looking for something smaller, try the Red Velvet Cupcake Ice Cream Burger here. The name's quite a mouthful, yes, but the cupcake is unlike any red velvet you've laid your hands on. Sliced and stuffed with a scoop of ice-cream, this cupcake is surely the best of both worlds.
Theobroma
Those who know where to find good cupcakes, usually end up heading to Theobroma. One of the oldest and most popular bakeries in the city, their cupcakes and brownies are hot favourites – just pick any one from the shelf, you won't be disappointed.
The Boston Cupcakery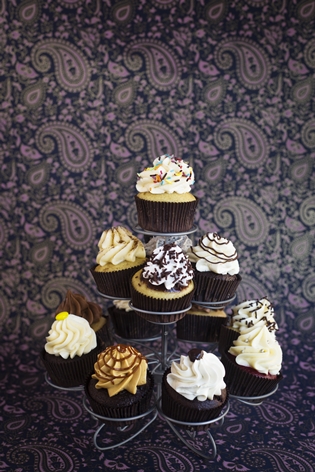 We love almost everything at The Boston Cupcakery, but their Gooey Chocolate and Mocha Menace have us coming back for more. What makes these even more special is the fact that apart from the delicious frosting, there's some more filling inside, to give you creamy, decadent bites.
The Rolling Pin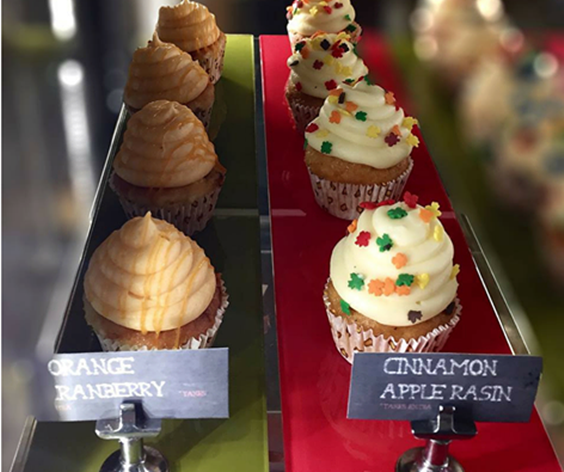 The warm, cozy interiors of this Lower Parel patisserie are home to many a delightful chocolate-loaded desserts. And when we want a break from all that chocolate overdose, we usually end up calling for the sweet, fragrant Cinnamon Apple Raisin cupcakes. Moist with just enough icing to paint our nose tips, these don't make us as guilty as their gooey chocolate offering.
Ps: They also do customised cupcakes that are adorable and would make for a lovely gift for the little ones around you.
Delhi
Mr. Crust Bakers
When you say cupcake, the first that comes to mind is the Red Velvet kind. At Mr. Crust Bakers, these diminutive treats come sprinkled with a bit of red velvet crumb on the icing. Doesn't do much for the flavour, but it sure does make the dessert look pretty.
Elma's Bakery, Bar, and Kitchen
The chic white-and-green interiors at Elma's in Hauz Khas Village are known for their stellar spread and high tea selections. This charming cupcake makes for a perfect nibble when you're in the mood for something dainty yet indulgent.
Whipped
We all love our blueberry cheesecake and can't stop licking our spoons when we get ourselves a piece. This chocolate cupcake with a tower of blueberry icing is ideal for days when a cheesecake seems too much of a cheat on your diet.
Hey' Sugar Delhi
A lot of patissiers are playing with the concept of sweet and savoury combinations for desserts. This Chocolate Bacon offering from Hey' Sugar Delhi is one such attempt in the right direction. Delicious swirls of chocolate frosting peppered with bacon bits – could there be anything more wonderful?
Bangalore
Cupcake Noggins
With three outlets in Bangalore, Cupcake Noggins is pretty accessible when you're craving these tiny treats. They've got cupcakes in almost every possible flavour and combination, but make sure you try their Oreo variant – the green frosting just looks so bright and cheerful.
Glen's Bakehouse
Touted as one of the best bakeries in Bangalore, Glen's Bakehouse is a must-visit if you're in Indiranagar. Their red velvet cupcake is exalted by one and all, and we suggest you pick a spot in the outdoor seating area of this bungalow-turned-restaurant and call it a day.