Injera and other delights of Ethiopian cuisine. Photograph by Garrett Ziegler/Flickr
Ethiopian cuisine maybe geographically distant but is rather close to India when it comes to flavour. There's the injera, a soft flatbread made from teff seeds, which is similar to the dosa, and is central to an Ethiopian meal, the shiro, a thick stew cooked with split pigeon pea and onions, similar to our dal and the sambusa, which is the Ethiopian version of a favourite snack here in India, the samosa. We've had Ethiopian pop-ups in Mumbai and there's the Blue Nile restaurant at the Ethiopian Cultural Centre in Delhi, which is only open to members, but the country gets its first Ethiopian restaurant open to public in Chennai in a few months from now.
Named Abyssinian, the restaurant will be launched by Uday Balaji and Vikram Mohan, the two brothers from Coimbatore-based company VM Hospitality, who also set up the Maharashtrian restaurant Meena Tai's and the Parsi restaurant Batlivala & Khanabhoy in Chennai. "We have a test kitchen in Coimbatore where we try out all our recipes, and we're bringing down an Ethiopian historian and chef, who will supervise the kitchen and restaurant in Chennai," says Uday Balaji, the CEO of the restaurant, which is owned by his brother. The brothers have also set up a farm in Coimbatore to grow the Ethiopian grain, teff.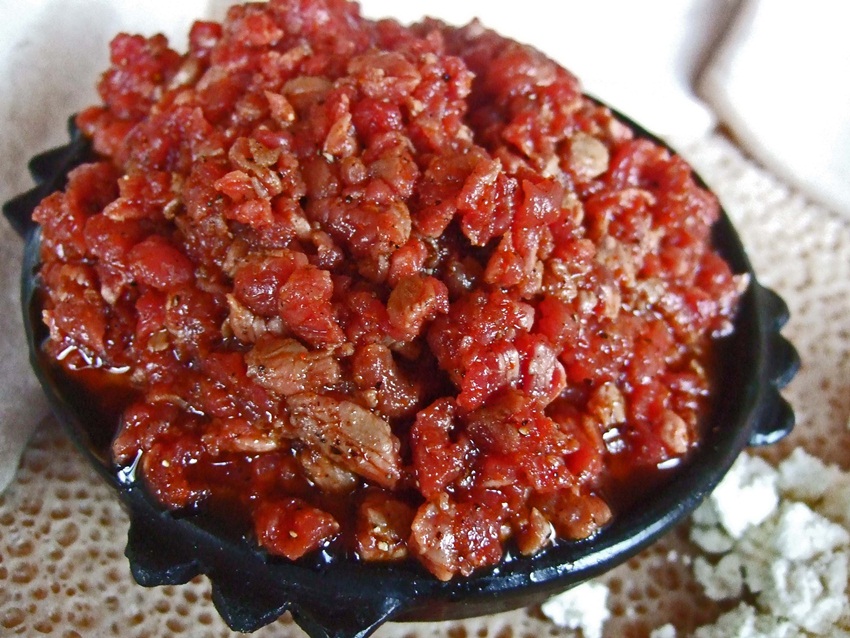 Kitfo, the Ethiopian version of a tartar sauce made with beef mince. Photograph by Kirk K/Flickr
On Abyssinian's menu are classic Ethiopian dishes such as Dorowat, a chicken stew cooked in onion and barbare paste and served with boiled eggs, Firfir (also spelt as fitfit), which is a meat gravy made using chicken, lamb or beef into which pieces of injera are tossed and Kitfo, a tartar made of beef mince, black and white Ethiopian spices, clarified spiced butter and flavoured with a herb native to Ethiopia called besobella, which is similar to basil. "We're bringing in some ingredients, furniture, art and craft from Addis Ababa, which is why it has taken a while to set up the restaurant. But we should be able to launch within a month or so," says Uday Balaji.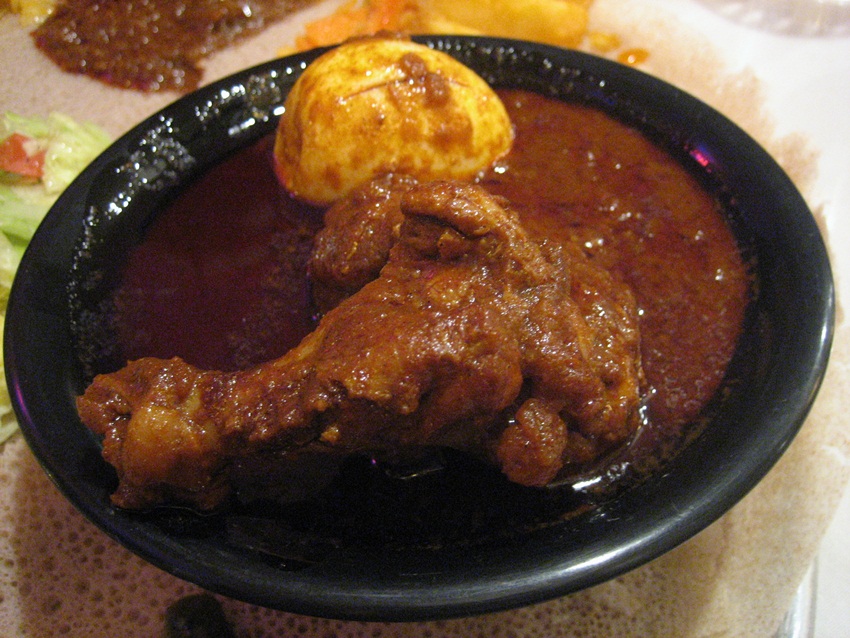 Chicken Dorowat. Photograph by Andrew Huff/Flickr