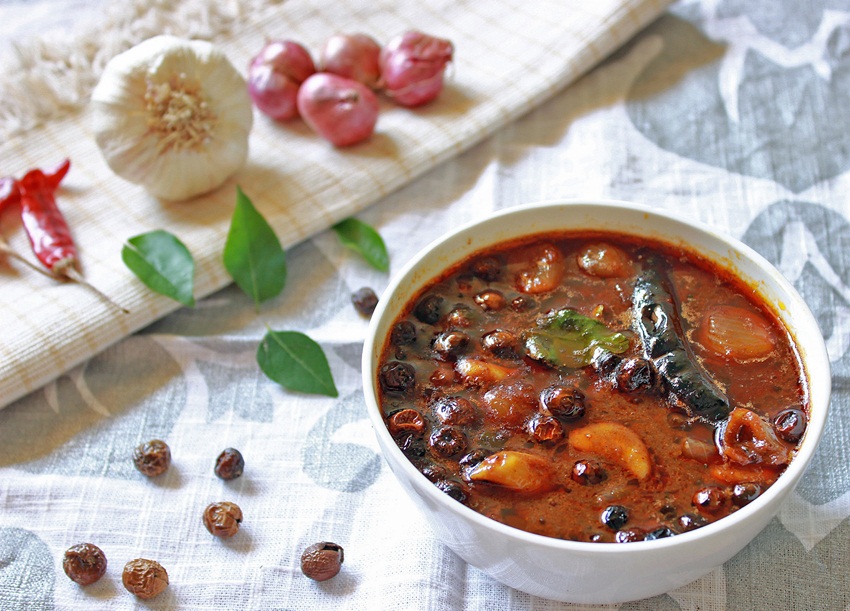 Vathalkuzhambu, a traditional Tamilian curry made using tamarind and Turkey berry, is another popular dish ordered on moremilaga.com
The USP of moremilaga.com, a food delivery website and Android phone app named after the crisp, salty side of buttermilk-soaked, sundried chillies, is authentic Tamil food that reminds you of your mother's or grandmother's cooking. "Even the potato curry made at home is different from what you get at a restaurant," says Vijaylakshmi Ganesh, the founder of the website, which enables its customers in Chennai to order food cooked fresh by housewives.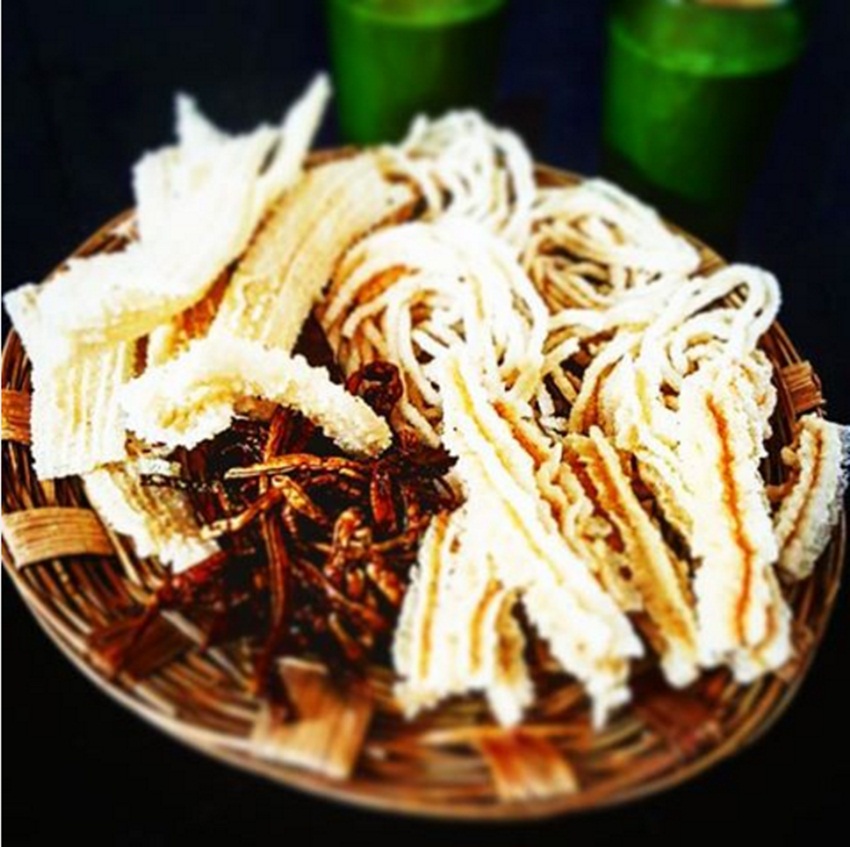 Vadams. Photograph via jaydeecansee/Instagram
Beyond the idlis and dosas (which are also available to order on the app), moremilaga prides itself on the lesser known delicacies such as eera vadam maavu, pirandai thogayal and arisi maavu upma. "There are dishes that are only available at homes and most people in Chennai don't even make them anymore because of the effort involved," says Ganesh. Eera Vadam Maavu is the wet, savoury rice and sago dough spiced with thinly sliced green chillies, cumin seeds and lemon juice. The dough, which is sun-dried and stored to be deep fried later and eaten as a side to add crunch to the meals, is good to eat and sometimes doesn't even make it out into the sun. "I used to wait for the summers when my mother or grandmother would make vadams. I would just eat the dough raw – it's spicy, tangy and really tasty," says Ganesh.
Pirandai thogayal is a chutney made of a variety of edible cactus found in South India, which tastes great with rice. "Most of the housewives who supply to our app have been referred via word of mouth and some of them are customers who have turned into suppliers," says Ganesh, "We taste what they make first and also inspect their kitchens." Ganesh, who used to be an advertising professional, decided to launch an independent enterprise and came up with moremilaga a year ago. "We've got everyone from housewives who want to take a break from cooking to bachelors who don't know how to cook to working women who don't have the time to cook ordering from us," says Ganesh.
Weekends are the busiest, says Ganesh. "I think everybody wants a break from cooking during the weekends and want a healthier option." The app, which includes options to order lunch and dinner besides spice powder mixes (podis), pickles and vadams, also delivers home made north Indian food to parts of Chennai.
To order visit moremilaga.com or download the app on Google Playstore or call 9884721737