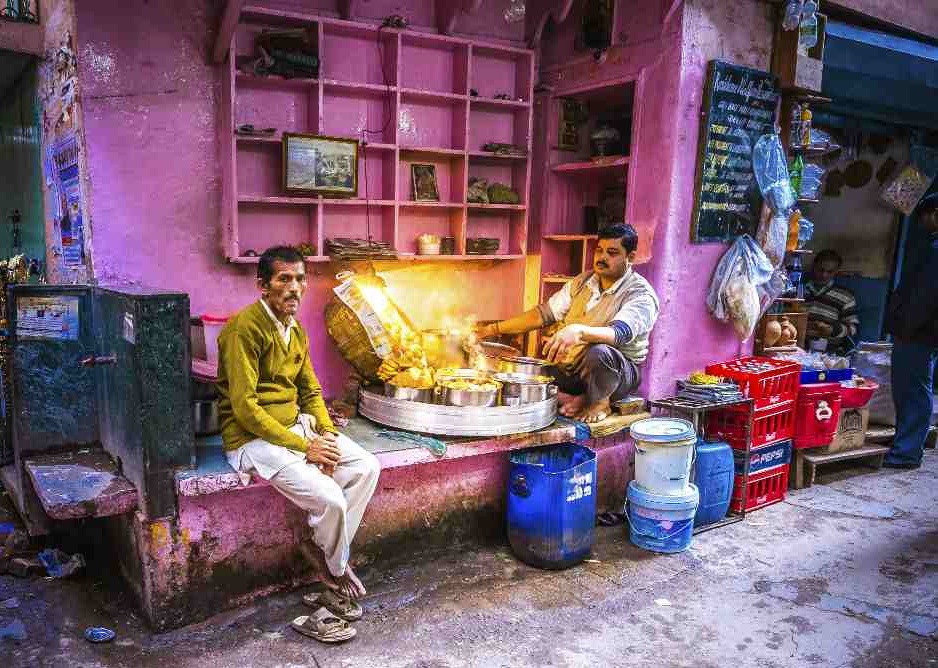 Pyaaz kachori with chai is a classic Jaipur combination Photograph via Seek Sherpa
The cultural calendar will begin to peak starting this week in Jaipur, and there's no better time to explore the city's rich culinary scene. "Food and heritage are intertwined in our tours," says Akash Ahuja, business development associate of Seek Sherpa, which organises the Jaipur Street Food Tour. Those taking the tour can sample various chaats in the city as they walk through its markets such as the Johri bazaar, a well-known jewellery hub, and Babu Bazaar, known for its clothes shops. There's also an entire bazaar dedicated to supari, which is part of the Seek Sherpa tour. "The supari tasting is usually after lunch or dinner depending on the kind of tour we're doing, but yes, it's a big hit," says Ahuja. Don't forget to ask for the disco supari – a mix of various suparis – when you reach the bazaar.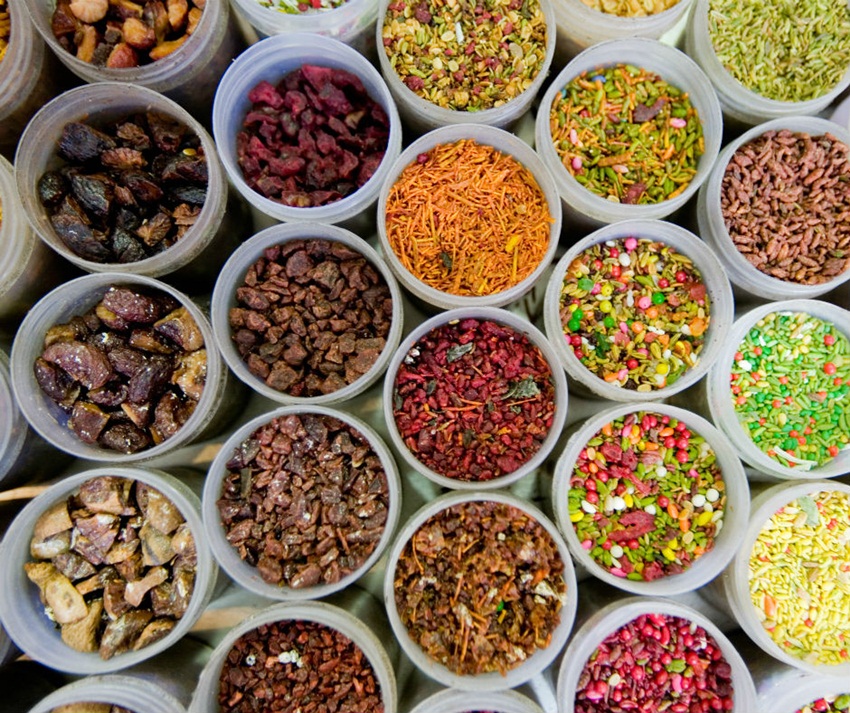 Ask for the disco supari. Photograph via Seek Sherpa
Laxmi Mishthan Bhandar, the mecca for all things sweet in the city, is a must-stop on this tour. "Besides chaat such as pani puri, samosa and chhole, LMB is the one place that's usually on our list," says Ahuja, "We stop here for the onion kachori and ghevar." Ghevar is the traditional Rajasthani sweet made of flour mixed with milk, dried fruits, ghee and soaked in saffron sugar syrup, which is sometimes served with rabri, another dessert of thick, sweetened milk with layers of cream. Thankfully, there's enough time to walk off all this rich food.
The two-hour tour, which begins at Diggi Palace and ends at Hawa Mahal, is partly on foot and cab. The tour takes place every day, both in the morning and at night.
To book a tour, which costs Rs 499, go here