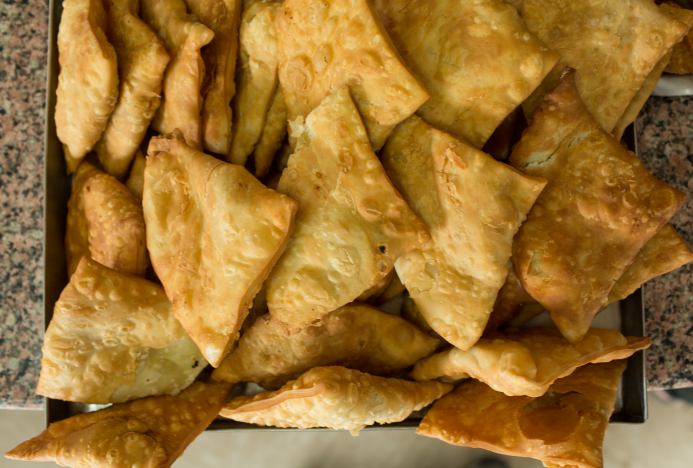 Lukhmi is Hyderabad's version of the samosa. Photograph by Sanjay Borra
Lukhmi and Irani chai at Alpha Hotel
Alpha is famous for its biryani and Irani chai, but its lukhmi is also a must-try. Lukhmi, a non-vegetarian samosa, is essentially minced mutton that is cooked with green peas and then fried with a coating of batter. A good lukhmi delivers subtle hints of coriander leaves and lime and goes great with Irani chai. What also complements the chai brilliantly are Osmania biscuits.
Opposite Railway Station, Railway Station Road, Secunderabad, P: 040 66495582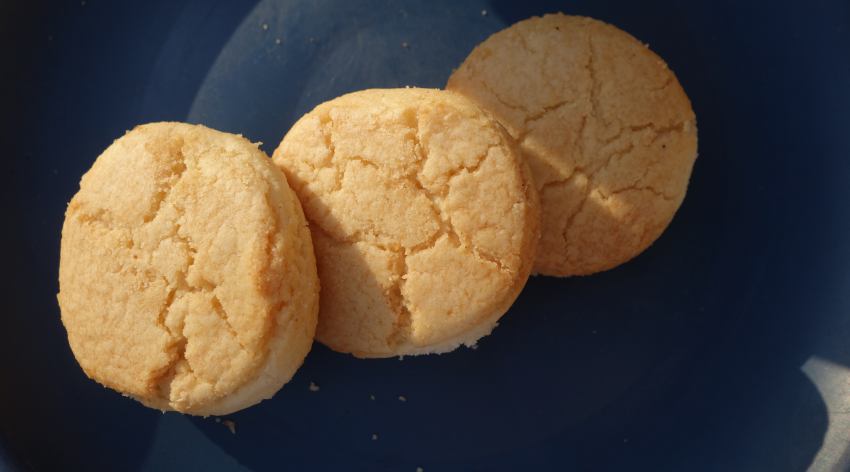 Nothing like Osmania biscuits and chai. Photograph by Rajesh_India/Flickr
Pathar ka gosht at Sohail Hotel
Sohail Hotel's pathar ka gosht is among the most authentic renditions of the nawabi dish you'll find in the city. The way a PkG tastes is heavily reliant on how it is cooked, and since the dish is cooked on stone, it needs a special furnace, Most hotels in the city make use of LPG, but Sohail's still uses a traditional set-up.
Shop No. 16-8-992, Beside Government Hospital, Nalgonda Cross Roads, Chanchalguda, Officers Colony, New Malakpet,  P:040 2457 3593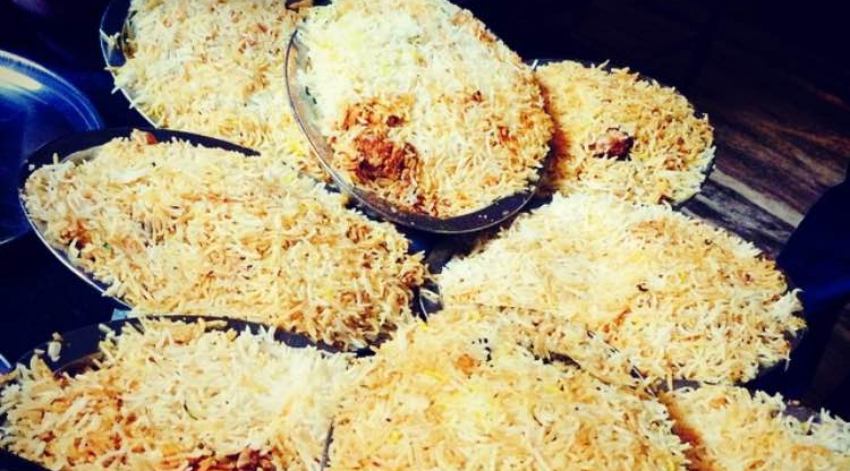 Salman Khan and Azharuddin are reported to be regular customers
of Bawarchi's biryani. manish6921/instagram
Biryani at Bawarchi
Bawarchi might not be a familiar name for occasional visitors or tourists, but people in the know head there when they crave an authentic Hyderabad biryani. Actors Salman Khan and Suniel Shetty, and former Indian cricketer Azharuddin are known to order from Bawarchi. The meat in Bawarchi's biryani comes in a thick, slightly tangy gravy that uses a fair bit of tomato. The gravy is also spicy when compared to other biryanis in town. The restaurant's chefs grind bay leaf, cinnamon and jeera and add it to the rice rather than using them in their original form.
Plot no.66, RTC Crossroad, Opposite Sandhya Theatre, Chikkadapalli, P: 04027605308
Fish Kabsa at Mataam Al Arabi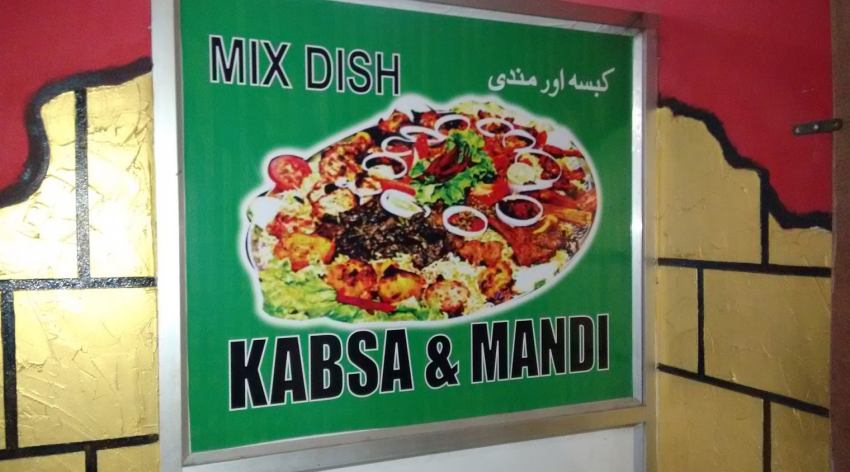 harimohanparuvu.blogspot.in
The Nizams of Hyderabad were often served by Yemeni solders, and most of them settled around Barkas. The Mataam Al Arabi is not too far from Barkas, and is among the best places to have the Fish Kabsa, a fish and rice dish. The Fish Kabsa  at Mataam is mildly spiced, and is a fragrant, cinnamon-ey dish. Patrons sit, Arab-style, on a mattress and the food is served on a slightly elevated table.
Errakunta, Srisailam Highway, Tayyaba colony, Iqbal Colony, Chandrayangutta, P:093911 53081
Ram dosa at Ram Bandi
Ram Bandi (Ram's cart)  is a culinary landmark in the city, especially at night. Ram Shinde cemented his reputation with his butter dosa, and has since gone on to create the Ram dosa. The Ram dosa is made with a batter that has a higher rava content and is fried with liberal quantities of Amul butter and cheese. It is also layered with some upma and potato curry.
Natu Kodi Pulusu at Rayalseema Ruchulu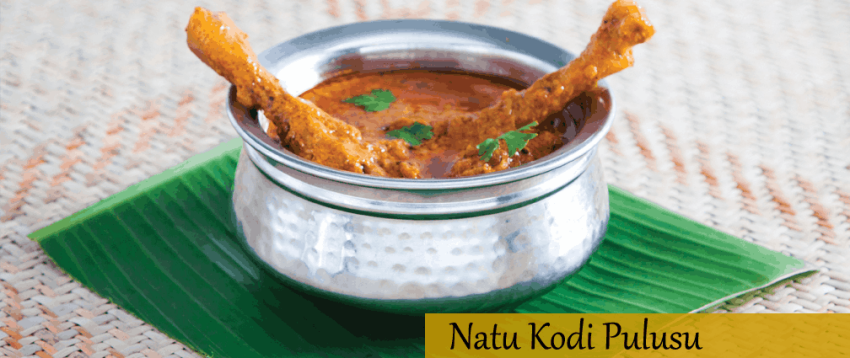 Rayalseemaruchulu.com
Rayalseema, in southern Andhra Pradesh, is known for its spicy non-vegetarian food, and Rayalseema Ruchulu serves you just that. Our favourite is the natu kodi pulusu, a curry made from country chicken that is big on chillies, onion, ginger and garlic and features a thick gravy that has a lot to do with ground cashewnuts. The curry is had with raagi sankati (millet dumplings). If you like robust, tongue-on-fire fare, this is where you should head to.
Level 5, 36th Square, Opp.SVM Mall, Near Peddamma Gudi, CBI Colony, Jubilee Hills, P:040 6451 5252
Babai Idli at Chutneys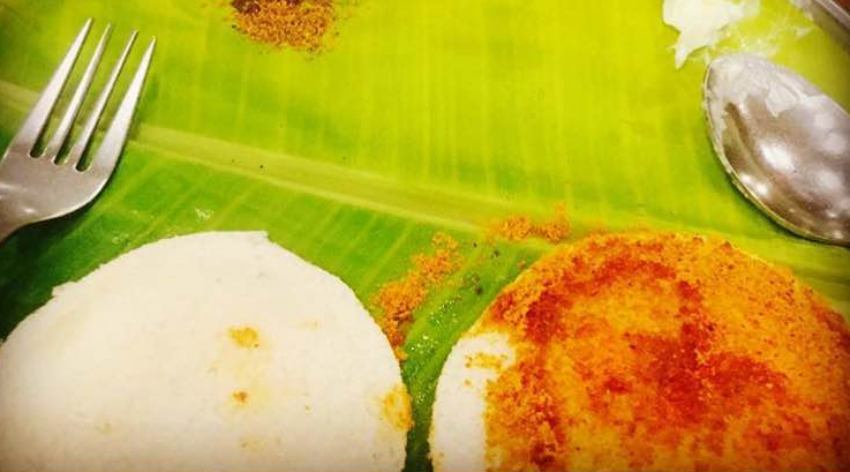 Babai idli are idlis tossed with gunpowder, ghee and butter. Photograph by Veerapavan/Instagram
Imagine idlis. Now imagine them being tossed with gunpowder, ghee and butter. You get the drift, right? Right. That's exactly what the south Indian restaurant chain Chutneys serves in the twin cities. They are also equally famous for their coconut and tomato pickle that is served along with their idlis, dosas and uttapams. Unlike most coconut pickles in Hyderabad, which feature groundnuts and green chillies, the pickle at Chutneys is made from grated coconut that is mixed in a slightly sweet sauce and then tempered.
Shop No.1133, 8-2-293/8/A/13, Road Number 36, Jubilee Hills, Above More, Hyderabad, P:096185 73902