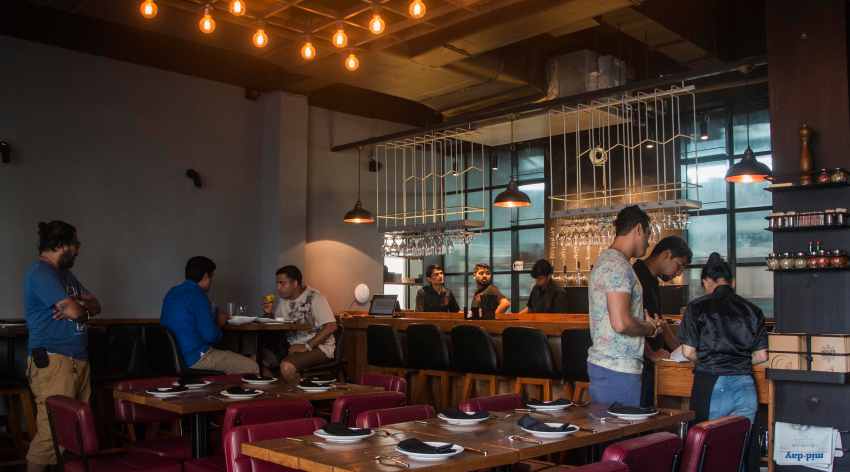 We'd have liked a more spacious brewpub, but then this is Mumbai. Photographs by Anurag Banerjee
The Mumbai outpost of the Pune-based Independence Brewing Company opened earlier this week in Andheri, Mumbai. Independence Brewing is the latest entrant into Mumbai's buzzing craft beer scene. According to people in the know, three more brewpubs — Bangalore-based Toit and Windmills Craftworks, and Pune's Effingut Brewerkz — are scheduled to open in the city in the next three to four months. We popped into Independence on a week night, and here's how it went.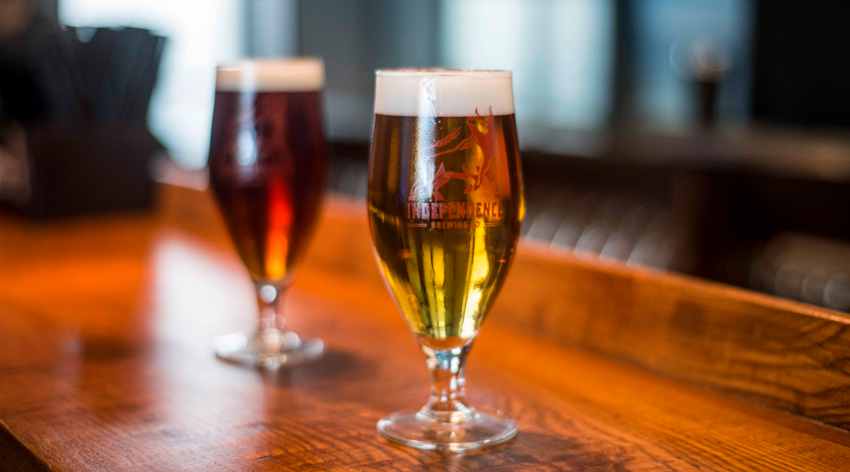 Method to Madness will work even for those who don't prefer IPAs
What's the place like?
Independence Brewing Company's aesthetics pretty much follows the trend set by other brewpubs in the country. It is an unpretentious place, with two levels, with large windows and with a ceiling studded with hip lights. On a weekday night, the IBC Mumbai felt like a cosy enough place, but we are curious to find out how the place will hold up on weekends. Considering the tables are set too close to each other, we have a feeling that the place might feel a touch too crowded on weekends. And, here's some advice: try and find a table on the ground level; the upper level feels slightly claustrophobic.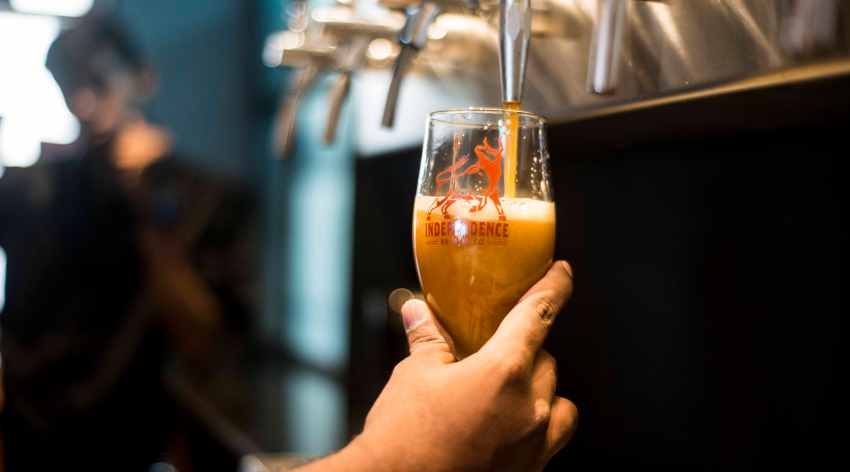 The Bourbon Oak Aged Borwn Ale is one refined brew
What's the beer like?
Exceedingly good. IBC has been famous and rightly so for, among others, its Ixcacao, a stout that uses cocoa nibs and bourbon vanilla, and it's a super, creamy beer, which, unlike most stouts, is less heavy and one that you could nurse all evening. While there are more easy-drinking beers on the menu, we'd suggest you also check out the Four-Grain Saison, which marries rye, oats, barley and wheat is an aromatic, flavoursome brew. Also highly recommended are the Bourbon Oak Aged Brown Ale that's caramelly and full of refined aromas, and the Method to Madness IPA, which is again crisp and smooth, with a fruity zing, and not — if you are not a big fan of the style — strikingly bitter. On the whole, the stuff on tap at IBC is, possibly, and at the moment, the best in Mumbai.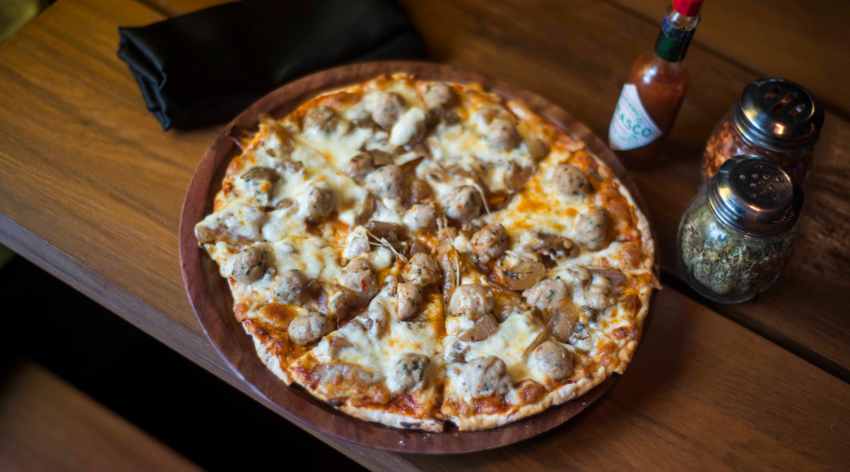 Opt for regular pub grub rather than regional specialities
What about the grub?
Heed our advice: stay clear of 'regional' specialities, and that means stuff such as Kerala Fish, which tasted like dhokla, and the Gassis. Instead, go in for simple pub grub, which the guys do pretty well: potato munchies, pizzas and the fried wings.
Independence Brewing Company
Where: B 41, Unit 001 & 101, Boolani Estate Owners Premises Co-Op Society, New Link Road, Opposite City Mall, Andheri West
Cost: Around Rs 2,000 for two people
Time: 1pm to 1:30am
P: 022 26399065