Happy Fried Chicken, and the super dips
The first Genuine Broaster Chicken  outlet in India, in Versova, Mumbai, is a cheerful place. The seating is comfortable, the interiors are a mix of Americana and ethnic touches, and it's pleasantly spacious. Broaster Chicken, founded in 1954, is an American Midwest thing, and its claim to fame is the chicken that it 'broasts' in a proprietary pressure fryer. The chicken is first pressure-cooked, and then fried. Does that make it healthier than regular fried chicken? We can't say for sure, but since we like fried chicken, we'd like to believe it is so.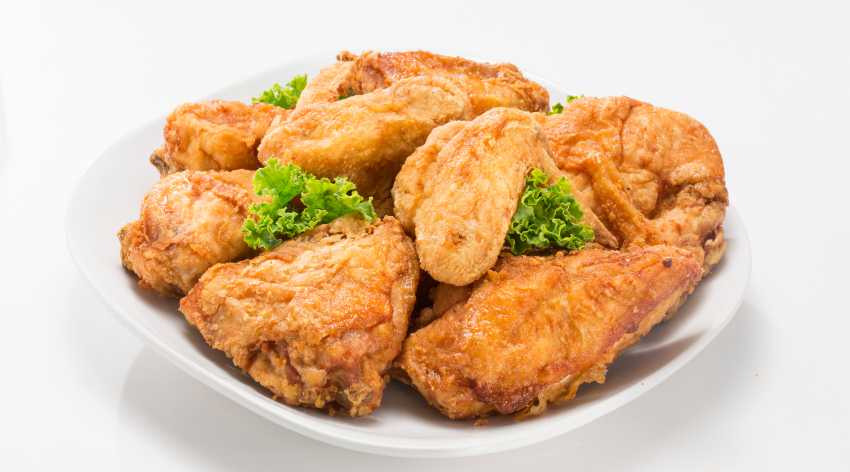 The Broaster Chicken platter: chicken wings, Happy Fried Chicken and Hot Masala Chicken
The menu at the Versova outpost is extensive. There's everything from Lamb Rogan Josh burger (Rs 279) and Shanghai  Vegetable Chowmein (Rs 179) to Ghotala Khichdi (Rs 299) and Cheese Chicken Pillows (Rs 169), but this is a Broaster Chicken outlet, and that's what you should have mostly. The classic Broaster Chicken Wings (Rs 179 for 6 pieces), which are coated with a special (proprietary) marinade are juicy and moist, and go down easily. But, what we liked most from our fried chicken platter was the Happy Fried Chicken (Rs 179 for six pieces). These crispy, mildly spicy breast pieces will probably be the best-seller on the menu, and will find more favour with our palate than either the wings or the slightly salty Masala Fried Chicken (cajun marinade, Rs 179 for six). Now, all of these fried goodies have to be had with some of the proprietary dips, including Harissa, Curry Mango Jalapeno and Thai Chilli. Remember this: the dips are an integral part of the Broaster Chicken experience.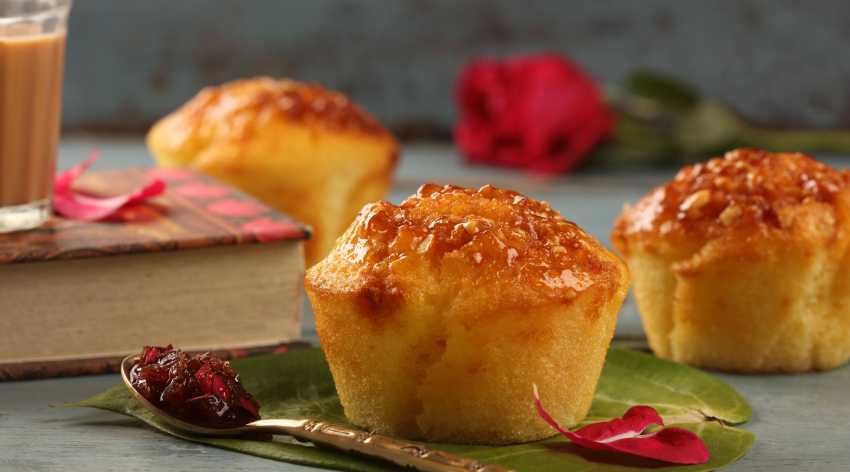 A rose essense-y Gulkand Muffin for dessert? If you insist
The other dishes on the menu are mildly engaging — the Ghotala Khichdi, inspired by the fare around Mohammed Ali Road, is engaging but only mildly so, and you should eat it only if you are ravenously hungry; eating the Rogan Josh burger, with lots of caramelised onion, is a messy and not too memorable experience; but, on the other hand, the Jong Lee burger ("Chinese-spiced paneer, noodles, schezwan mayo) is grease gold. Moral of the story? If you are planning to head to Broaster's soon, make sure you have enough of the fried chicken.
PS: The only thing missing from the place at the moment is beer, but apparently, that is on its way, too (in another six months).