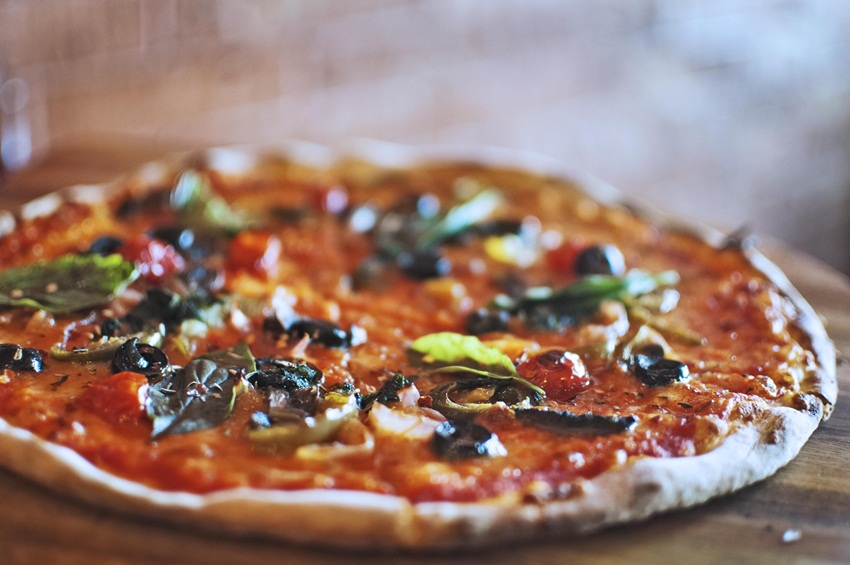 Gourmet pizza at 1441 Photograph by Anurag Banerjee
This week, pizza enthusiasts can line up outside 1441, the suburban Mumbai pizzeria that has been dishing out gourmet pizzas since March, this year. What is in store is a popular event that pizzerias across the world host – a pizza eating competition. But thankfully, it's not just that. 1441 Pizzeria is hosting what they're calling Pizzaympics 2016, which includes a Pizza Triathlon.
The Triathlon includes a pizza making competition and a contest that involves eating two kinds of pizza – a Margarita pizza and a dessert pizza made using Nutella. So much more entertaining that cycling, swimming and running in record time. Here's a fun fact for those interested in signing up. A chap named Kevin Medina from Philippines holds the Guinness record for eating a 12 inch thin-crust cheese pizza in 23.62 seconds.
While nobody is expected to break a world record, you could probably set your own for Mumbai at the Pizzalympics 2016. We found some helpful suggestions, which include eating the portion with all the cheese first before you get to the crust and taking smaller bites than trying to chow down large portions of the slice. Perhaps you'll want to remember your very own Indian version of Man vs Food featuring a Margarita food and a desperate pizza lover, so ask a friend (yes, you can bring a friend along, who is even allowed to share the pizza you made) to come along to document the event.
The winner of the Pizzalympics gets 10 pizza vouchers, which is 1441 Pizzeria's equivalent of the gold. The second place winner gets five pizza vouchers. And there are two bronzes going out. The third and the fourth place winner get vouchers worth Rs 1000 each.
To sign up and for more details go here