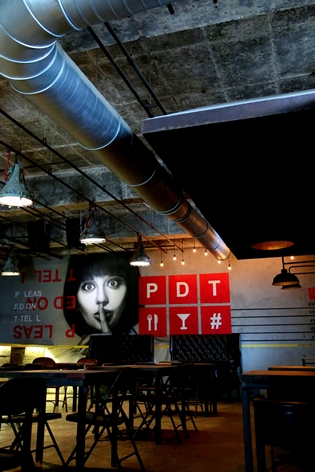 If Monday's got you blue and you're already dreading what the week will be like, round up your girlfreinds and head to Please Don't Tell. The Speak Easy themed bar, in Kamala Mills, is hosting a Girls Night Out, 10pm onwards tomorrow – there's going to be music, drinks and fun deals involved. You also get access to an exclusive cocktail menu featuring PDT classics like Whiskey Sour, Tainted Coffee (PDT's take on the vodka espresso martini), Covert Cuban (light rum, braised mint, muddled lime quarters with soda) Painkiller, (rum, coconut milk, pineapple and orange juice) Devil's Double (tequila with black currant liqueur, ginger, lime juice and soda), among others, all priced at Rs 99. If you walk in your pair of favourite red heels, you score an additional 15% discount on your entire bill. And if you're a group of 7, they're also giving away 7 shots on the house.
Please Don't Tell, Kamala Mills, Lower Parel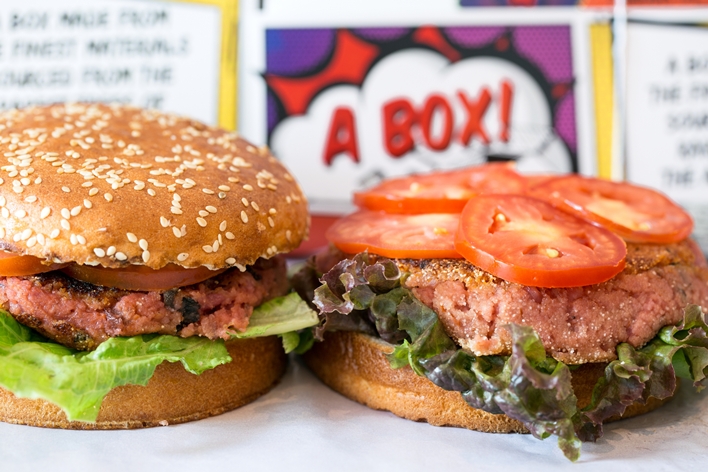 Kaboom's burgers, available in vegetarian and non-vegetarian options
Looking for some mid-week comfort food? This Wednesday, head to Kaboom's newly opened outpost in Kamala Mills. The restaurant is a quirky space with its food truck in a street-style cafe decor, and has mascots representing a rotating menu featuring one international cuisine every day. Wednesdays feature Fly High Ms. American Pie's selection of classic American fare. Choose from a selection of Burrito Bowls, Poached Egg with Mornay Sauce, BBQ Chicken Flatbread, prepared using fresh organic ingredients.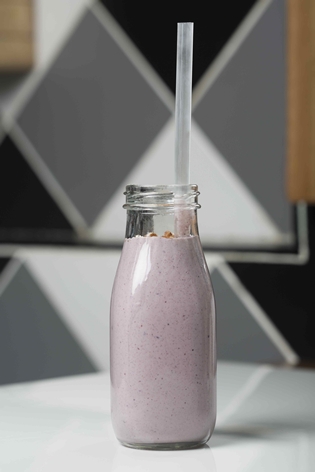 Ministry of Salads, popular for all things healthy, is shaking things up a bit. The latest addition to their menu is a Nutella & Hazelnut Smoothie. It's thick, indulgent and comes peppered with crunchy hazelnut bits (for the health factor, of course!). So, if you're looking to cheat on your diet, skip the macaroons and cupcakes, just order from your salad bar and cut back on a bit of that guilt.