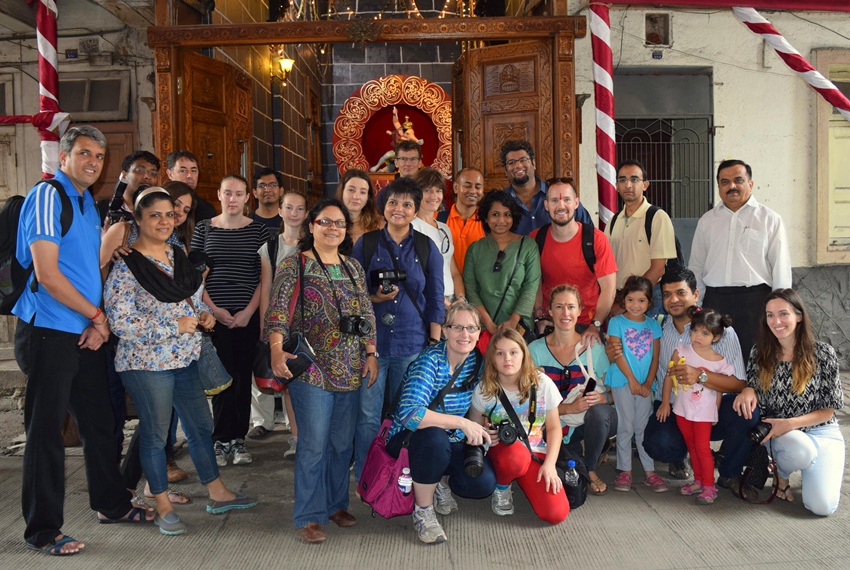 Both locals and international tourists sign up for the Ganesh festival walk by Western Routes. Photograph by Shweta RK
Ganesh Chaturthi is special to Pune because the city is the place of its original provenance. Freedom fighter and revolutionary Lokmanya Tilak began the tradition of celebrating Ganesh Chaturthi at his home in Kesari Wada in Pune in an attempt to bring people of all communities together. Today, when Jayesh Paranjape, who founded his travel company Western Routes in 2011, takes tourists on a Ganesh festival walk, Kesari Wada is, of course, a major stop. "Our festival walks are as popular as the heritage walks, but the interest is maximum for the Ganesh festival [walk]," says Paranjape.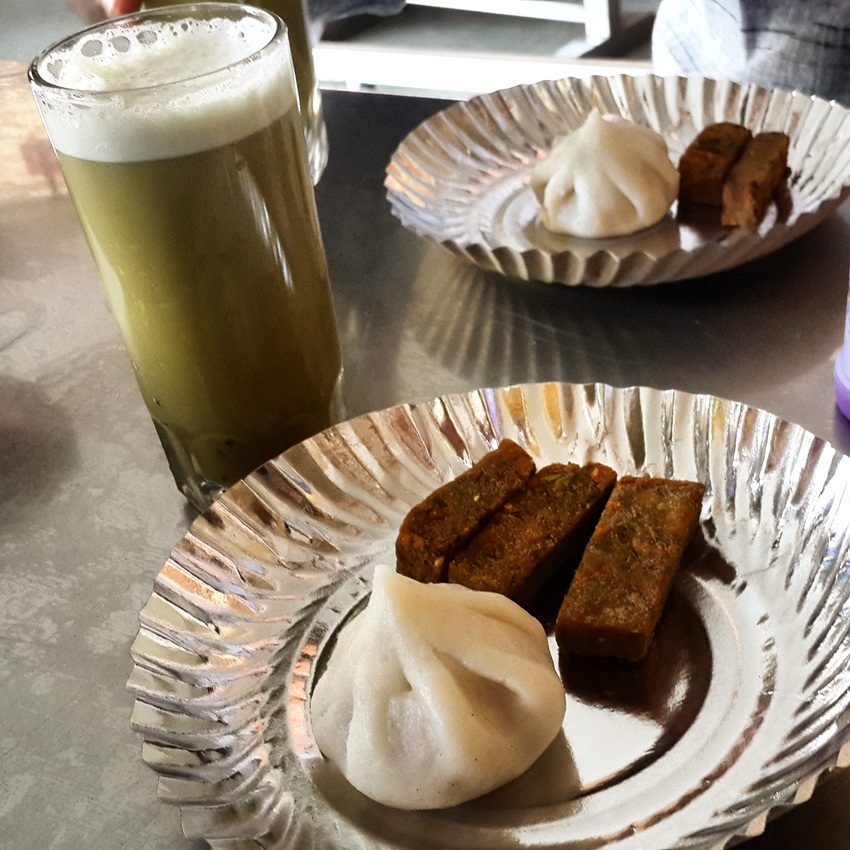 Modak from Gaurav Snacks and sugarcane juice from Indrayani are also part of this walk
There is another reason why he ensures that those on the walk get to Kesari Wada early: Prabha Vishranti Gruha opp Kesari Wada run outs of their fantastic batata wadas pretty early. While it is a festival-focussed walk through the old city of Pune, Paranjape has always added food into the mix. "Many restaurants serve special snacks on particular festivals – puran poli during Holi, modak during Ganpati and so on. But Gaurav Snacks sells these throughout the year," says Paranjape, "So during my Ganesh Walk, we will have a mix of food items. We will have  freshly baked veg puffs at New Poona Bakery near Tambdi Jogeshwar Ganpati, sugarcane juice at Indrayani and modak at Gaurav Snacks." Besides a walk around the old city while you visit some of the famous Ganesh temples or mandals, expect to be plied with a lot food.
This year, the Ganesh festival walk will be held on two days – September 10 and September 11. The fee for the walk per person is Rs 600 and is conducted free of charge for children below 10 years of age. To sign up for the walk, which begins at 8.30 am at Shaniwar Wada, email thewesternroutes@gmail.com