It's a new week, and there's much food and drink to look forward to. Here's the scoop on the coolest places to eat at in your city.
Mumbai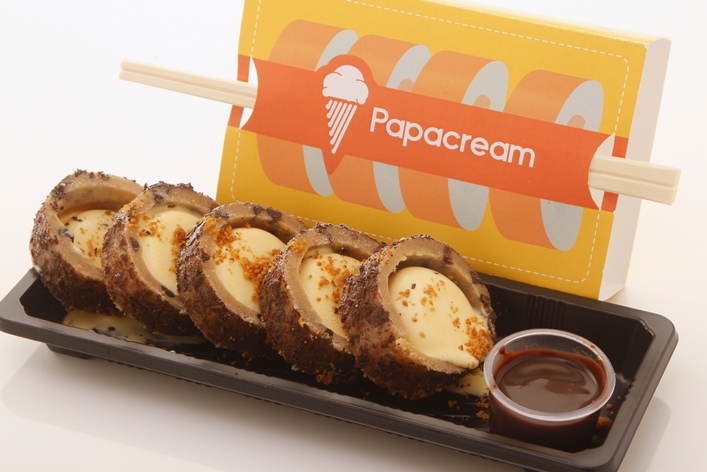 Cookie Icecream Sushi Roll at Papacream
After wooing South Mumbai with its charming pastel interiors and a liquid nitrogen ice-cream counter, Papacream has set its sight on the suburbs. November 30 marks the launch of the second outlet in Oshiwara, providing suburbanites ample options to load up their winter calories. Take your pick from whacky yet delightful combinations like the Madras Sorbet with pink idiyappam noodles, Cookie Sushi Roll filled with biscotti ice cream, plus milkshakes like Belgian Chocolate, Blueberry and Butter Popcorn. Fitness freaks need not miss their chance at indulgence – there are sugar-free chocolate options for you.
Where: Shop no 1, Bldg no. 20, Plot 39 H 20, GROU MHP II Site, Oshiwara, Jogeshwari (West)
When: Novemeber 30
Call: 6556 6557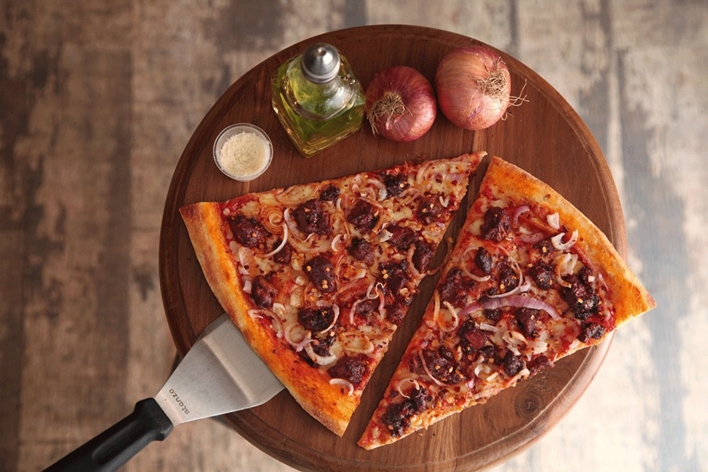 Image source: 1 Tablespoon Pizza Kitchen, Facebook
Todi Mill's 1 Tablespoon Pizza Kitchen is now extending its delivery service for those burning the midnight oil. From Monday to Sunday, 1 Tablespoon will deliver its pizza slices in Lower Parel until 1.30 am, perfect for office all-nighters; and in Matunga until 3 am. We recommend slices of Margherita with its standard tomato sauce and basil goodness or the spicy Fiama loaded with thick onion slices and green chillies. For those with an insatiable meat craving, the BBQ Pollo featuring creamy onion sauce, mozzarella and sun dried tomatoes or Spicy Americano with mozzarella, tomato sauce, pepperoni and jalapenos would be perfect. And at Rs 105 a pop (for a large slice), there couldn't be a better deal, at least not at midnight.
To order in Matunga, call 24033441/9820233441 and to order in Lower Parel call 7506433928/750643390
Bengaluru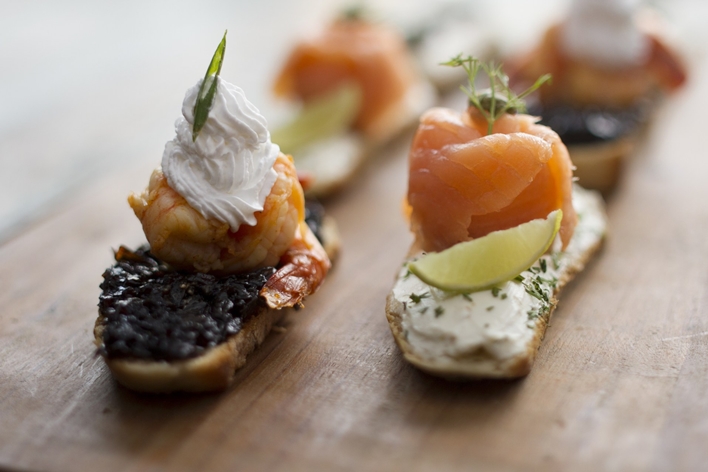 Non vegetarian crostinis to nibble along with your choice of brew at Infinitea
A favourite with tea lovers in Bengaluru, Infinitea has launched a whole new selection of eats to go with their extensive tea menu. Served all day, the menu has an Alice in Wonderland theme, conceptualised by Gaurav Saria, owner and head chef. There's pastas, pizzas, breakfast eggs, sandwiches, salads and desserts as well as multiple-course meals at the tea bistro that you can wash down with their carefully paired garden-fresh teas. For fitness junkies, the menu has a dedicated section loaded with everything healthy including proteins (lean meats and veggies). The drinks menu has also been expanded to include smoothies loaded with fruits and veggies like beetroot as well as matcha green tea to fire up your metabolism.
Where: 2, Shah Sultan complex, Cunningham road, and
#26 ESI Hospital Road, HAL Second stage, Indiranagar, Bengaluru
When: 11am to 11pm
Call: 080-41148810 (Cunningham road)/ 080-41265258 (Indiranagar)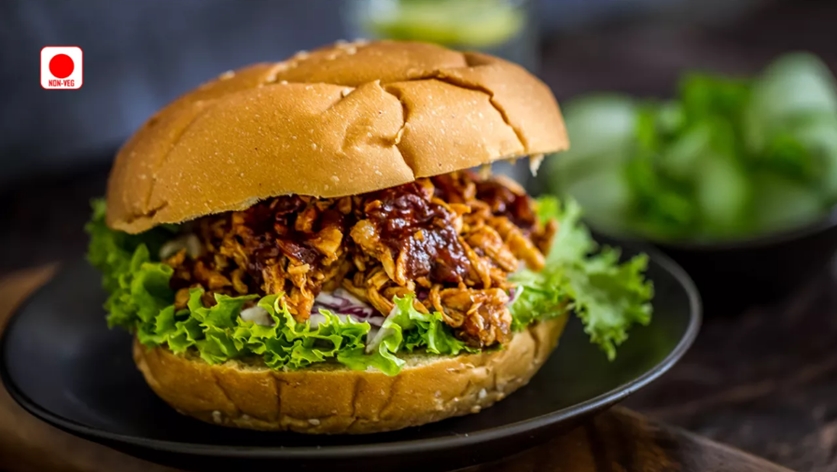 Pulled chicken burger by Purple Basil. Source: Purple Basil website
Purple Basil, a new food delivery service now carts healthier versions of burgers and other guilt-inducing junk food to your office and home. There's hung curd in burgers instead of the greasy mayo and barley risotto instead of rice. The website has fixed meals that you can pick from and include a burger, a salad and a drink apart from salad bowls that offer a balanced, colourful meal. Other options include pesarattu (moong dal dosa) with meat, akki dosa and vermicelli biryani (veg and non veg) meals.
Check out purplebasil.in to order online.