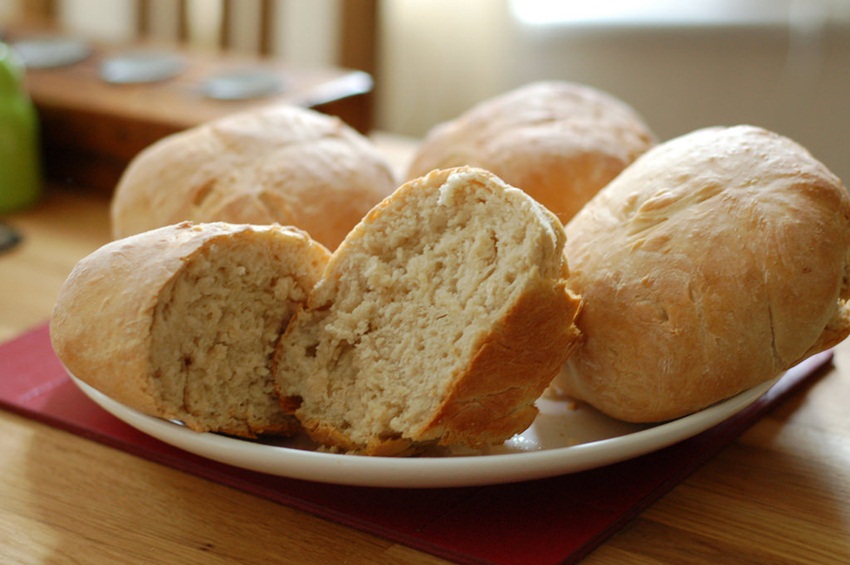 Is cloud bread the next best thing to sliced bread? Photograph by Rik Lomas/Flickr
Why is there so much buzz around cloud bread when it's not the real deal? What goes into the no-flour cloud bread? Eggs, of course, that give it its texture – cloud bread gets its name from the fact that it's unbelievably fluffy – sugar, cream cheese, tartar, yoghurt and any other flavouring that you want.
Watch how to make cloud bread

So the reason why it's turned into a favourite is because it is free of gluten, since there is no flour used to make it and it is also free of carbohydrates for the same reason. And instead of yeast, well beaten egg whites are what make the bread so puffy.
This bread includes some vital vitamins that add value to your diet, despite the fact that it is made using as few as four ingredients. The vitamins include vitamin D, which is great for bone strength, vitamin A, which aids eyesight, making cloud bread a new favourite of those who follow a ketogenic diet or a paleo diet, both of which do not include grains among other foods.
Of course, since there are no grains in it, this also means that it completely lacks fibre. If you're the kind who loves freshly baked home-made bread, cloud bread may not be the thing for you. Although there are ways to make cloud bread more appealing by adding sesame seeds or nigella seeds or even poppy seeds to the dough when you bake it.
Cloud bread is not only all the rage at breakfast and tea time, but has turned into an instant hit with fans of burgers, sandwiches and even pizzas. Our take is that when you want a short break from all that bread, you could try cloud bread for fun. The soft bread is also baked in a regular oven and keeps for three days.