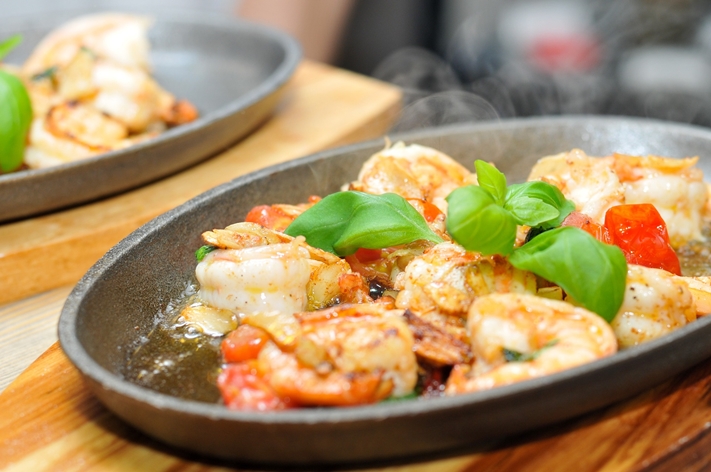 Toss some fresh basil and chili with pan-fried prawns for a simple, fragrant dish
There's nothing like a well-stocked pantry, filled with ingredients to make some of the best meals right at home. While it's great to have a few fancy items in your kitchen, there are a few must-haves that should always be handy. Here's why:
Oats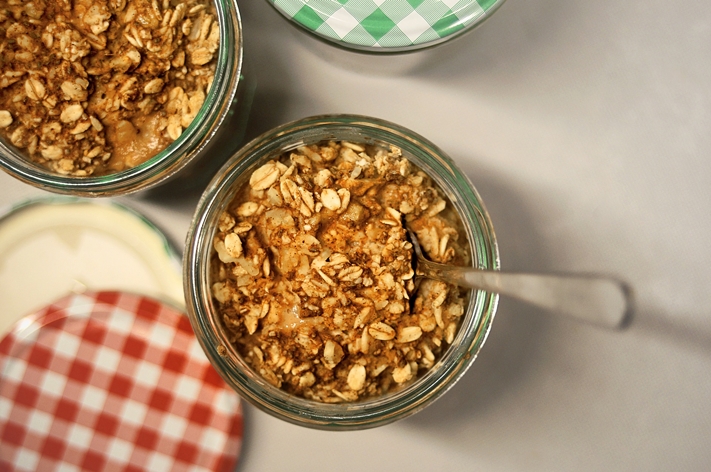 Rich in dietary fibre, oats have a high content of beta-glucan, which is instrumental in keeping bad cholesterol levels in check. It also helps stabilise blood sugar levels. Oats also have antioxidants which helps your ticker stay healthy. With all this goodness, it makes sense to always have a pack of quick-rolled oats at home – stay away from the pre-made kind, they're loaded with additives and flavourings. In just five minutes, you can rustle up a filling breakfast by adding a bit of milk, some dates, bananas and raisins. And if you're feeling fancy, you could go all out and make your breakfast all trendy and hip by constructing a bowl of oat-based breakfast bowls with some fresh fruits, nuts and dry fruits.
Bananas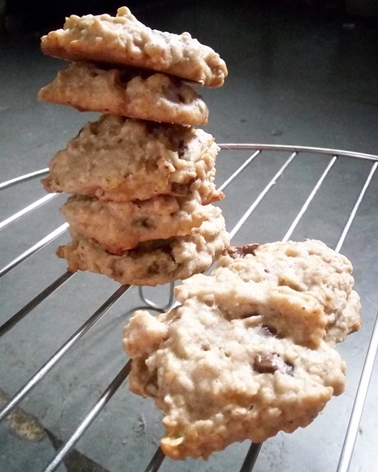 Banana oatmeal cookies are a healthy substitute to store-bought biscuits
One of the cheapest and most easily available fruits in a tropical country like ours, bananas are high on energy and low on calories – about 90g per serving – which makes them a wonderful snack. A single serving provides essential nutrients like calcium, potassium, magnesium, niacin and vitamin B6, to name a few. The high iron levels makes them ideal for those suffering from anemia. And if you want to make snack-time healthy, make banana cinnamon oatmeal cookies, which take only 30 minutes of your time (prep and baking). They're easy to make and will leave your house smelling like a haven of cinnamon and banana. If baking isn't your forte, there's always the trusted banana smoothie.
Basil and oregano
The next time, you're on your grocery run, buy some fresh basil. Blanch it in boiling hot water for two seconds, transfer leaves to ice bath, and dry and freeze in a container. Basil contains essential oils like eugenol and citronellol that are rich in antioxidants and are known to combat blood pressure, and high sugar induced tissue damage (common in diabetics). Oregano, too, helps with respiratory tract disorders, helps sooth menstrual cramps and has its share of antioxidants as well. These herbs, besides having antibacterial properties, are wonderful spices – add some to dips, scrambled eggs, omelettes, boiled or stir-fried vegetables, soups, curries and enjoy a hearty meal.
Cocoa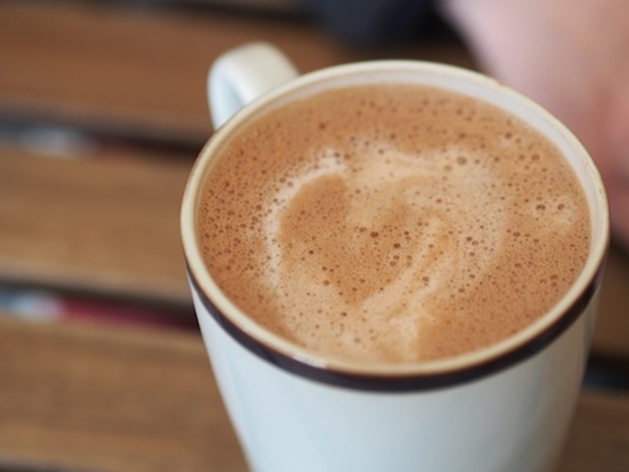 Hot cocoa with some fresh cinnamon powder tastes great. Source: Pearl Pirie/Flickr
While we all enjoy chocolate, the commercially prepared bars have a lot of additives and sugars that aren't all that great for our waistlines. Buy a jar of good quality cocoa powder, instead. The antioxidants in cocoa have been proven to fight heart and age-related diseases. It also has flavonoids, which help the body process nitric oxide better, thereby boosting blood flow. In powder form, cocoa is practically fat free and can make for a wonderfully comforting pick-me-up drink as hot chocolate. Add a pinch each of cinnamon powder, freshly crushed pepper and a light sprinkling of salt to open up and enhance the flavours. Stir in a spoonful in your morning coffee for an indulgent, rich cuppa – you'll forget coffee shops altogether.
Garlic
Almost every masala base in India calls for the use of garlic. It helps regulate blood pressure and blood sugar levels, and is a storehouse of vitamins. To best enjoy its goodness, saute your garlic instead of crushing them into a paste. Never settle for store-bought pastes, they does nothing for health or flavour. My favourite thing to do with garlic is to chop it up in thick, big slices, shallow fry in some olive oil and toss in some leftover spaghetti, chicken salami, tomatoes, oregano and basil and veg out in front of the telly on a Friday night.