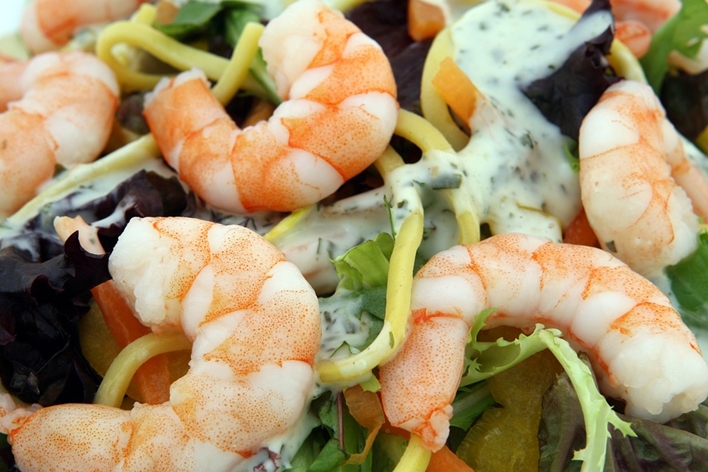 Image source: Pixabay
Winter evenings are the perfect time to tuck into some hot, steaming food. But when you're all cosy after a long day's work, the last thing you want to do is spend time cooking up dinner that is even remotely elaborate.
This creamy prawn and spinach dish gets ready in a jiffy and has a refreshing citrus hit – just enough to lift your spirits on a cold, bleary evening.
Ingredients:
Serves 4
500g prawns, peeled and deveined
2 lemons
2 tbsp butter
1 tbsp extra-virgin olive oil
2 garlic cloves, minced
110g chopped onion
50ml chicken broth
100ml heavy cream
2 tbsp sliced green onions
650 baby spinach
Freshly ground black pepper
Salt to taste
Method:
Wash prawns well and pat dry. Season with salt and pepper and set aside. Cut 1 lemon in wedges for garnish.
In a pan, melt butter over medium heat and add in the olive oil. Sauté onions and garlic for 4 minutes.
Add in chicken broth, heavy cream, maintain medium heat. Season with salt and pepper, adjust as per taste and bring liquid to a boil. Allow to simmer for 5 minutes.
Add a bit of lemon zest and the lemon juice. Throw in the prawns and cook on medium heat, till they turn pink (not more than 3 to 4 minutes).
Once the prawns are cooked, add spinach and stir well till the leaves begin to wilt. Adjust salt, if needed.
Garnish with chopped green onion shoots and serve with lemon wedges.

Recipe source: delish.com