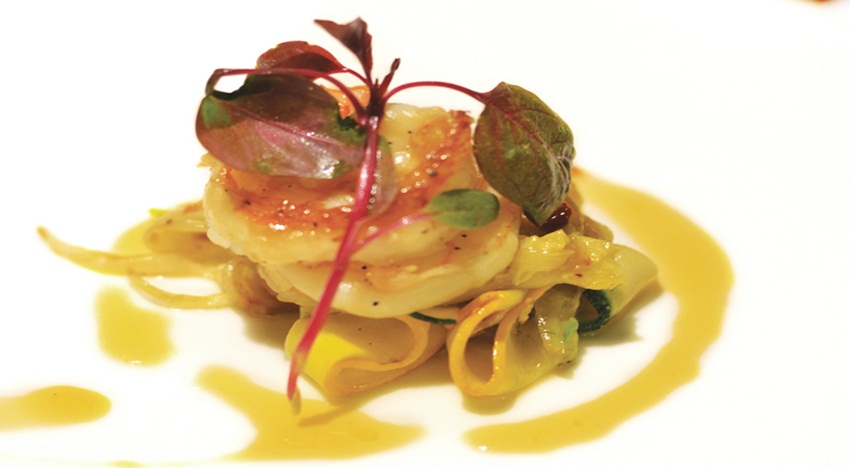 Sambuca grilled squid, pickled fettucine also on Indigo Deli's Chef's Table 2-in-1 next week
Most of us are always game for alcohol-infused anything. Which explains Indigo Deli's master stroke: a boozy experimental menu filled with things like Bloody Mary Shrimp. It will be a night of decadence from start to finish with a rum-soaked soup, appetisers such as Slow Roasted Peaches with Vodka Jelly and Triple sec pumpkin pie topped with blue cheese foam and berries. The mains are the juiciest bits – Sangria braised short rips with smoke cauliflower puree, Sambuca grilled squid with pickled Fettucine, Ravioli of green peas and hazelnut with pea shoot salad and tequila-ginger broth and Salmon with moong sprouts in a Cognac-brown butter emulsion.
Of course, there will be some buzz-inducing desserts too: Some known ones such as Rum & Raising ice cream and some less familiar such as the Frozen Chantilly Espuma. Curated by executive chef Amit Bajaj, the chef's table 2-in-1 dinner is open only to 20 guests and if there wasn't enough alcohol in your food already, the good folks at Indigo Deli, Palladium have also offered a wine pairing for the menu (Rs 3,000 with wine, Rs 2,000 without wine pairing).