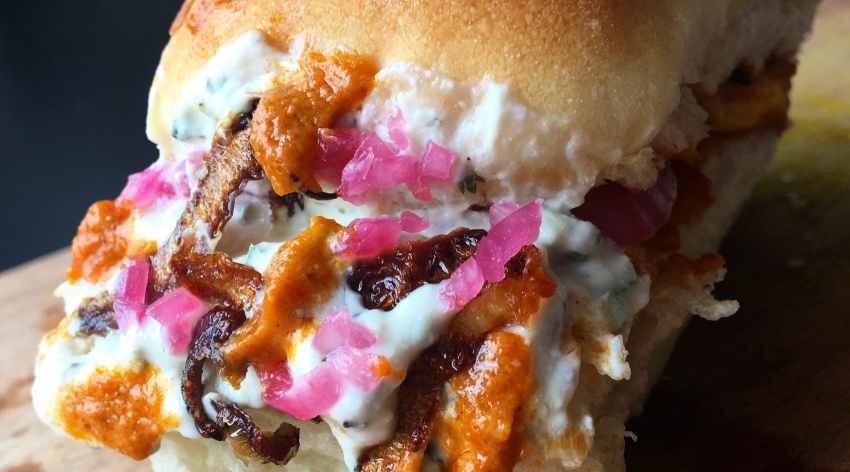 Pack-a-Pav's weekend tie-up with chef Saransh Goila will get you this: the Butter Chicken Pav
If you stay in either Mumbai, Gurgaon, or Bangalore, here are three interesting foodie events that you should know of. One of them is about pav and chicken; the other revolves around beer, and the third is for folks who are tired of the first two.
Mumbai
In the middle of this year, Rohan Mangalorkar's pop-up and delivery service Pack-a-Pav grew into a takeaway store, in Bandra, Mumbai. Pack-a-Pav, in case you are late to the party, is all about pass, stuffed with kababs and Irani chicken, and, sort of, boosted by dips and chutneys. Now, in a bid to further increase the popularity of his wares, Mangalorkar has started the Pav with Friends. "It's a kind of food collaboration series I've been thinking about for sometime. It's aimed at working with chefs who have created a buzz but are not too famous, and it's also about getting people to have fun at the store," says Mangalorkar. So, he has teamed up with chef Saransh Goila who has been creating waves in the city with his Goila Butter Chicken. The collab between Goila and Mangalorkar will create a Butter Chicken Pav. "Obviously, it won't be butter chicken stuffed inside a pav. We are giving it our own twist, and it will also have our popular hung curd basil dip." Goila will be in the kitchen at the store in Bandra this Saturday, and will also be serving a butter paneer pav.
When: October 1 and 2
Time: 12pm to 11:30pm
Where: Pack-a-Pav, next to New India General Store, between Pali Market and Candies, St Andrews Road, Bandra (West)
Phone: 99202 30240.
Gurgaon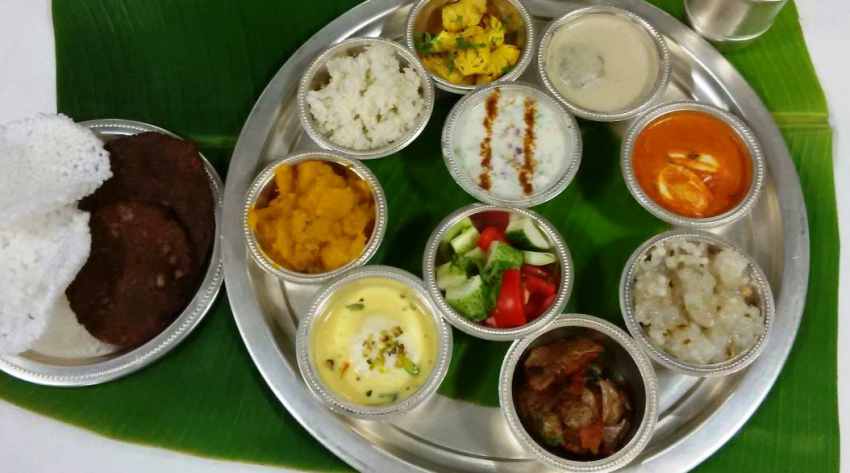 If you are a vegetarian and looking to have a sumptuous lunch this weekend, you ought to head to Vivanta by Taj, Gurgaon and partake of their Navratra thali, irrespective of your position on god. "The food typically consumed during the nine holy days of Navratras, is fresh, easily digestible, organic, unprocessed and low on spice and sodium symbolizing purity and divinity," says chef Subrata Debnath, who has curated the Navratra menu.  "In the northern parts of our country, Navratras are celebrated with much fervor and each household has its unique set of ancestral recipes for 'vrat ka khana'. Keeping religious norms in mind and taking inspiration from these age-old household recipes, we have curated a selection of traditional delicacies like Singade Ki Poori, Paneer Long Lata, Sitafal ki Sabzi, Bhune Ananas Ki Chaat and Sabudana Khichdi," says Debnath.
Where: Latitude, Vivanta by Taj – Gurgaon
When: Until October 10
Timings: 12:30pm to 3:pm/7pm to 11pm
Cost: Rs 1500 plus taxes per person
Bangalore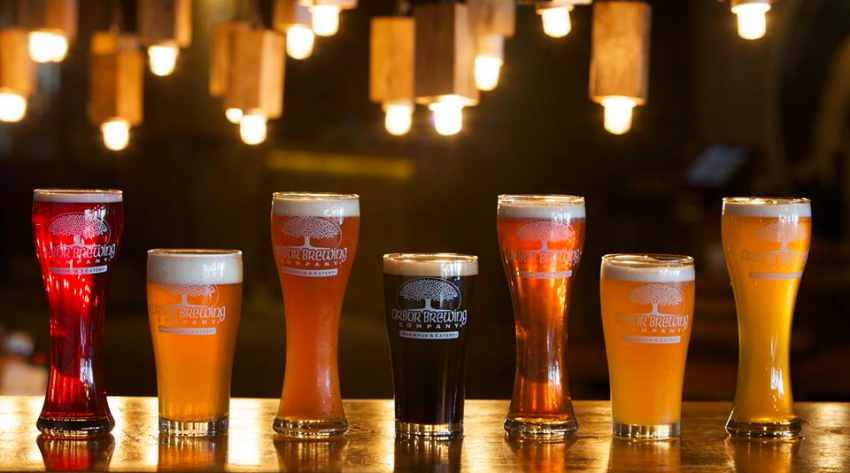 This Saturday, The Arbor Brewing Co. is celebrating Oktoberfest the way it should be celebrated — with a Marzen-style beer. Arbor's Hoptoberfest will also, besides serving their range of craft beers, involve the screening of a documentary on Oktoberfest and its origins. Also on the agenda are quizzes and other beery activities. Head to arborbrewing.in for more information. 
Where: Arbor Brewing Company, 8, 3rd Floor, Allied Grande Plaza, Magrath Road, Ashok Nagar, Ashok Nagar, Bangalore
When: October 1
Time: 1:00pm to 4:30pm
Featured image via Pack-a-Pav Facebook page/Styled by Kresha Bajajj