El Dorado, launched in the early 1990s, was among the world's
first sipping rums. Steve Bennett/Flickr
Most people have probably never heard of Guyana (no, not Guinea, that's different.) Unless, of course, you are a cricket fan, in which case you'd know that Clive Lloyd, the captain of the world-beating West Indian team of the 1980s, was from Guyana. But, where is Guyana? Well, while it's grouped along with the other island nations that are collectively called the West Indies, Guyana is actually located on the northern most tip of South America, sandwiched between Venezuela and Surinam. The country, of course, doesn't just produce great cricketers, it also makes, like most Caribbean nations, some fantastic rum. And the most famous of them all is El Dorado. The El Dorado range is produced by Demarara Distillers, and its chairman Komal R Samaroo was recently in town to acquaint rum lovers with his mellow spirit.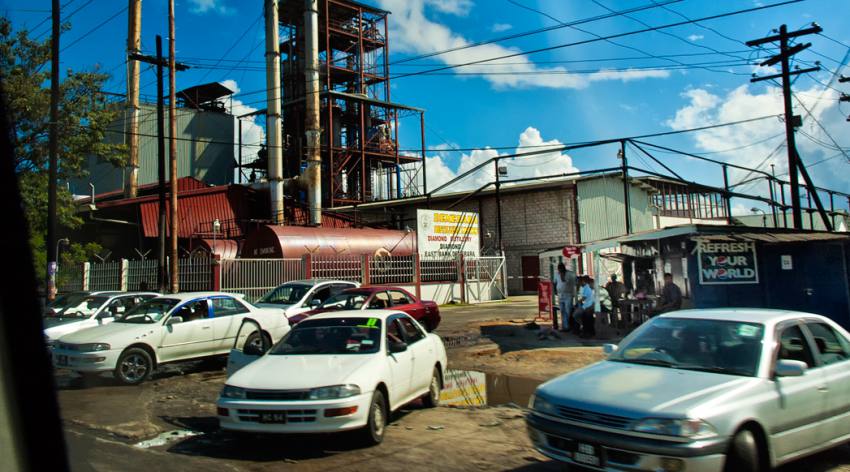 Demerara Distillers' Plantation Diamond Distillery is located on the banks of the Demerara River, near Georgetown, Guyana. Allan Hopkins/Flickr
"Rum has been made in Guyana for at least four centuries. It all started with the region feeding the huge European demand for sugar, and then you had to do something with the molasses that was left behind." The British Navy was one of Demerara Distilleries' biggest customers until the 1970s. Rum was rationed out to sailors on Royal Navy ships, but when the practice was abolished, distilleries such as Demerara had to look at other means to keep going. "So, instead of producing more rum for the bottom end of the market, we decided to aim for the top and we did that through El Dorado in 1992. It was probably the first ever sipping rum of its kind in the world."
Demerara Distilleries produces a range of rums, but the 12- and the 15 Year-Olds are what you should be having if you are the sort who likes to sip your rum rather than spoil it with Coca-Cola. The two rums are a blend of the produce from different stills at the site of Demerara's sprawling Plantation Diamond Distillery, and the age statement on the label actually refers to age of the youngest rum in the blend. Not surprisingly, both the 12YO and the 15YO are exceptionally smooth spirits, and could make for a great change from whisky this weekend. If you are keen on getting the rum like now rather than picking it up from Duty-Free, we suggest you hit The Vault, which is now selling the rum at attractive prices.