When Monica Narula and Gunjan Mehrish, both former programming heads at a news channel based in New Delhi, were eating one night, Narula suggested that Mehrish order a plate of halloumi, a Turkish preparation of cheese usually made of goat's milk that is served fried or grilled. "I'm a vegetarian and I thought halloumi was some kind of meat," says Mehrish, recalling his visit to a restaurant in Mumbai.  A new city and an unfamiliar cuisine can sometimes be trying even for the most enthusiastic gourmand. It is for this reason that Narula, Mehrish and Paris-based Noopur Tiwari, a TV producer and director, launched their food start-up called Idea Chakki, which has received funding from Ratan Tata, chairman emeritus of Tata Sons. Idea Chakki's first service is an app called Dash, which makes digital video menus for restaurants.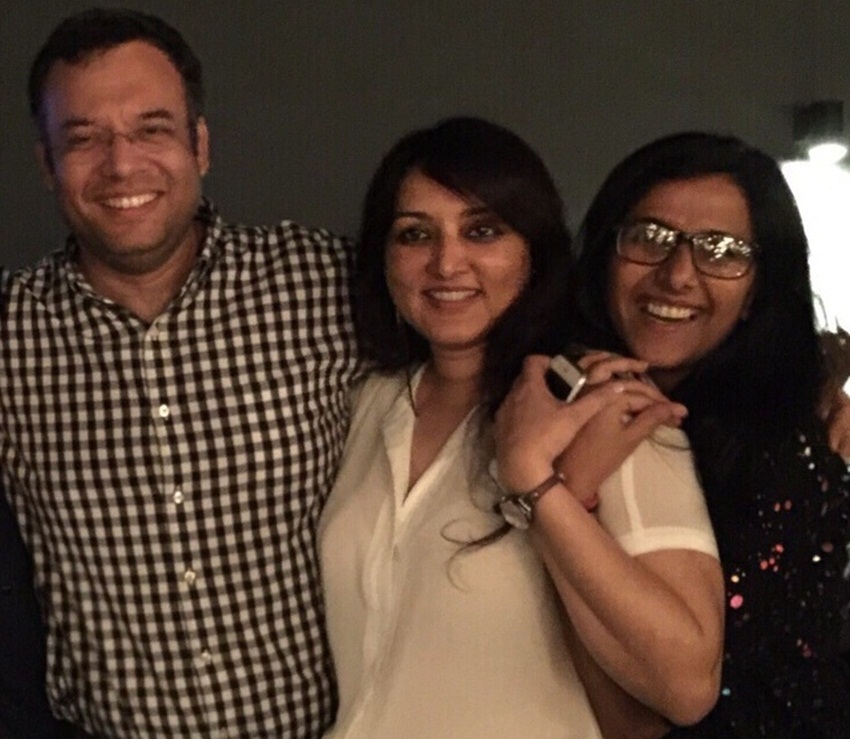 (from l-r) Idea Chakki founders Gunjan Mehrish, Noopur Tiwari and Monica Narula
The menus will not only show you what the dish looks like but also includes notes on how to pronounce the name of the dish and inform the guest of its provenance. "Mr Ratan Tata told us that he too has often wondered what a dish would look like especially when he's out for a Japanese meal," says Mehrish. A visual menu also ends the agony of being waited upon by inexperienced service staff. Adds Narula, "I went to Ritu Dalmia's restaurant (Diva) in Delhi and wasn't sure what the tilapia was because I thought it was a grain. I didn't know that it was a type of fish."
As of now, the app has been installed by ITC Maurya's Asian cuisine restaurant Tian, Dalmia's Diva Spiced restaurant, Artusi Ristorante e Bar, the Italian cuisine restaurant in Greater Kailash and Depot48, the American-style cafe in GK1. The app is great for any restaurant that serves food that is not native to the city it is located in, says Mehrish. "Say, for example, Rustom's that serves Parsi food in Delhi," he adds, "Any cuisines that need explaining, for instance, molecular gastronomy, can use the app so that their customers know that what they see is what they get."
The three founders of Idea Chakki have 20 years of experience in the television medium and have also worked in food programming teams. "The world is moving towards visuals and we realised that there is a gap as far as restaurant menus are concerned. The plan is completely worked on. We have the valuation and unit economics in place and a product that is up for sale. This is not a start-up that's been launched just because the idea seemed exciting," says Mehrish, who gave up his job at a television network last year along with Narula and Tiwari to launch Idea Chakki.