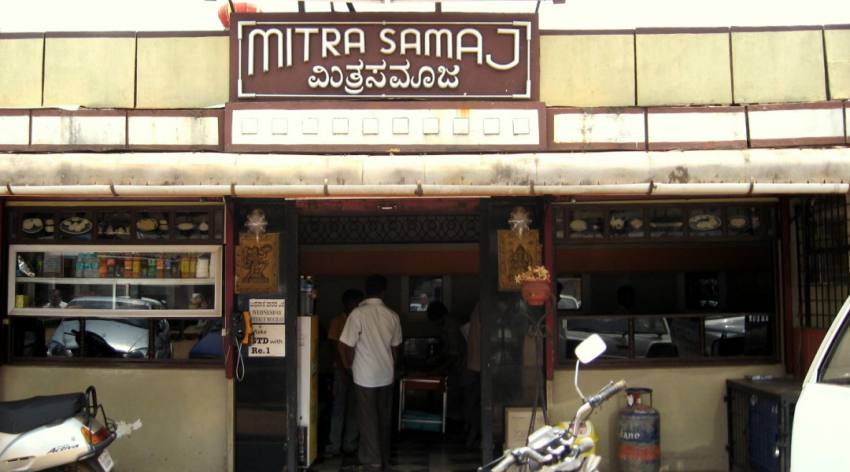 Mitra Samaj, in Udupi, is famous for its goli baje. MagicEye/Instagram
Among the thousands of food blogs that litter the internet, we pay special attention to those that tell us about food we don't normally get to eat, from cities that we don't normally frequent. The 3 Hungry Men (the3hungrymen.com; it's more than a blog, actually)do a lot of things — reviews, events, food discoveries and so on — but they excel at scoping out the south Karnataka scene. And, we were glad to learn recently that the guys are working on a handbook that will cover the food scene in Mangalore and Udupi and its twin city Manipal. While you might be familiar with food from the region such as Puli Munchi and Kori Rotti, there are several other delights that deserve the spotlight. Among them, the chicken ghee roast, or the Mangalore Buns, or the Khotige/Muddi Tovey (idlis steamed using jackfruit or screw pine leaves).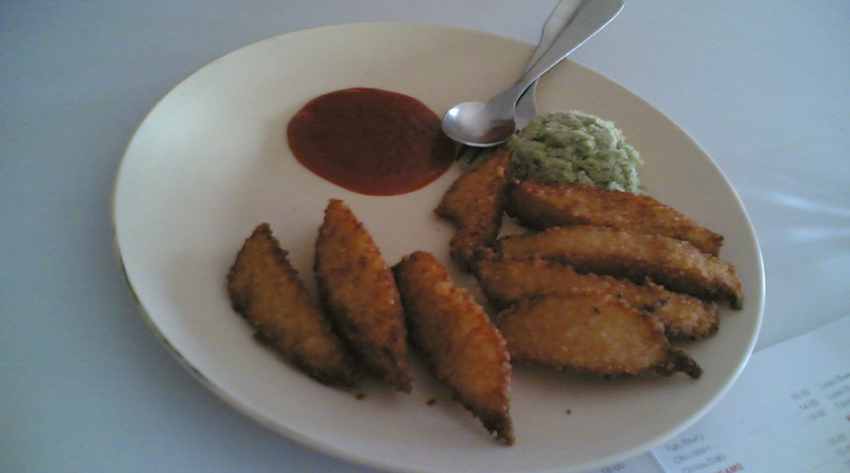 Idli Roast at Hotel Diana, in Udupi. Madhukar Pai/Flickr
And, Udupi — whose cooks and restaurateurs have had such an impact on the food we eat — too has several must-trys, says Colin Vernon D'Souza, who co-founded 3HM along with Nikhil Pai. Among the remarkable dishes that will be in the handbook, says D'Souza, are the masala dosa and the goli baje at the Mitra Samaj, in Udupi. "The masala dosa is pretty much divine, and so is the goli baje, and the fact that no onion or garlic has been added to it leaves you flabbergated," says D'Souza. 3HM also highly recommends the temple meal at Krishna Math for the simple purity of its flavours.  "It is served to everyone for free irrespective of caste, creed, religion or sex, and they serve more than 10,000 meals a day."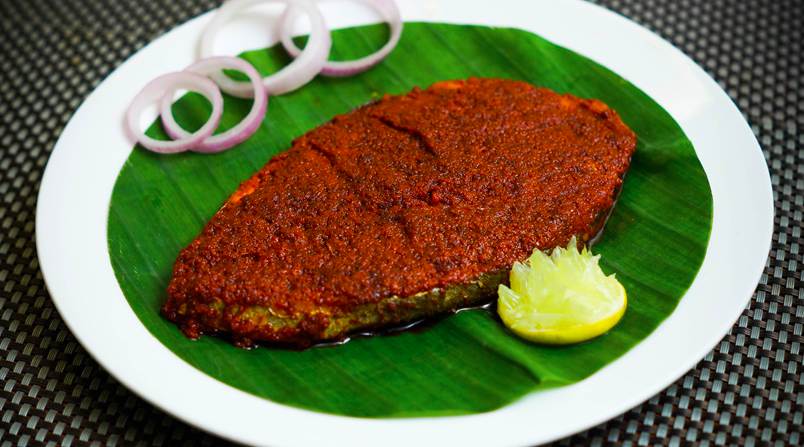 Anjal or kingfish fry at Giri Manja, in Mangalore. Photograph by Nikhil Pai
By the way if you think Udupi would be more of a vegetarian food haven, you wouldn't be more wrong. While you have the likes of Woodlands on the one hand, the city also has Thamboolam, which is famous for, among others, its donne biryani, and etti chutney (made with pounded shrimps.) The other delights in the list would include, says D'Souza, Gadbad at Diana in Udupi/Manipal; and the Lollypop at Dollops, in Manipal ("it's one of a kind lollypop with a unique gravy").
Featured image: Rayabhari/Creative Commons