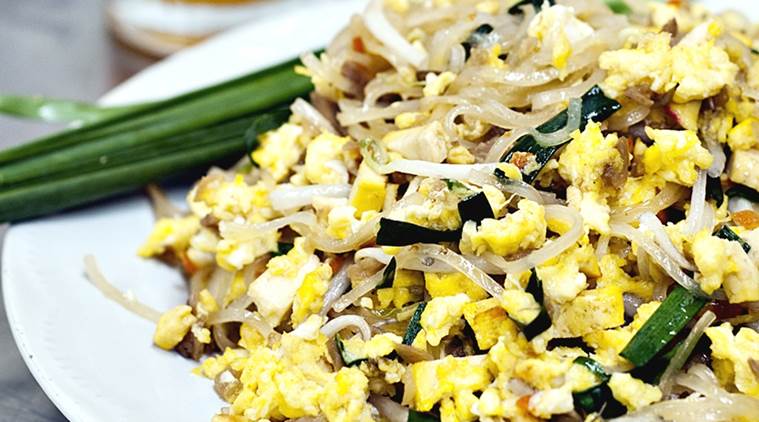 Pad Thai at Thip Samai
Last year a record 1.7 million Indians visited Thailand. This year's number is expected to be even higher. If you are among those flying into Bangkok this summer, you are obviously aware that the Thai capital is one hell of a food city. Allow us to point you in the right direction, and tell you where to go for the best Pad Thai, about a market that is a food-lover's paradise, and about one of Bangkok's best old-world restaurants.
Bangkok hustle
Pad Thai was designated as Thailand's national dish way back in the 1940s. This Thai version of fast food is also arguably the country's most popular dish. The long lines – be prepared to wait for an hour on weekends — at Thip Samai are proof. The culinary team works non-stop with woks over high flames and churns out Pad Thai after Pad Thai in record time. Is this the best Pad Thai in the world? Probably. The restaurant's bestseller, the Superb Pad Thai, which comes wrapped in a light omelette, is worth queuing up for. Locals will tell you that the perfect Pad Thai is part salty, part sweet and part sour. Thip Samai's Pad Thai comes close to that description. There's also Lueng Pha Pad Thai next door in case you want another spin on Pad Thai. Their version uses prawn fat for the sauce.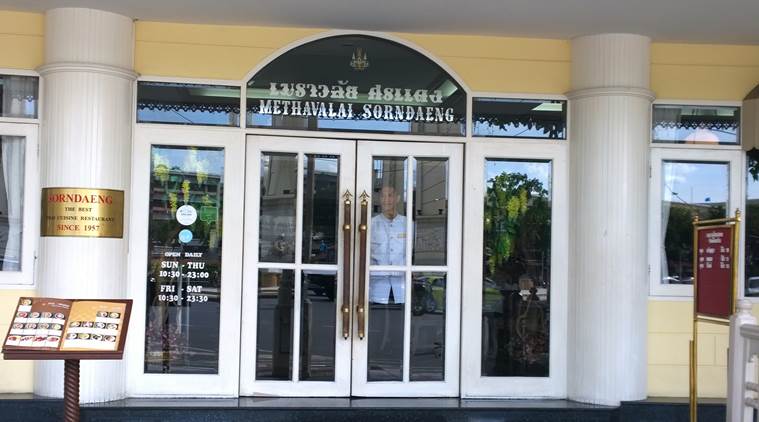 The old world charm of Methavalai Sonrdaeng
Escape the tourist traps
You're more likely to run into tourists than locals at most markets in Bangkok, but Kro Kret is a shining exception. An artificially created island on the fringe of the city and home to a large community of Mon people from Burma, Ko Kret is also a foodie's paradise. Locals swarm Ko Kret during the weekends and stock up on their food supplies. You can spend hours filling your tummy at the large market that is located next to a popular Buddhist shrine. Alternatively you can hop on a ferry that goes around the island making brief culinary stops where you can sample and buy local specialties from prawn crackers to Thai desserts. But it's Ko Kret's Mon style deep-fried fritters that are its biggest draw.
Go back in time
Back in the 1950s dining out was reserved for special occasions. Methavalai Sorndaeng is a legendary Bangkok restaurant from that era. The wait staff's uniforms and interiors take you back in time and so does the cuisine with artful presentation. The restaurant is not far from the Royal palace and the cuisine reflects this proximity. Most of the cuisine seeks inspiration from Royal influenced Central Thai dishes such as the crispy fried noodles (sweet meek rob) and rice crackers with minced pork and prawn dip. There are quite a few places in Bangkok where you can sample the same fare, but it's the restaurant's old world charm (there's even an old school live band in the evenings) that is inimitable. This the Bangkok equivalent of being in one of Park Street's (Kolkata) legendary diners.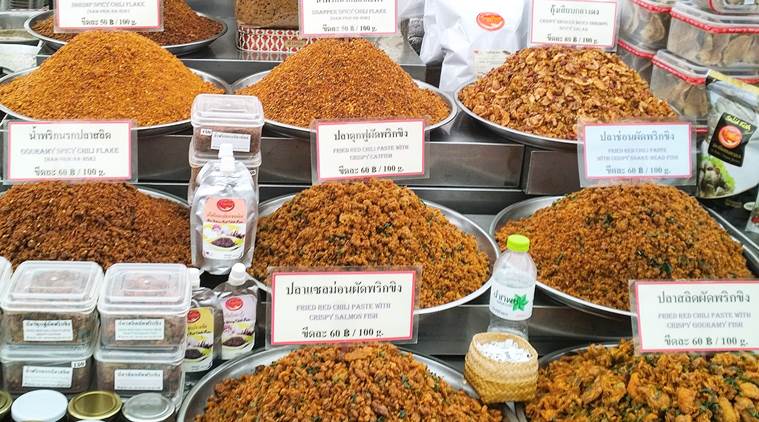 Spices and condiments at the Or Tor Kor market
Cook and eat like a local
If you don't have time to commit to a week-long culinary course in Thai cuisine, Basil, at the Sheraton Grande Sukhumvit, has a workaround. Chef Manachai is proud of his rural Thai origins and is a storehouse of information on Thai cuisine. Your Thai culinary experience begins with a trip to Or Tor Kor market, which is ranked among the world's finest fresh food markets. Aside from all the fresh produce you can also sample some regional fare and sip on exotic fresh juices (the pennywort and lemongrass are a must-try). You could master at least three dishes in the abridged culinary session – I tried the raw papaya salad (Som Tham), steamed pumpkin pudding and the chicken green curry. Basil is also one of the better Thai restaurants in Bangkok. No flash or audacious reinterpretations, just authentic flavours from across different regions in an elegant setting.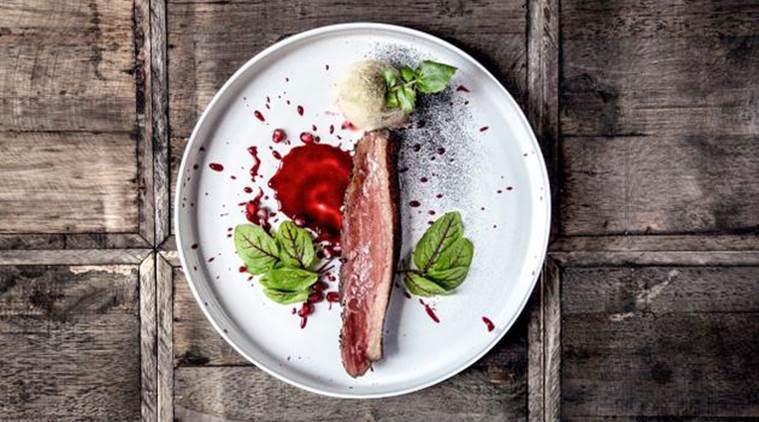 Hunting the Duck (grilled duck breast with splatters of pomegranate sauce) at the W Bangkok
New age dining in a historic space
Part of one of Bangkok's most high-energy hotels, the W Bangkok is one of the city's truly high-energy dining spaces. The setting is surreal: a 126-year old heritage building with edgy interiors that has also functioned as the Russian embassy during its chequered history. The menu borrows from Chef Fatih Tutak's travels across Asia and is crafted with a unique fun dining concept. There's certainly no method to the madness. There's Hunting the Duck, a popular dish with grilled duck breast served with blood splatters of pomegranate sauce and Lost in Translation in Shinjuku, a tribute to Chef Tutak's trip to Japan that combines sea urchin, madai (fish) and soy bean.