According to the Wine and Spirit Trade Association (WSTA), the trade guide for alcoholic beverage events and sales in the UK, gin is the trendiest drink of the year in the region. Over the last year, bars in India too are seeing an increase in the number of orders for gin-based cocktails, says Nitin Tewari, expert mixologist and beverage consultant at several hotels and restobars in the country. "Gin has botanical character that adds more flavour to cocktails and more and more people are waking up to this taste. Two or three years ago, vodka and rum were the two most preferred alcohols for cocktails," says Tewari, "Flavoured martinis (with vodka) and mojitos (with rum) were the most ordered drinks." For fans of gin who want something more exciting than a gin and tonic, Tewari has created these specials served across the country.
Snap Peas, Olive Bar & Kitchen, Mumbai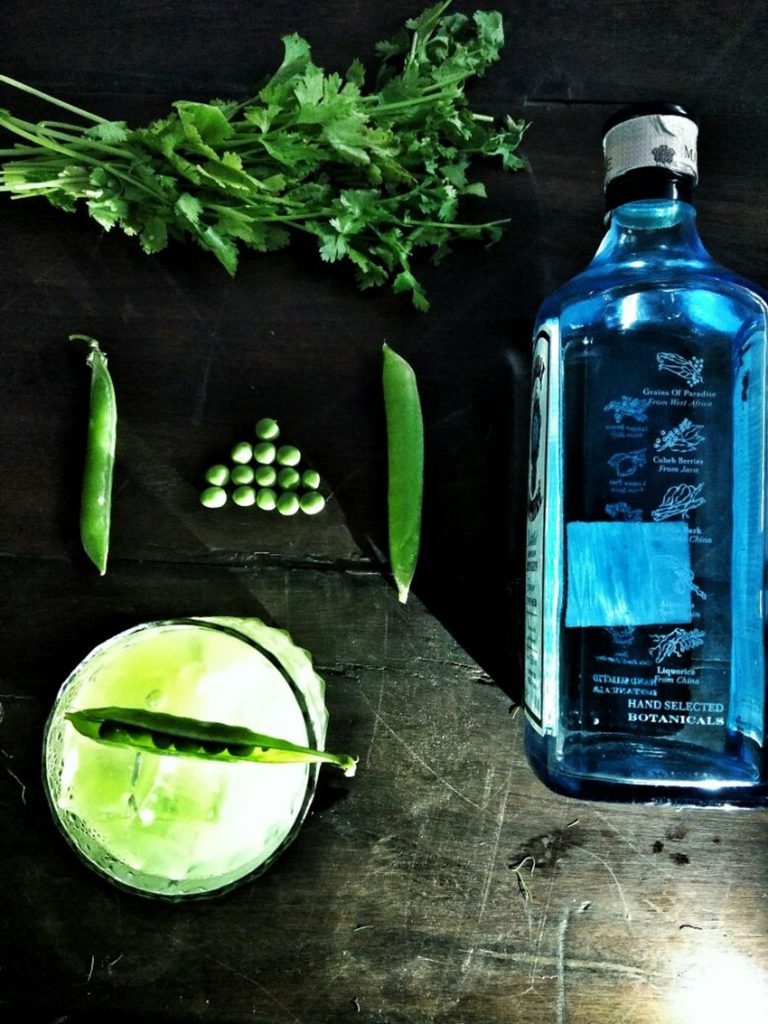 The restaurant's new bar menu includes this drink that has been made using sweet peas. "Gin has a really delicate flavour and so do peas, so they really complement each other. Since people are really concerned about the levels of sugar, artificial sweeteners and synthetic flavours in their cocktails, I decided to go with completely fresh ingredients. There's a hint of coriander, pineapple and peas in Snap Peas."
City of Nizams, Ek Bar, Delhi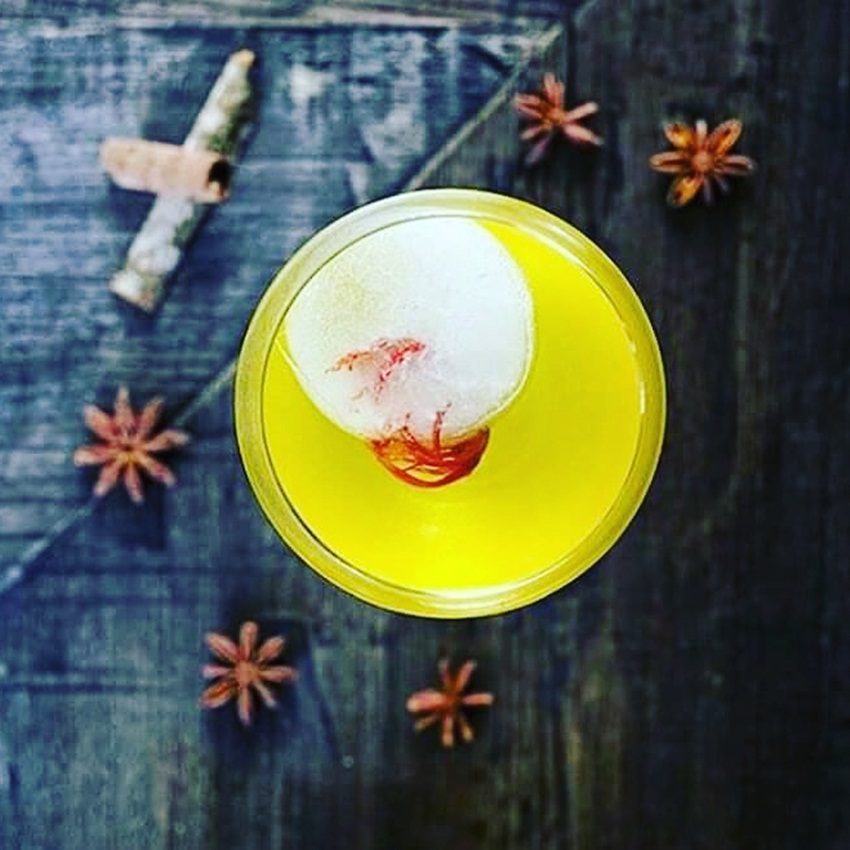 The drink that has been named after Hyderabad takes its flavours from the city's most famous dish: Biryani. "I infused gin with young turmeric, which turns the drink yellow, and a little orange syrup, which was made in-house using orange juice. The drink also includes lime and tonic water. But the fun bit was adding javitri (nutmeg) to ice that adds flavour to City of Nizams."
Boom Boom From Thailand, Flyp@MTV, Delhi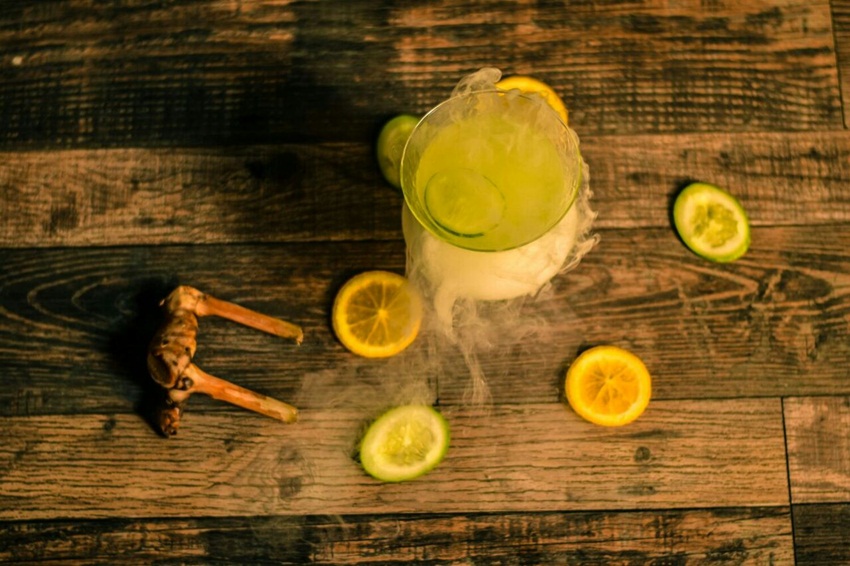 This drink, which is both sweet and savoury at once, has also been inspired by a famous Thai dish despite its risque name: Thai curry. "With gin as the base, I've added lime and sugar with kaffir lime, galangal and lemon grass, which are always found in Thai curry. The ingredients are all shaken together and served with a base glass that has dry ice, hot water and spa oil, so the smoke from the ice has the aroma of a spa and you're instantly transported to Thailand."
Hamlet, Stage Bar, Hyatt Regency, Chandigarh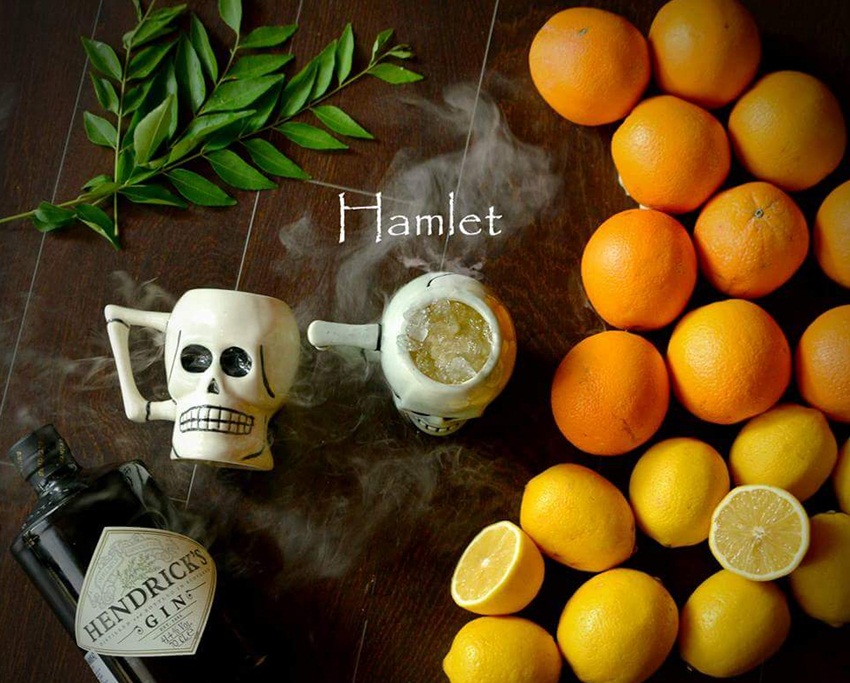 Served in skull mugs that are so much fun, these gin-based cocktails would be the Shakespearean thing to do when not attending the Chandigarh Lit Fest that is. Or maybe even when you are. The cocktail is flavoured with orange juice and coriander leaves, which surprisingly enhance the flavour of the gin.
Medusa From Greece, Flyp@MTV, Delhi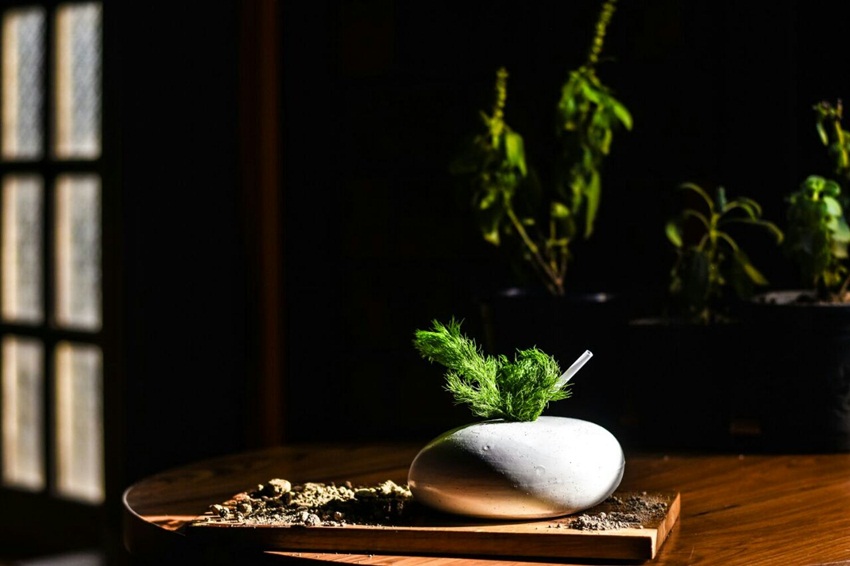 Another drink, another country is Tewari's trick for a fantastic cocktail. "This one's inspired by Greece and its mythology, of course," he says, "Since ouzo is the most popular drink in Greece, this cocktail also uses fresh fennel, coriander, cucumber, lime and sugar. I got the stone container, in which it is served, specially made from Khurja in Uttar Pradesh. There's a story behind why it's made of stone too. Medusa is known to turn everything she touched to stone."