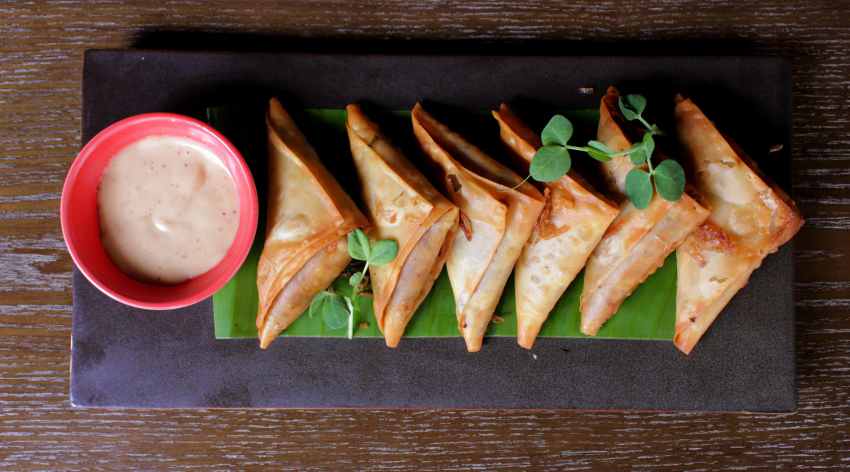 At The Permit Room, the haleem samosas is a lamb pate samosa
South Indian cuisine might not be the first thing that comes to your mind when you think of pub grub. Sure, some dishes such as the Kerala beef fry, Chicken 65, and Coorgi Pandi curry have been favourites of tipplers for a long time, but the list, most people will tell you, doesn't go beyond that. It is exactly that this notion that The Permit Room has set out to dispel. Just about six months old, this quirky, kitschy and quintessentially namma ooru Bengaluru pub and kitchen, situated in the heart of the city, near MG Road, aims to put the fun in South Indian cuisine with a unique menu that is wholly based on South India (with a dash of Goa thrown in).
TPR was started by Sibi Venkataraju, Arun George, Mukesh Tolani and Glen Wiliiams, the founders of Toit, one of Bangalore's most popular microbreweries. "TPR was born out of our desire to experiment with food," says Venkataraju. Six months prior to the opening of TPR, a special menu called the 'The Founder's Menu' was introduced at Toit, which featured one item from each of the four co-founders' homes. While the popularity of the Kerala Beef Fry was not unexpected, the success of the Kuzhi Paniyaram ( a Tamil Nadu staple, steamed balls made of a batter of rice and black lentils), pleasantly surprised the quartet. "That was what started it all – when we decided to focus only on South Indian food. We wanted to break the perception that South Indian food can't be cool. We also sure there would be no fusion food, yet at the same time it had to be fuss-free and interesting pub-food. Our twists, whether in presentation, treatment or cooking, have not changed the fundamental core of the dishes," says Venkataraju.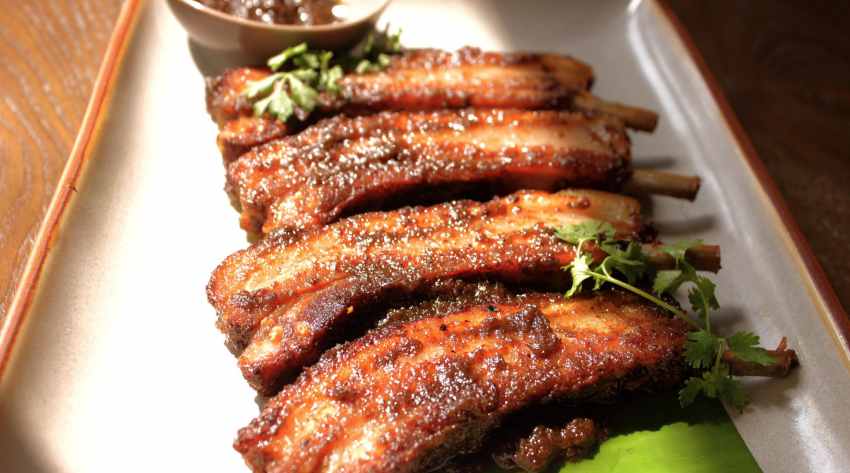 The Pandi Spare Ribs is a hit among expats
The Kerala Beef Fry at TPR is served unconventionally on coin parathas. The Chicken Ghee Roast is slow-cooked like a confit, rather than being roasted on a tawa. Another crowd favourite, the Iyengar Bakery Egg Puffs, are actually open puffs, with boiled eggs in tomato thokku topped with a curry hollandaise. The Haleem Samosa, enjoyed by MasterChef Australia Judge and food critic Matt Preston, is a lamb pate samosa. The Pandi Spare Ribs, Coorgi-spiced pork ribs, is a hit among the expats. The Bellary Palya, Bangalore's answer to the classic baba ghanoush, is the traditional Karnataka jolada roti with a chilled eggplant mash, inspired by a dish that Venkataraju would have on treks to Tumkur.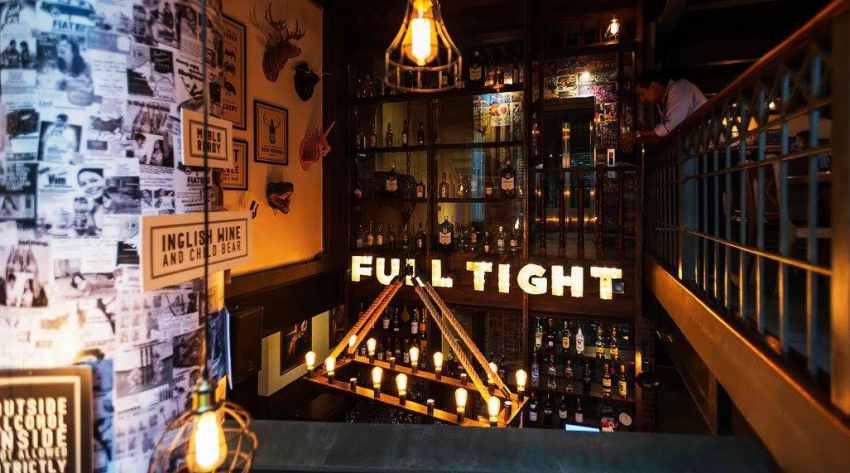 The Permit Room was founded by the owners of Toit
The fast moving Cubbon Park Salad — peanuts, cucumber, baby corn, puri (puffed rice) — is about tastes and textures Bangalore is intimately familiar with. And what can be more South Indian than good old curd rice? TPR's curd rice has a molecular gastronomic twist – spheroid spoons of curd rice served with pickle, pomegranate and potato crisps. Kashayam, tailor-made for Bengaluru's cold, damp days, morphs into Ammachi's Kashayam with brandy, cinnamon, cardamom, ginger, jaggery and hot water, and rasam is presented as Paati's Magic rasam, with whisky, curry leaves, ginger, green chillies served in a glass that is rimmed with rasam powder and salt.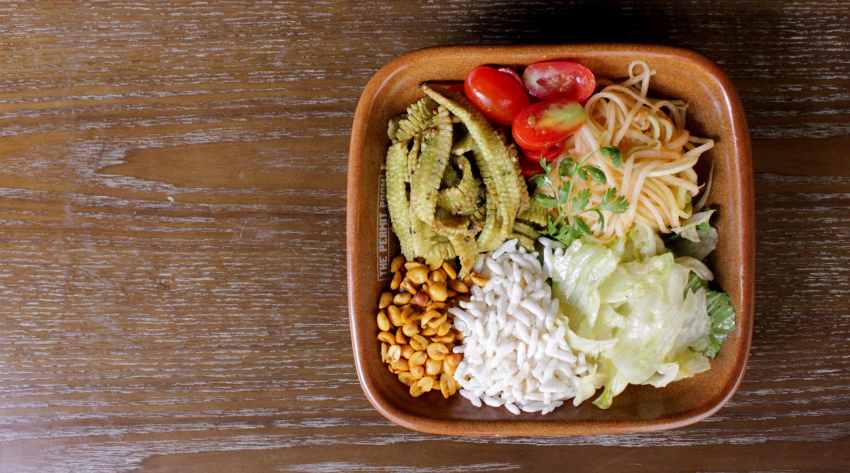 The Cubbon Park Salad is quintessentially Bangalore
"We have been most adventurous with the desserts," says Venkataraju. The Madurai favourite Jil Jil Jigarthanda gets deconstructed, the Kannidiga wedding dessert chirroti  is presented as a puff-sized pastry mixed with basundi and served with a scoop of ice-cream and a side of mango milk, and the traditional payasam transforms into a smooth carrot payasam panacotta. Venkataraju admits that it will take a while to completely change the public perception of South Indian food, something that is traditionally seen as "home-food" to grub that can be enjoyed in the laid-back environs of a pub. While the buzz around the menu has been positive on review sites and social media, the occasional comment lamenting the absence of paneer does make an appearance. "It's a challenge, yes," he says,"but there has been a tremendous acceptance of this style of food as well. We are here to stay this way."