A taste-test of the newly opened Grandmama's Cafe, in Juhu, Mumbai, and the lowdown on SBOW's new menu in Delhi-Gurgaon
Mumbai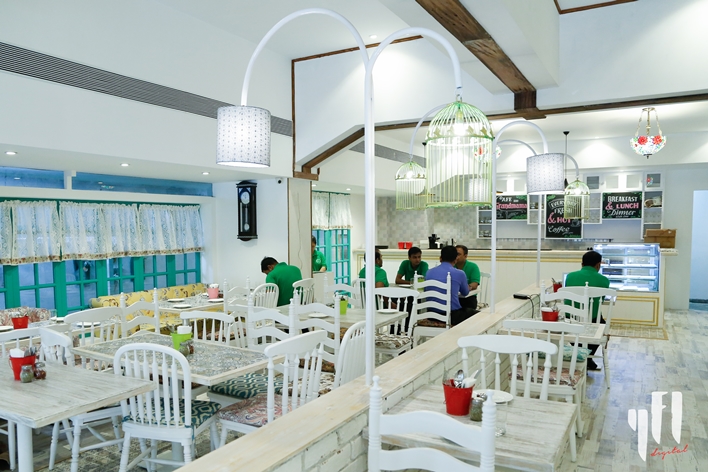 The Juhu outpost of Grandmama's Cafe with its vintage-style, cheery decor

Grandmama's Cafe, in Juhu, looks and feels the same as the Lower Parel and Dadar outlets. The interiors are bright and cheery, with some great swing and jazz numbers playing at a tolerable volume. Apart from the fare served at the two existing outposts, the menu at Juhu also has several additions, and the list is extensive with ample options for vegetarians and meat-eaters alike. Kajriwal Grandmama's Style (Rs 225) is a creamy melody of a runny egg topped on bread with mushroom and green chilli sauce – we'll call for it again on a Sunday morning, after a night of heavy drinking around town. The Mini Chicken Kiev (Rs 240) with butter and burnt garlic stuffing was a touch too oily, but the tangy sauce with a hint of tamarind made us made us overlook the greasiness.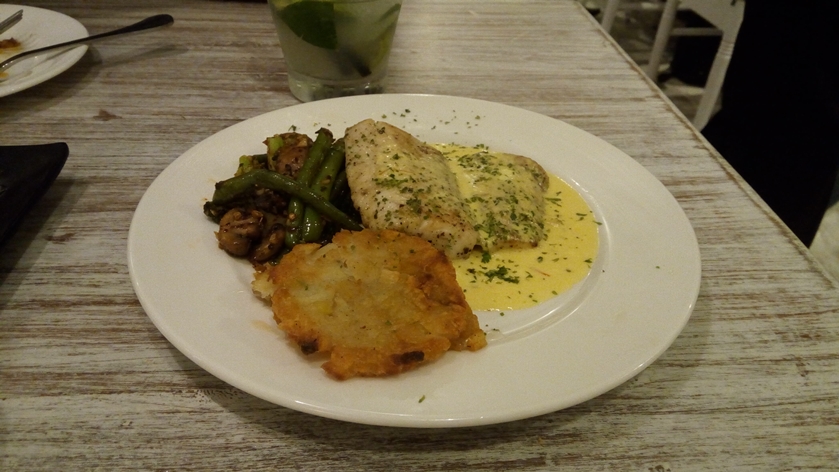 We loved the generously-portioned Pan Seared John Dory
The pan-seared John Dory (Rs 380) is listed under the small plates, but the serving is quite generous for the category. This garlic and white wine marinated fish comes on a bed of saffron sauce, which sounds a bit off, but when you scoop some with the fish, and with rosti and mushrooms on the side, it all comes together quite well. We really wish the mushrooms served here were a part of the Tiny plates, instead of the Mushroom A La Plancha (Rs 190) that failed to impress. Same goes for the Spicy Chicken Sausage pizza (Rs 310 ), which is a touch too spicy even for a die-hard spice lover. Thank goodness for the Digestive Gin Tonic that helped douse the fire in our mouths. They really do need to turn down the heat by a whole lot for it to be palatable.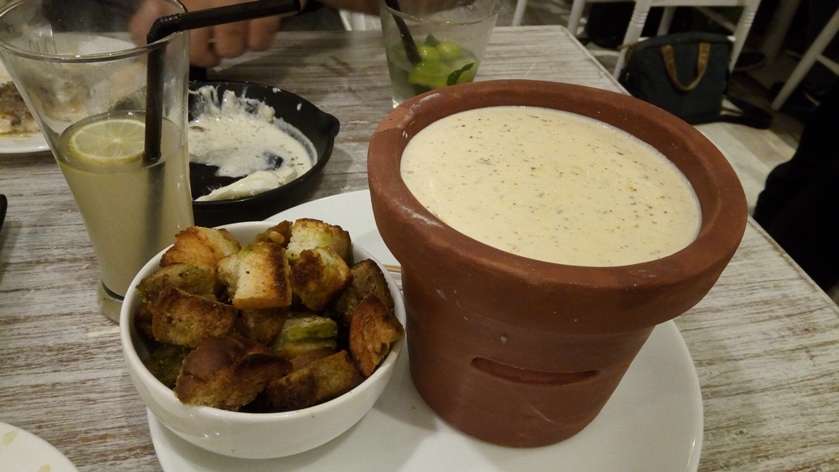 The Four Cheese Fondue is an indulgence that isn't too heavy. A 7/10 from us
If your idea of comfort food is unholy amounts of cheese, the Four Cheese Fondue (Rs 350) would be an ideal pick – it manages to be indulgent without sitting like a brick in the stomach. And in case, there's room for dessert, the Gud Churi Roti (Rs 125) that comes with a shiny jaggery glaze would make for a nice ending to the meal.
Where: Hotel Royal Garden, Ground Floor, Juhu Tara Road, Juhu
Call: 30151948
Cost: Rs 1300 for two (approx.)
Delhi-Gurgaon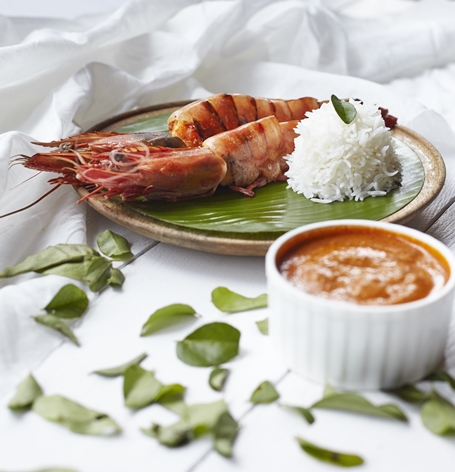 The Jumbo Prawn goes Parsi-style with spices and coconut milk
SodaBottleOpenerWala, in Delhi, may have many fans going gaga over their Parsi, Irani and classic Bombay-style fare and now, there's more. The new menu will widen your choices with daily specials that range from Dhaan Daar Patio (a staple in all Parsi homes), Sausage Par Eeda, which takes the Parsi concept of "adding eggs on everything" to sausages plus the fragrant, mildly sweet Jardalu Ma Gos (curry with mutton chunks and apricots). The new mains are a mix of vegetarian and meat-based dishes like the Squid and Prawn Patio prepared in a traditional sweet n' sour Parsi style onion-tomato masala; the famous Patra Ni Macchi, Berry Pulao (with mutton or veggies), Brinjal and Drumstick Kari in a traditional coconut-sesame-coriander-based curry as well as the Khattu Meethu Pumpkin, which is a sweet-and-sour gravy-based preparation made using one of the most ignored veggies in the country.
Where: SBOW Delhi and Gurgaon outlets
73, Khan Market, New Delhi
CyberHub, Shop no. 3, Near Building no. 8, DLF Cyber City, Phase II, Gurgaon
Call: 9810877701 (Delhi), 8527636633 (Gurgaon)
Cost: Rs 1200 for two (approx.)