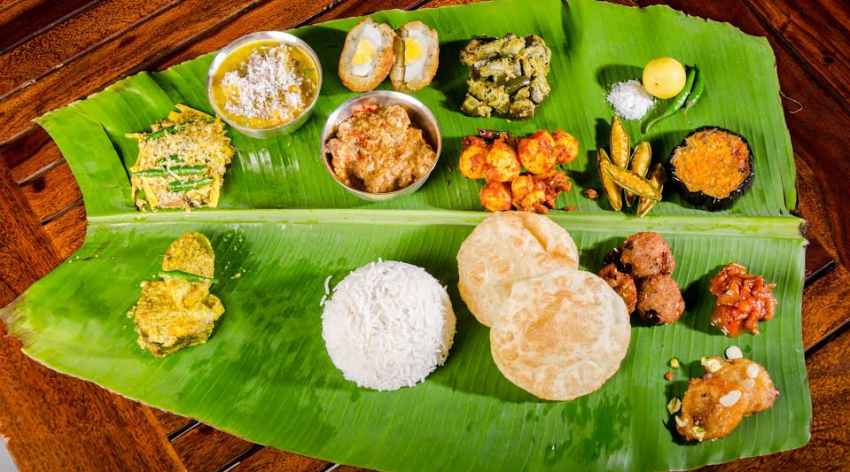 The non-vegetarian Kitchens of Kumartuli spread
Is Kolkata India's foodiest city? We don't know the answer to that, though there are enough and more delights there and Kolkatans sure are crazy and knowledgeable about their food, but what we do know is that the city's food, or Bengali cuisine, inspired more pop-ups in other cities, especially Mumbai. Now, it's not as if we do not see pop-ups that focus on food from other communities. Of late, there has been a surge in pop-ups dedicated Parsi, Bohri, and even Iyengar cuisine, but Bengali still rules the roost in Mumbai. While having too many Bengali food events is not a good idea, we especially like it when home chefs focus plunge deeper into the cuisine and unearth little known culinary traditions, or influences that Kolkata has assimilated over the years. And, two upcoming pop-ups are doing exactly that.
Home chef Priyadarshini Gupta's family hails from Kumartuli, one of Kolkata's oldest neighbourhoods and home to artisans whose hands sculpt the innumerable idols of Durga every year for the Durga Puja. Gupta's family were patrons of the arts, and, back in the year, they would throw a grand feast in honour of the goddess. "The food that will be served at the Kitchens of Kumartuli pop-up inspired by feasts that were thrown in the 'bonnedi baaris' (renowned homes) of Kolkata," says Shriyanka Hore, whose The Gourmet Food Co. (TGFC) is curating the event. The around 10-course meal, says Hore, features distinctive dishes such as the Bhoger Mangsho, which is mutton cooked in whole garam masala, milk, ghee and hing, along with traditional staples such as Chanaar Dalna (cottage cheese in rich gravy) and Begun Bhaja. "This is different from a bhog, of course. It was just the way to celebrate the onset of Durga Puja," says Hore. Gupta's pop-up will be held on September 25, and you'll find more details on tgfc.co.in.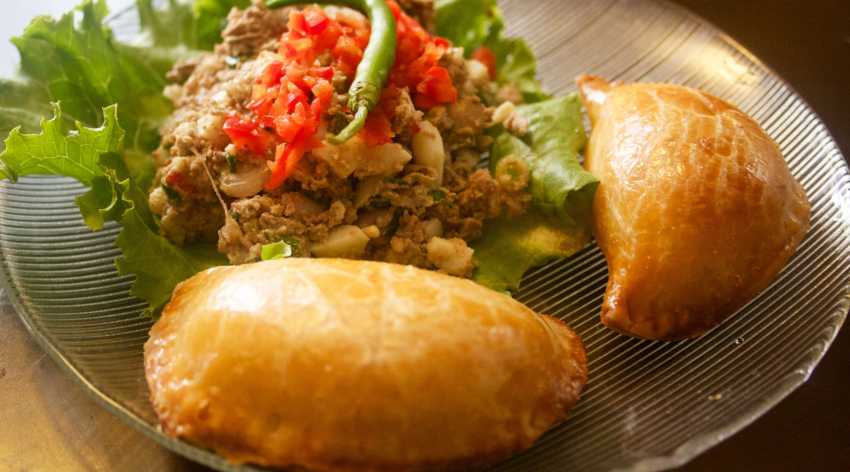 The baked sambosak was part of Dasgupta-Barve's Calcutta-Jewish food pop-up
Another event that focuses on an often overlooked aspect of Kolkata food is Pia Promina Dasgupta-Barve's  upcoming pop-up on Kolkata's Anglo-Indian food, which is part of a series of events that looks at the different cuisines of Kolkata."Many people have left their mark on the cuisine of Kolkata, and the Anglo-Indians were one of them. During the times of the British, they were employed with the Railways and the Port Trust, and they did eat well. Their food had Bengali, Raj and Portuguese influences, but it was always spicy," says the food researcher and baker, whose family owns the highly regarded Kewpie's restaurant in Kolkata. The Anglo-Indians of Kolkata, says Dasgupta-Barve, loved their Shepherd's pie, jhalfarezi, sausage curry and vindaloo ("very different from regular vindaloo"), and some of these dishes will be on the menu of her pop-up that will be curated by food discovery platform Authenticook on October 1. Details will be soon up on authenticook.com.