If you are familiar with 8PM whisky, you'll know a bit about Radico Khaitan. The company, one of India's oldest and largest liquor manufacturers, also produces vodka, rum and brandy. But all of that is not pertinent here. What is important at this point in time, however, is they have recently launched a single malt whisky. And, it's called Rampur.
The whisky takes its name from the company's 73-year-old distillery, and from the former princely state that has been associated with fabulous food. Signature dishes from Rampur's royal kitchens included doodhiya biryani, its korma, and the dal khichada, which featured almonds and pistachios.
Radico Khaitan's first ever leap into the single malt whisky arena has been rated pretty highly by whisky aficionados across the world. According to the website whiskycast.com, "the taste has a good balance with a slow buildup of clove, cardamom, and cinnamon spices…" The creamy mouthfeel, says the reviewer, leads "into the long, smooth finish with lingering spices, and a slight dryness."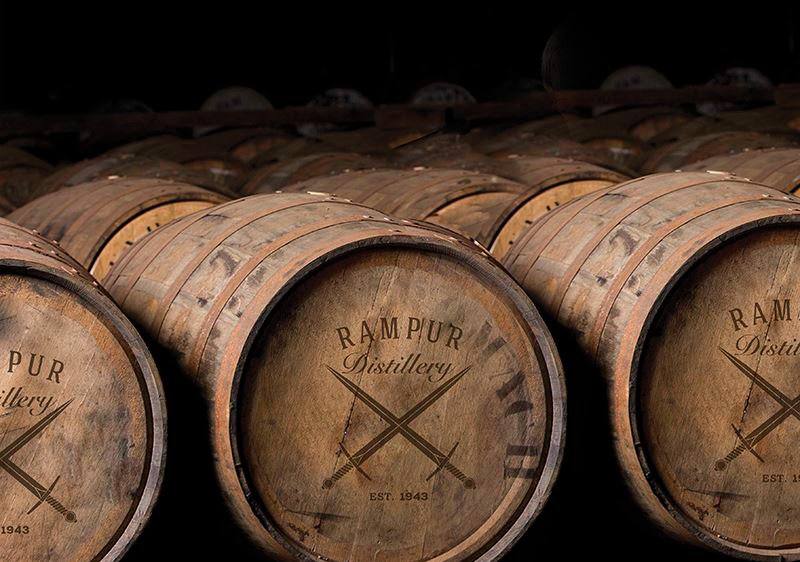 Photographs courtesy: rampursinglemalt.com
With Rampur, Radico Khaitan is following in the footsteps of Amrut and Paul John whiskies. Both these drams have, over the last decade or so, put India on the global whisky map with their different whiskies. Both the Bengaluru-based Amrut and the Goa-headquartered Paul John have won high praise from whisky guru Jim Murray. And, like with both these whiskies, Rampur, too, won't carry an age-statement.
"We are not making any age claim on the product though it is matured for a very long time in harsh Indian weather conditions.  We feel age is just a number and should not cloud the consumer opinion," said Sanjeev Banga, president, International Business at Radico Khaitan, in an interview to spritz.in. From the looks to it, Radico Khaitan is at present focused on the global market, but, sooner rather than later, it ought to be available in the country, too.