The Creole spiced Bombay Duck burger at the annual burger festival at Woodside Inn, Mumbai
It's raining festivals and it's easy to be tempted to stay indoors to get a taste of some of the best Indian and international cuisines. Some of the best known American exports – burgers and hot dogs – make their way to Indian restaurants all this month and a new home delivery service nudges the ever curious gourmand to go local.
Beer and burger festival, Mumbai
Both outlets of Woodside Inn in Mumbai host a beer and burger festival until, but with a Roman twist. The menu includes the Rustic Buratta Burger, which celebrates the Roman love affair with cheese, the Creole Spiced Bombay Duck Burger, which uses local produce and even a vegan option in the Pulled Jackfruit burger. For the more adventurous palate, there's the Espresso Rubbed Tenderloin Burger, packed with succulent tenderloin, seasoned with root beer and topped with bacon crisps. The beer raises a toast to Roma too with brews such as Ale Caesar, a burnt copper beer.
When: Until August 15th, 11.30 am-1 am
Where: Woodside Inn, Colaba and Andheri
Phone: 022 26328963 (Andheri) and 022 22025525 ( Colaba)
 Hot dog festival, Delhi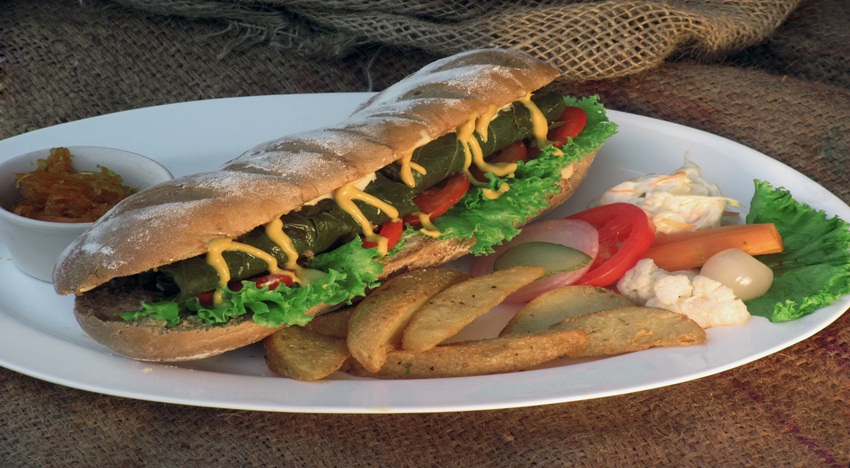 Vine leaf and soya dog at the annual burger fest at the All American Diner at IHC, New Delhi
As Americans celebrate the National Hot Dog month all through July, the Annual Hot Dog Festival at the All American Diner at India Habitat Centre hosts its 13th Hot Dog Festival. On the menu are standard hot dogs such as the Polish Boy and Smoked Cheese Dog as well as gourmet versions such as Pesto Parmesan Hot Dog, Blackened Cottage Cheese Dog, Vine Leaf and Soya Dog.
When: Until August 31, 11 am – 12 am (Mondays to Saturdays)
Where: All American Diner, India Habitat Centre
Phone: 011 43663162 / 011 43663333
Thali home delivery, Kolkata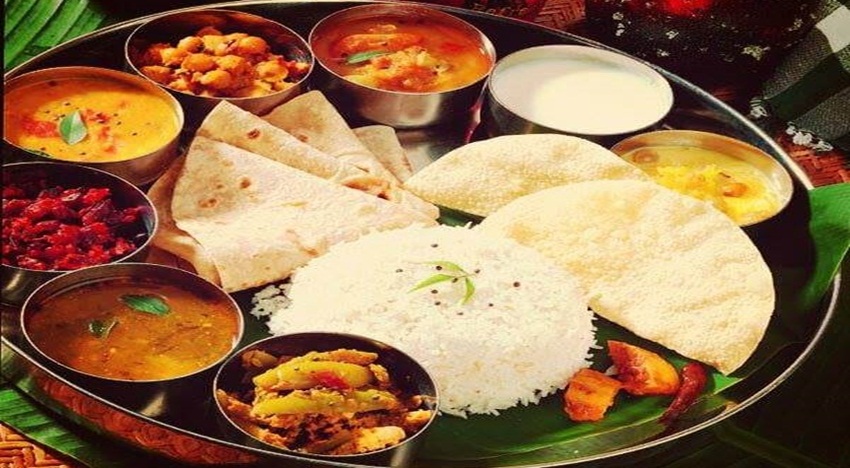 Dial Jab We Ate for home cooked thalis delivered to your doorstep well past the witching hour
Late night adda and no one to cook dinner? Jab We Ate is just what Bengali foodies need. The new home delivery service in Kolkata delivers home cooked thalis well after midnight. Jab We Take's menu includes the best of both Indian and international cuisines. Besides Aamar Baadir Ranna, which is a Bengali thali, there's Manji Maao Ji Haath Ji Roti, which is a Sindhi thali and Maaro Desh Ko Khano, a Rajasthani thali and even a Jain thali. There are two international favourites on the menu – Italian and Chinese, with plans to include Mexican and Thai meals soon. All orders are only taken on the phone as of now. The only glitch? It's an all-vegetarian menu.
Where: www.jabweate.com
Phone: 987-433-9931