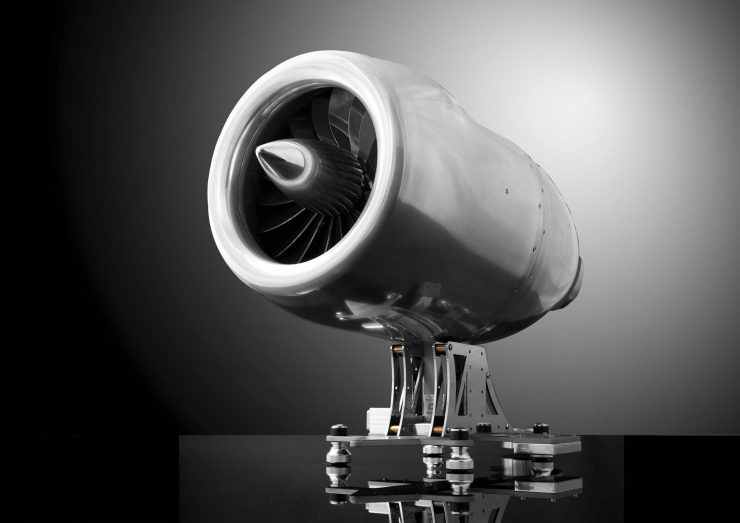 The Aviatore Veloce Turbojet is made from aircraft grade aluminium. Photographs via Super Veloce
You are into coffee the way other people are into whisky, or shoes, or wine. You read up obsessively about it, and are an authority on the kinds of coffee available across the world, and are particular as hell about the way your coffee should be brewed. You are also looking for a coffee machine that can not just speak of your obsession with the beverage, but also a lot more about yourself, especially about your eclectic taste in things. Nothing has so far impressed you enough, though. Well, this one just might.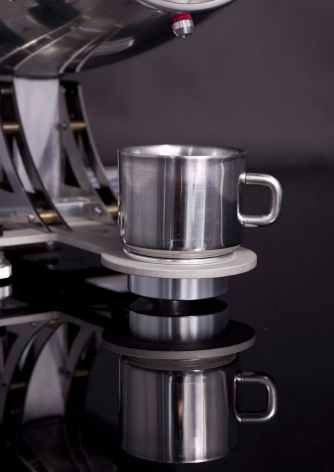 At 28 kg, the Turbojet Coffee Machine is not exactly portable
Meet the Aviatore Veloce Turbojet Coffee Machine. Super Veloce, helmed by Paolo Mastrogiuseppe and headquartered in South Africa, is into functional, mechanical pieces of art, and it has, among others, made some pretty cool stuff such as Formula One engine-inspired espresso maker. Their Turbojet coffee machine, inspired by a jet engine, too, is mind-glowingly impressive. The limited edition coffee machine — just 100 will be built – is made of aviation grade aluminium, stainless steel and aluminium bronze. The coffee machine — it can also make tea — has a high pressure brewing system. But even though looks like an intimidatingly complicated piece of kit, making coffee or tea is quite simple, and not too different from other espresso machines (no, this one doesn't use capsules. Only ground beans, or tea leaves). What is different, though, is its weight. The Turbojet coffee machine weighs about 28kg, which, of course, means that it is, well, not exactly portable. But, on the other hand, have you seen any coffee machine that looks this jaw-droppingly gorgeous? Head to superveloce.co for more information, and keep your credit cards on stand-by, because this one's not going to be cheap.