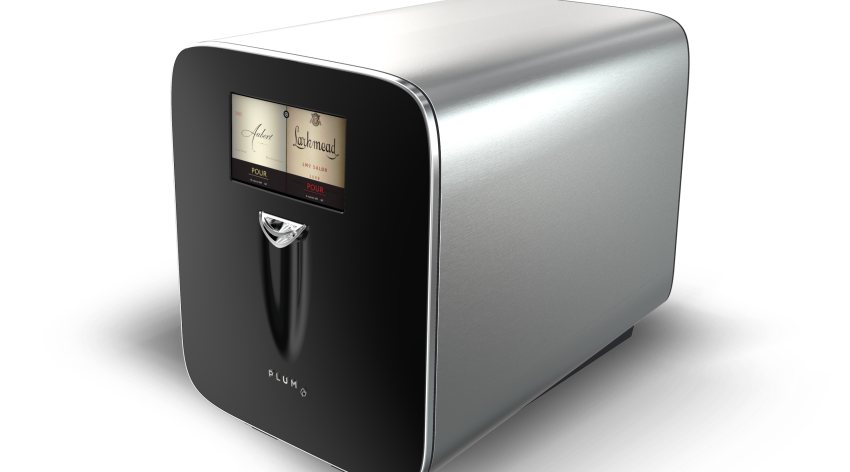 The Plum dispenses wine by the glass, and can preserve a bottle for 90 days.
A glass of wine at the end of a long hard day can work wonders, especially with some nice music on. But, the problem with wine is that having just a glass and then putting the rest of the bottle back is never a good idea. Wine oxidises and turns undrinkable. Enter Plum. The Plum is the world's first gizmo that enables you to have wine by the glass, without worrying about the rest of the wine in the bottle. What does Plum do? The Plum, which is powered by a quad core 1.2 GHz processor and which can accommodate up to two bottles at a time, first begins by chilling the selected bottle to its ideal serving temperature. (And the fancy-looking device that features a touchscreen can handle any 750ml bottle, as well as both natural and artificial corks and metal screw caps).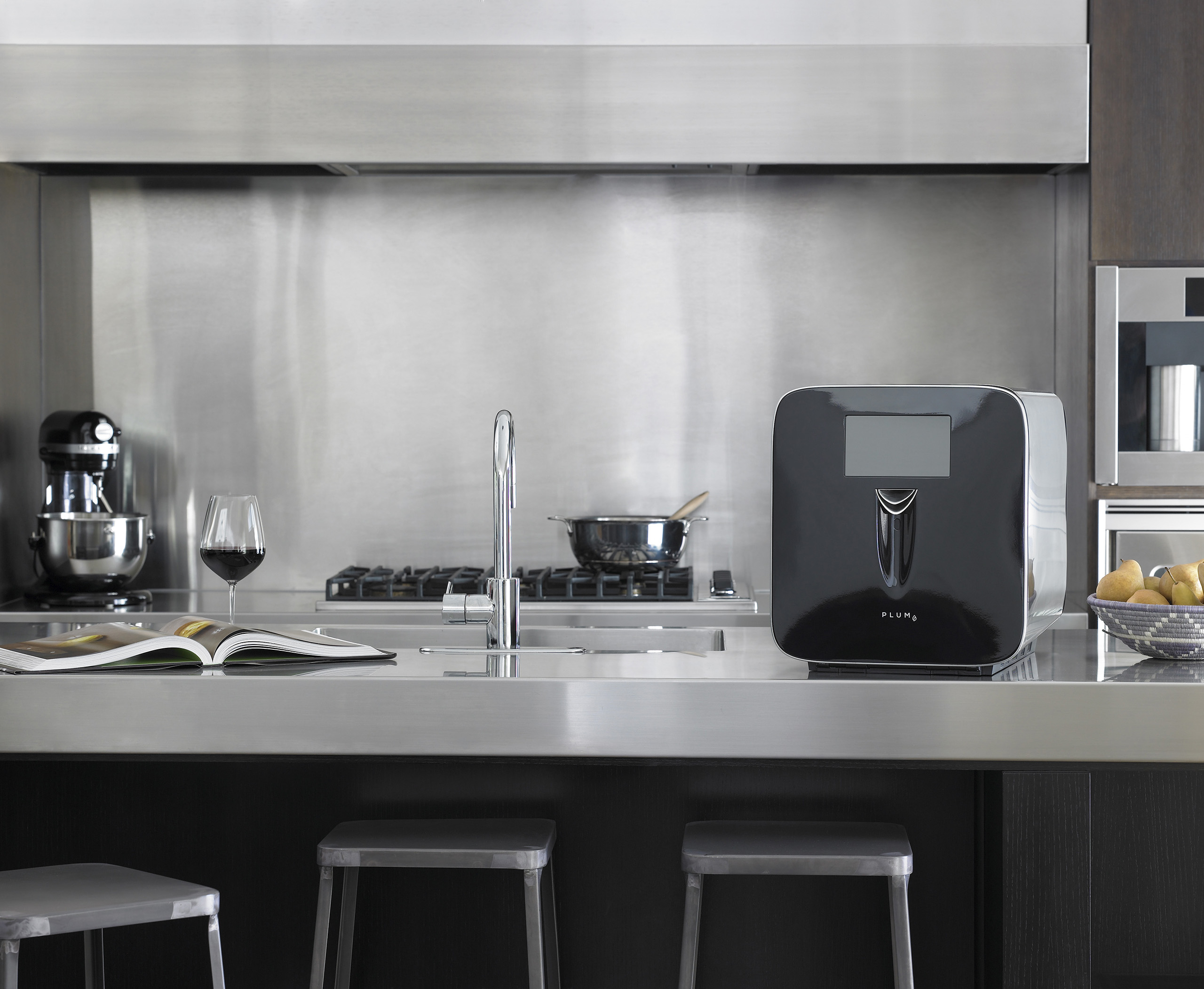 Powered by a 64-bit processor and connected the internet,
the Plum looks as fancy as the things it does
Post that, its motorised system punctures the foil and pressurises the bottle with argon gas. Out comes a glass of wine through the Plum's spout, the gas stops flowing and the rest of the bottle is sealed, to be used for another time. According to the company, the device preserves your wine for 90 days, and the argon canister that it ships with is good for around 200 bottles.
WATCH: How the Plum goes about its business
The Plum doesn't just preserve wine, it does it in style. Since it is connected to the internet and equipped with cameras, the Plum can do a quick check on the wine that it's been asked to serve and both identify the varietal etc, and arrive an ideal serving temperature. Since it has an automatic cleaning system, you don't have to worry about cleaning the Plum — it will notify you when it's time. The Plum costs a pretty pile, around $1500 (Rs 1 lakh approx.), but if you are oenophile you'd think it's probably worth it. Head to plum.wine for more info.