The festive season is just around the corner and we've got the scoop on all the merrymaking and eating to look forward to in December in your city.
Mumbai
Oye Punjabi Kitchen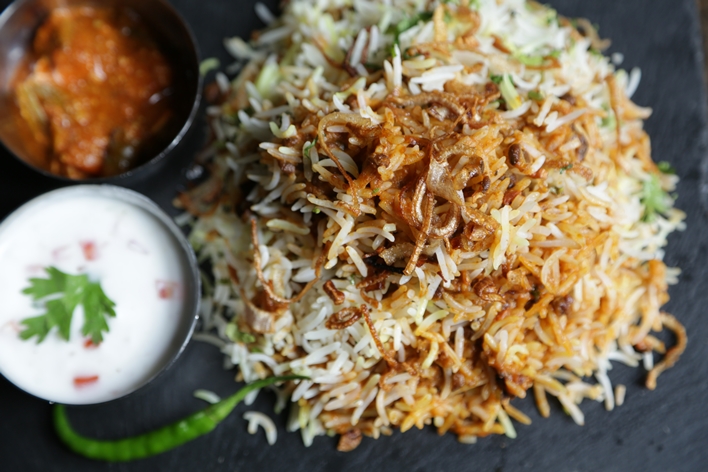 Dal Makhani biryani by Oye Punjabi Kitchen, Khar
Biryani lovers in the suburbs can now get their favourite biryani from Oye Punjabi Kitchen home delivered. The take-out only Khar joint has introduced a new range of specials as part of their Biryani Festival menu that will be available all month long. Options include a scrumptious variety of fragrant biryanis like Dal Makhani Biryanki and Patiala Arvi Biryani for the vegetarians, while meat lovers can gorge on the Chicken Hyderabadi Biryani, Chicken Moghlai Biryani, Mutton Seekh Kebab Biryani, Oye Panjabi Pataka Biryani and the seafood-loaded Samudra di Biryani. Mahim, Juhu, BKC residents can order via Swiggy and Scootsy while those in Bandra, Khar and Santacruz can get their fix via Swiggy, Scootsy, Zomato or ring up their kitchen.
Where: 1st Floor, Khan Manzil, Khar
When: December 1 to December 30, 11:30am to 3:30pm, 7pm to 12am
Call: 022 33126887 (or via Swiggy, Scootsy, Zomato, depending on area)
Flavour Diaries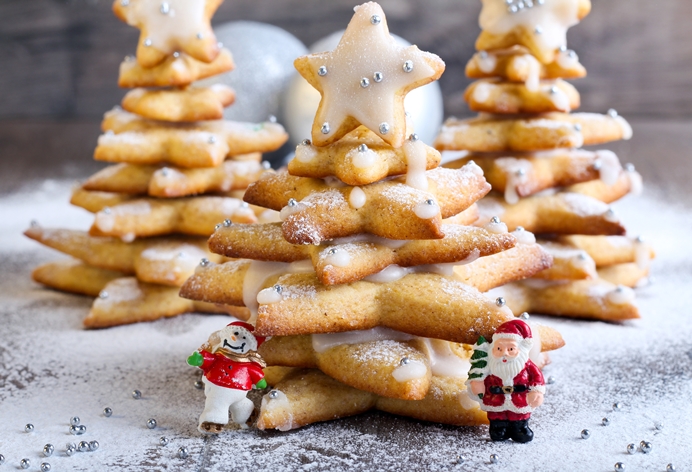 Christmas Baking – Gingerbread Cookies at Flavour Diaries by chef Anjali Pathak
Get started with the festivities as Chef Anjali Pathak of Flavour Diaries culinary studio hosts Christmas special baking classes through December. Her Xmas Baking Class will teach participants to make classic Christmas goodies like Christmas Mince Pies, Gingerbread Cookies, and Mulled Wine. Not one to leave kids out, the chef has curated a special class for child prodigies (aged between 6 and 14 years), and will teach them to create scrumptious delights like Gingerbread Cookie starts plus basics on how to add finishing touches to a glass of Cinnamon Hot Chocolate. At the end of the sessions, participants will get a chance to relax in the cooking studio's lounge and sample their creations and take whatever's left at home to give away as gifts or snack at leisure.
Where: 3rd floor, Rohan Plaza, 5th Road, Off S.V. Road, Khar (W)
Classes for adults: December 2, 11am to 1pm
December 18, December 22, 3pm to 5pm
Classes for kids: December 10, 3pm to 5pm
December 17, 11am to 1pm
December 21, 3pm to 5pm.
Cost: Rs 2800 for adults, Rs. 2300 for kids (cost includes all ingredients required during the class).
Call: 98201 43404
Gurgaon
Vivanta by Taj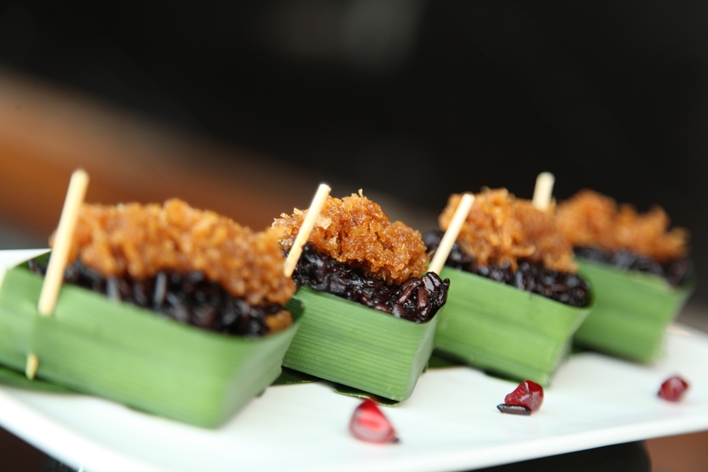 Khao Neaw Dam Sai Maprao Waan (black sticky rice with grated sweetened cococnut) at Thai Pavilion
Thai Pavilion at Vivanta by Taj, Gurgaon is hosting a special Thai food festival, starting tomorrow. The spread will cover traditional as well as popular street food delights specially curated by Chef Prajuab Shoosridam. Gorge on sumptuous veg and non-veg deliciacies including the Talay Pan Takrai (barbecued seafood quenelles on lemongrass sticks), Hor Mok Pla (steamed fish in young coconut shell) as well as light, luscious desserts like Krok (crispy rice pudding) and Khao Neaw Dam Sai Maprao Waan (black sticky rice with grated sweetened coconut).
Where: Thai Pavilion, Vivanta by Taj, Gurgaon, NCR
When: December 2 to 12, 12:30 to 3pm, 7pm to 11:30pm
Call: 0124 667 1234
Cost: À la carte