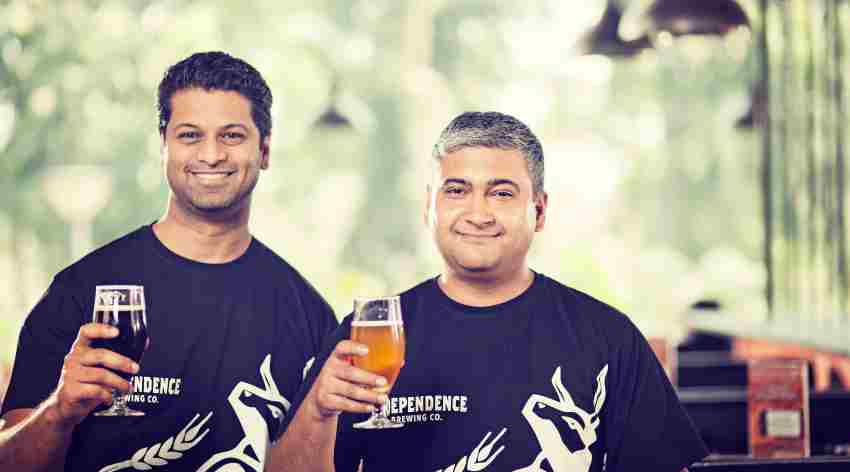 Shailendra Bist (right) and Avnish Velanki, co-founders of
Pune-based Independence Brewing Company
Next Tuesday (October 4) marks the second anniversary of Pune-based Independence Brewing Company. And its co-founders, Shailendra Bist and Avnish Velanki, are celebrating the milestone by opening their first taproom in Mumbai. The Mumbai outpost of Independence Brewing will be located in Andheri and will serve over seven beers, says Bist. "We've got the Hoppy Blonde, which is a nice, easy-drinking ale; Method to Madness, our IPA that has a niche following and Nitro Best Bitter, and our hefeweizen and saison, of course," says Bist, who picked up home brewing while working in the United States and set up shop in Pune along with Velanki in 2012. The Mumbai taproom will be a 100-seater, and will be "free of all pretence", says Bist. "It will, first and foremost serve great beer."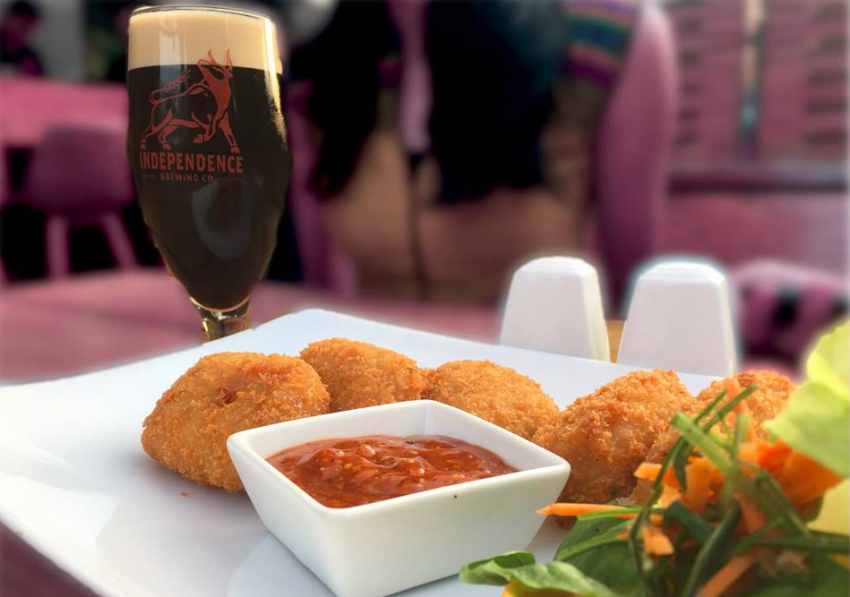 IBC's Smoked ham and mozzarella croquettes and Ixcacao stout. Photo via IBC Facebook page
Andheri, the congested Mumbai suburb, already has two brewpubs (Brewbot and Pump Room) and a taproom (Doolally), but Bist thinks that Mumbai is starting to acquire a pretty unquenchable interest in craft beer. "People are tired of the usual pubs, with the same hackneyed themes where you get regular beer. The appeal of fresh beer — brewed just the day before — is pretty strong," says Bist, who expects to sell about 4,000 litres in the first three months in Mumbai. "We will of course be helped by the fact that we are opening 'in season'. August and September are generally slow months for the business." The food menu will mostly be pub eats, and will range from Korean-inspired snacks to Indian favourites.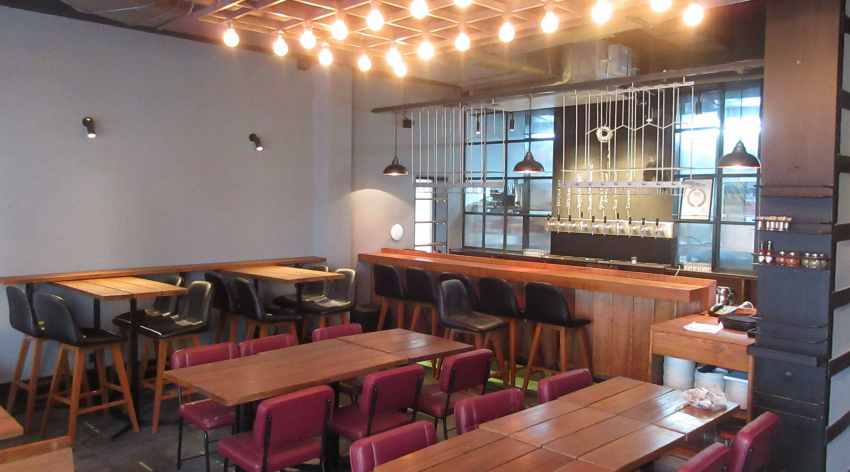 IBC's Mumbai outpost will be a 100-seater establishment
Independence Brewing's Mumbai launch follows hot on the heels of Doolally opening its third taproom in the city — at Kemps Corner. The other microbreweries that are looking to enter the city include Bangalore's Windmills Craftworks and Toit and Pune's Efingut Brewerkz. Toit is expected to open its taproom at Todi Mills by the end of this year.
The details
Independence Brewing Company, Boolani Industrial Estate,
opposite Citi Mall, New Link Road, Andheri (West)