Yes, cheese is part of the good food diet for the heart too. Photograph by Elliot Moore/Flickr
The biggest cause for concern in an Indian diet is the high carbohydrate content, according to Dr BC Kalmath, intraventional cardiologist at Bombay Hospital. "Indians eat 85 per cent carbohydrates," says Dr Kalmath, "And this is not only bad for the heart but also leads to ailments such as diabetes."
Heart disease is the leading cause for deaths world over according to the World Health Organisation, which estimates that 17 million people die annually from CVDs (Cardio Vascular Disease). WHO has rolled out a new initiative called Global Hearts in 12 countries, where CVD is the biggest killer, including India to bring down the mortality rate caused by heart ailments. "One of the most important elements of your diet should be high fibre. This can be achieved by adding legumes to your diet. Also make sure the diet is low calorie and there is no trans fat, which means no fried food," adds Dr Kalmath. The good news is that the healthy diet includes cheese (yay!)
Here are some of the foods that Dr Kalmath recommends you include in your daily diet to ensure that you keep your ticker healthy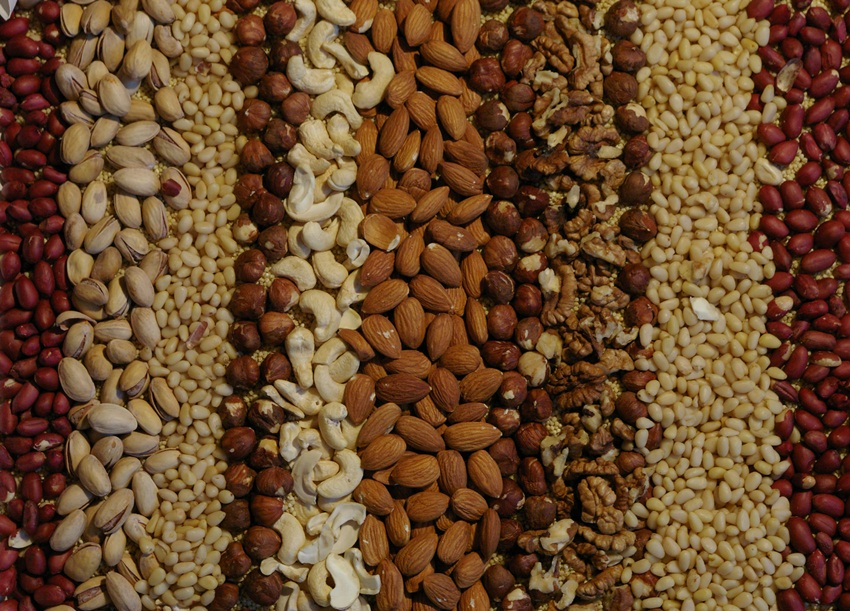 Nuts include Omega 3 fatty acids which improve cardiovascular health. Photograph by Mariya Chorna/Flickr
1 fistful of nuts and dried fruit such as almonds, walnuts and apricots include antioxidants and important calcium, magnesium and selenium that are good for your heart.
2 fistfuls of legumes add pure protein with no fat, minerals, antioxidants and negligible amount of carbs into your diet. Legumes in the form of sprouts is fantastic for your diet.
25-30 percent of proteins via foods such as dals and egg
Milk is good for the heart.
Your diet should include 10 per cent of dairy including food such as cheese.