Poutine was created in Quebec in the early 1950s.
Over the last month or so, restaurateur Ashish Sajnani, who heads OPA Catering and Events and is also behind Bombay Food Truck, has been paying special attention to Mumbai's colleges. No, he isn't looking to acquire another degree. Instead, Sajnani is test-marketing his poutine to students. Going by the chatter on social media, PoutineWalla is attracting a fair bit of attention. That's not surprising at all, since poutine is such a wonderful thing. The classical poutine, which was first made in Canada, in Quebec, is essentially fries, brown gravy and cheese curds, and apparently, it started to gain notice around the 1950 in Canada. So, yes, fries and cheese and brown gravy is a spectacular mix, and it is no wonder that poutine is such a popular dish across Canada and the US.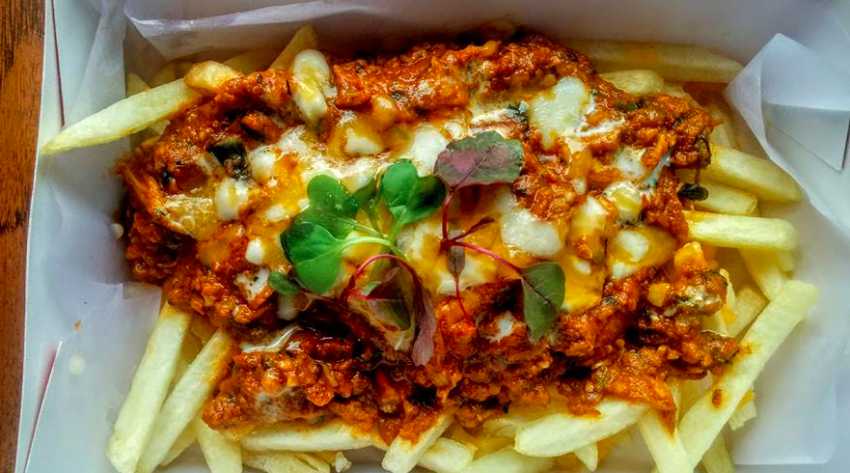 Butter Chicken Poutine by PoutineWalla via Facebook
Sajnani's PoutineWalla has given an Indian twist to the French-Canadian dish, and so you have Pav Bhaji Poutine and Butter Chicken Poutine, among others. We haven't tasted stuff from the PoutineWalla yet, but, according to new reports, he is keen on opening the first outpost of PoutineWalla, in Bandra, in a couple of months. Which, for people who always want fries to go with anything, is fantastic news. And it will be even better if Sajnani can get bacon into the pic with poutine.