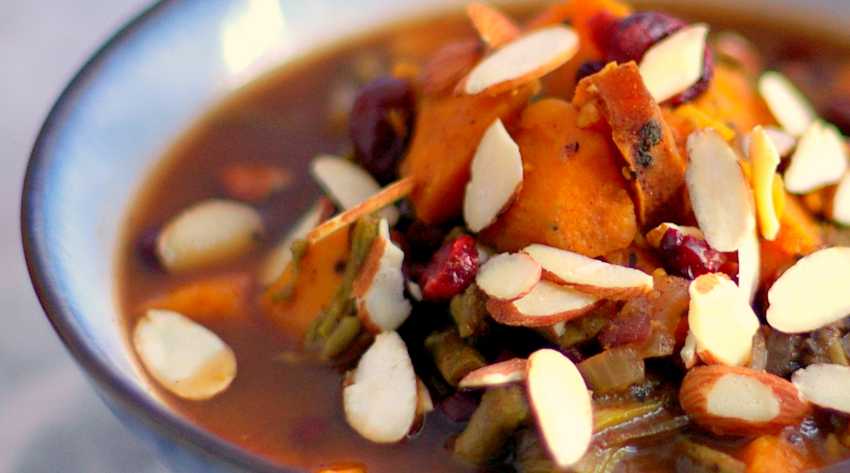 Sweet potato and almond stew. Miriam/Flickr
I've always been a sucker for peasant food. And few things say peasant to me more than smouldering cauldrons of broth-bearing critters bobbing about alongside a medley of herbs, roots and other vegetables.  I'd bet there's no country that doesn't have its own version of stew, and there's no end to favourites that I'd put on my list. Among them would inevitably feature Kerala's famed Ishtoo, the verdant state's subtly spiced, karipatta-fragrant coconut milk broth rife with potatoes, carrots and beans, and often featuring chicken or mutton. The act of devouring appams—or iddyappams, the rice flour pancake's spaghetti-esque version—hand-doused in the ivory gravy can easily find carnal description.
I'm equally enthusiastic about Bouillabaisse, southern France's simply prepared and exquisitely delicious pottage starring an array of fish, shellfish and vegetables in a richly flavoured broth redolent of the sea. The soupy stew is traditionally served with toasted bread, garlic aioli and grated cheese. The American south has its own version of fruits de mer swimming about an okra-thickened broth in the company of smoked Andouille sausage, celery, bell peppers and onion.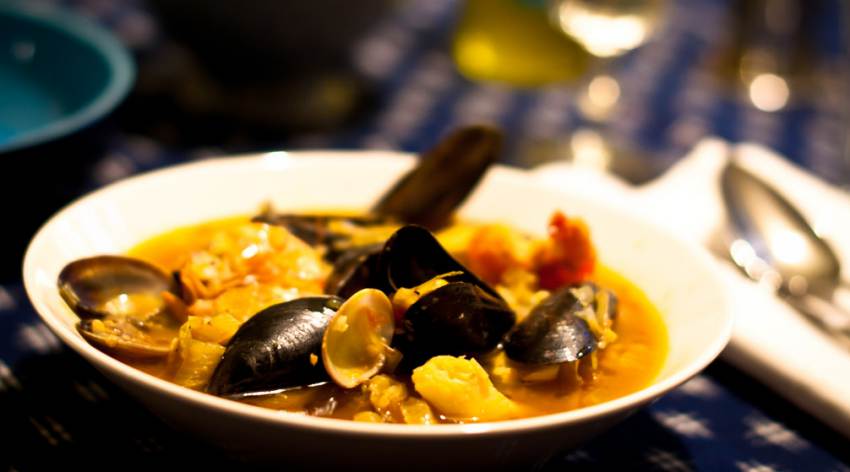 Bouillabaisse from France is a delicious pottage starring fish,
shellfish and veggies. Stijn Nieuwendijk/Flickr
New York was where I tasted my first Brazilan Feijoada, which differs from the Portuguese original by the carnival of meats and meaty parts that abound it. This heavy stew features a black bean-based broth heavily populated with beef chunks; pork parts, including ribs, ears and feet; bacon; sausage and beef tongue. Vegetables may find their way to the soiree, which guarantees food coma as the aftermath.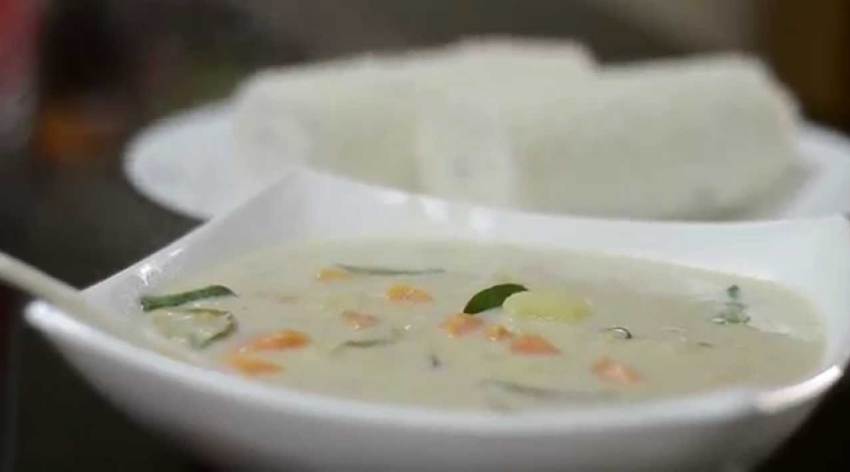 Who can say no to Kerala's 'ishtoo'? Photograph by Netfly Kitchen
A stew that I love to make, and which I'm often called upon by friends to repeat, is predicated on an Irish stew, but wanders off a bit. The recipe I use eschews the mutton that the emerald isle's version calls for. I use cubes of beef instead, whose toothsomeness is heightened by the smokiness of bacon and the tannic edge of red wine. I've found it's a great way to get carnivores to eat their vegetables.