Wow! Momos has 25 different varieties on its menu
As the crow flies, Delhi is pretty far from Tibet, but the city loves its momos. It loves them sprinkled with chaat masala, eats them with, among other things, dips them in a variety of sauces. What's more, not too long ago, it even held India's first momo fest. There are, of course, numerous eateries that serve momos in Delhi, but the ones listed here always serve standout stuff.
Yo Tibet, Safdarjung Enclave
Yo Tibet is possibly the buzziest place in the hamlet of Humayunpur, a huge favourite for young people from the North East. And, if you are ever around the area, chances are you'll see their delivery boys whizzing about on scooters. The tiny eatery enjoys a large and loyal following, thanks to its lip-smacking Tibetan and Bhutanese dishes (their Chinese is average, though) and pocket-friendly prices. Apart from thukpas and aema datchi, they have a mean quartet of chicken, mutton, buff and pork momos, both fried and steamed. They also make the best chilli sauce in town.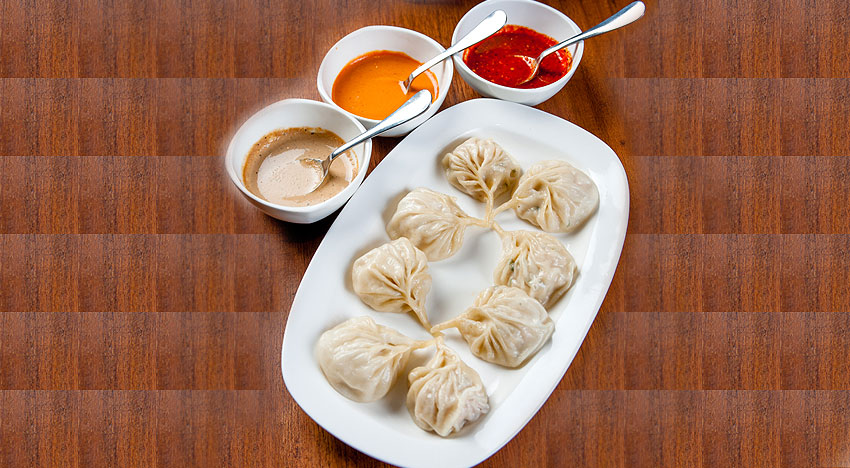 The upmarket Yeti's momos are meaty and juicy
Yeti (Hauz Khas Village and GK-II)
While momos are mostly street food, Yeti serves a decidedly upmarket version. Their Himalayan Kitchen offers fare from Nepal, Sikkim and Bhutan in a space that resounds with soothing Buddhist chants and music, and which is decorated with prayer flags and objet d'art from the mountains. The momos here are meaty and juicy, and we particularly recommend the mutton momos. A plate of it goes a long way.
China Point and others, Yashwant Place Market
This area was Delhi's first momo collective, so to speak, and remains the largest. Dozens of vendors ply their wares in an open air stone-flagged square with an intaglio of benches; it is here servers from each establishment come to beguile you with their menus. In case you want to shop, or just gawk, next door is the seedily eccentric Yashwant Place Market, with rows of stores devoted to supplying fur and leather products to a largely Russian clientele. Apropos to nothing, the market also has a decent wine and beer shop and the staff at the restaurants are obliging with plastic glasses and cold drinks. While there is a plethora of places to choose from, fan favourites include Chimney Sizzlers and China Point.
Nagaland's Kitchen, Dilli Haat
In Dilli Haat, where nearly every state in the country has a representative restaurant, momos are ubiquitous, simmering away in every establishment. Our pick, though, is Nagaland's Kitchen, which boasts a fiery red sauce, tempered by fruit beer, and of course, the momos. Large and bursting with the mince of your choice, these are best had with a piping hot clear soup, all of which you can shovel down irrespective of what the weather is like.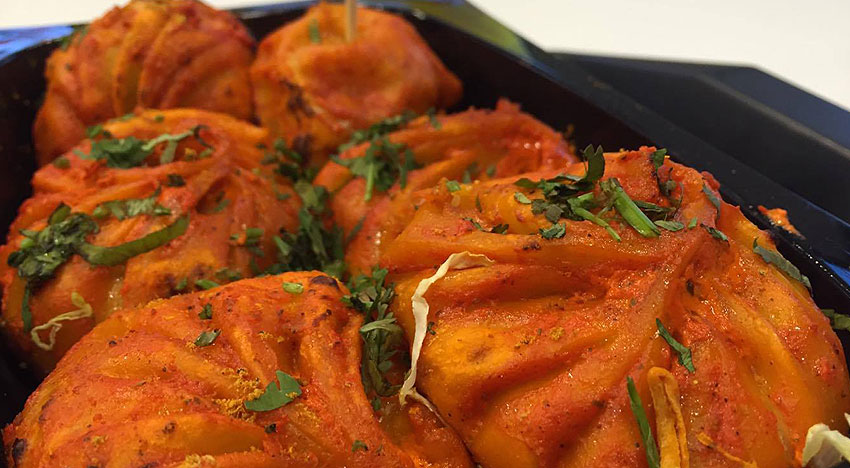 QDs stuffs momos into clay ovens
QDs Restaurant, Kingsway Camp
Delhi lovers her tandoors and QDs, near Delhi University, decided to capitalise on this by stuffing momos into clay ovens. Though the radioactive-red thick-skinned momos have now appeared all over the city, it all started with QDs. And, while it has other outlets, nothing beats sitting down at the original and chowing down a plate, and following it up with their excellent chilli garlic noodles.
Giri Momos, Pitampura
If its menu is anything to go by, Giri's gets the meaning of the axiom "variety is the spice of life". The eatery offers a slew of variants of the dumpling, ranging from tandoori to Afghani (dipped in yoghurt) to Manchurian (stuffed with guess what?) to cheese. It takes several visits here to decide your favourite. We're sure you wouldn't mind.
Wow! Momos
Wow! is relatively new to Delhi, but it has been around in Kolkata for quite some time. The chain offers momos 25 different ways, from momo au gratin to momo burgers to their coup de grace, chocolate momos for dessert. With a steadily increasing restaurant count, it looks set to become the McMomos of our time.