It's the brew most of Chennai wakes up to and it's what fires up the city. Filter coffee and Chennai are almost inseparable. Melbourne and New York might boast of the most number of coffee snobs, and Chennai has them too but they seldom discuss Espressos or Flat whites. The discussion usually centres around coffee powder, chicory and brewing techniques. It's the one thing that both brings people together and also the one thing that always triggers passionate arguments. Especially when you ask the quintessential Chennai coffee snob where to go for the best tumbler of filter coffee. Here are some of the responses you are likely to hear: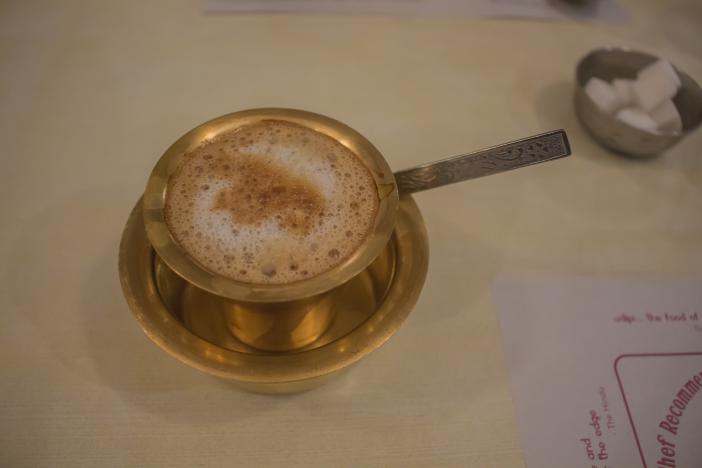 Photographs by Rakesh Reddy
Mathsya: One of the flag bearers of the Udupi 'hotels' in Chennai along with Dasaprakash and Woodlands, Mathsya serves crispy masala dosas, deep-fried Mangalore bondas and kadubus, unique tumbler-shaped idlis. But all this wouldn't have worked without the perfect cup of filter coffee. Mathsya has been sourcing its Arabica beans from a single estate in Chikmagalur for over thirty years, and that has made a significant difference.
Saravana Bhavan on RK Salai: Marina Beach usually teems with 'walkers' and fitness fanatics even before sunrise. A lot of these people make a customary stop down the road at this Saravana Bhavan that also rolls up its shutters before sunrise. Chennai wakes up earlier than most metros, but there are few places even in Chennai that serve invigorating coffee this early. Which is why it's not unusual to find the occasional late night party animal rub shoulders with the early risers at Marina.
New Woodlands, Mylapore: Chennai's Udupi restaurants have always set high standards with their brew. Woodlands might not serve their coffee in a tumbler and 'davara', but that doesn't take away from its outstanding flavour. It's largely due to their secret recipe – I've tried (without success) probing them about their coffee powder source, and the right blend of chicory.
Madras Coffee House: You don't need to make the trek anymore in Chennai for the perfect brew. This relatively new start-up has taken great filter coffee to almost every conceivable Chennai hangout. Large malls, food courts at IT hubs and even a cleverly positioned kiosk at the Chennai domestic airport – outside the Arrivals gate. Filter coffee in a paper cup never tasted this good.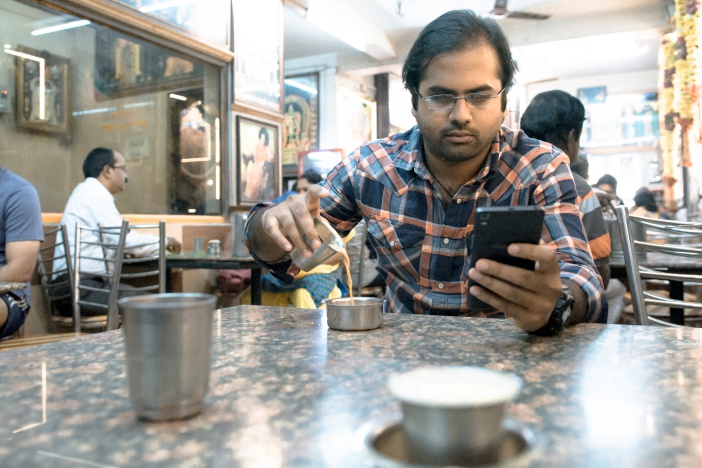 Mylai Karpagambal Mess also serves delish spinach vadais
Mylai Karpagambal Mess: Most roads that lead to good filter coffee usually end in Mylapore. Just across the street from the iconic Mylapore Kapaleeshwar temple is this legendary eatery that serves delish keerai (spinach) vadais and sinful badam halwa. But it's their coffee that has kept regulars coming back for decades.
Southern Spice, Taj Coromandel: The coffee 'pulling' drill has always worked with my international guests. The restaurant has trained its wait staff to add a touch of drama before serving every single tumbler of coffee. But aside from the theatrics and the silver service, the restaurant gets its filter coffee dead right with fresh full cream milk and the perfect 'decoction'
Sangeetha's at RA Puram: Chennai's coffee snobs are an unforgiving lot. It's not enough for an establishment to serve good coffee — consistency is the key. That's a given at Sangeetha's where a regular list of coffee addicts constantly put their coffee under the microscope. The drive-in service has unfortunately been discontinued but that hasn't kept the regulars away.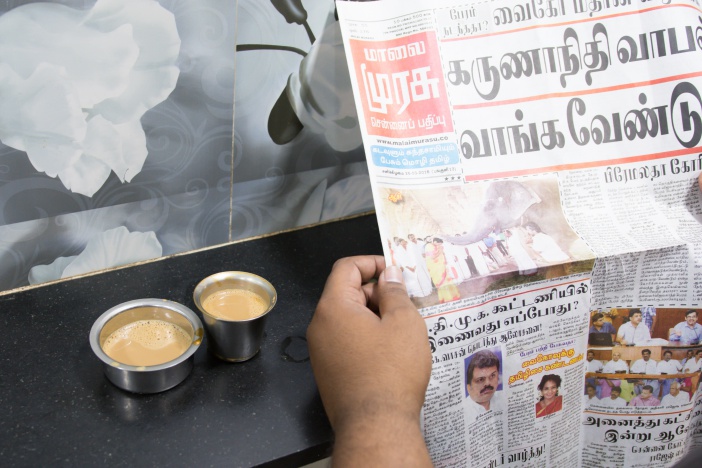 Mami serves Vivekananda Coffee, among Chennai's finest independent filter coffee labels
Mami Mess: Not as well-known, or easy to find as Karpagambal Mess, this tiny eatery is located in the maze that make up Mylapore's grid of streets. There's no seating here and it's self-service, but the coffee is well worth all the trouble. Mami Mess serves Vivekananda coffee (no secret recipe here), one of the city's finest independent filter coffee labels.