Masque opens in Laxmi Mills Compound in Mahalaxmi Photograph via Masque
Next week, the bustling mill area of Mumbai will gain another new restaurant. Masque, a fine dine restaurant will introduce a concept called "botanical bistronomy," which will explore a range of produce that is not seen often on restaurant menus. According to its founders Aditi Dugar, who set up Sage & Saffron, the bespoke catering service, and chef Prateek Sadhu, who has worked at restaurants such as Noma in Copenhagen, the restaurant "will feature new dishes on a weekly basis, and a full overhaul at the start of every season."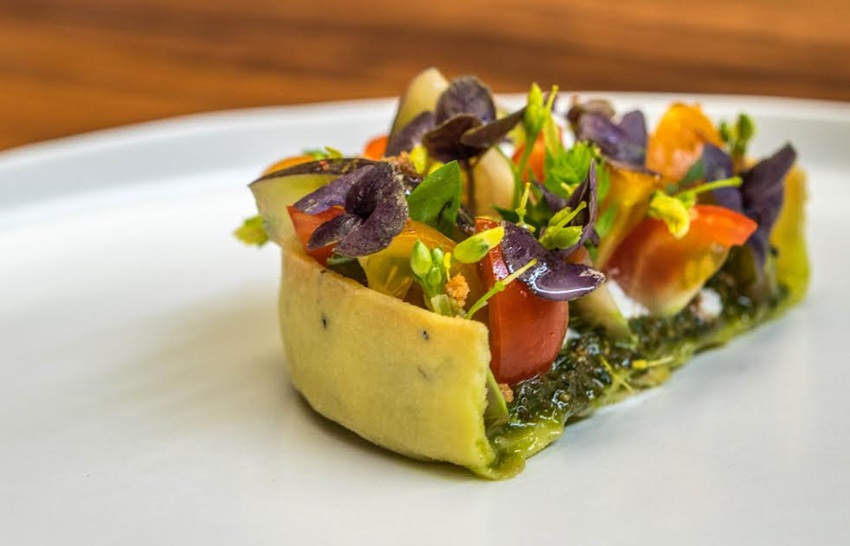 Heirloom tomato tart Photograph via Masque
On Masque's first menu, are three, six and 10-course meals, which will include dishes such as Fiddlehead Fern Ravioli, with pickled fiddlehead ferns and a light sauce that uses saffron from Kashmir, an Heirloom Tomato Tart using tomatoes from their flagship farm in Pune, and a Corn & Mole dish, which is Sadhu's take on a tamale, served with a spicy sauce spiked with chocolate.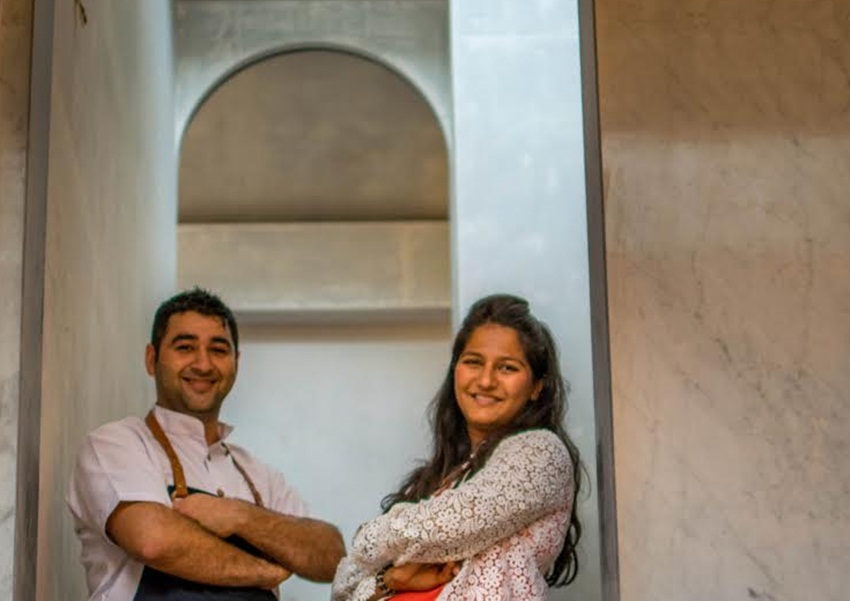 (l-r) Chef Prateek Sadhu and Aditi Dugar. Photograph via Masque
Produce from as far as Ladakh will also make it to the menu. When asked about the time lag that may occur due to transport of produce from other cities chef Sadhu adds, "In regards to Ladakh, almost all the produce that comes from there is foraged  – very few of those ingredients are farmed. Our chefs travel to the region, forage for the produce themselves, and it's then flown out the next day back to Bombay – straight to the Masque kitchen. So the time lag usually isn't more than two to three days."
Masque is set to open on September 20


Spicy Duck, a new Chinese restaurant launched at The Taj Mahal Hotel in New Delhi, better known as Taj Mansingh, this week. With expat chefs Cheang Chee Leong and Chee Kuai Oon at its helm, Spicy Duck brings the traditional food of the Taishan and Chengdu sub-regions of Sichuan and Canton province to the forefront.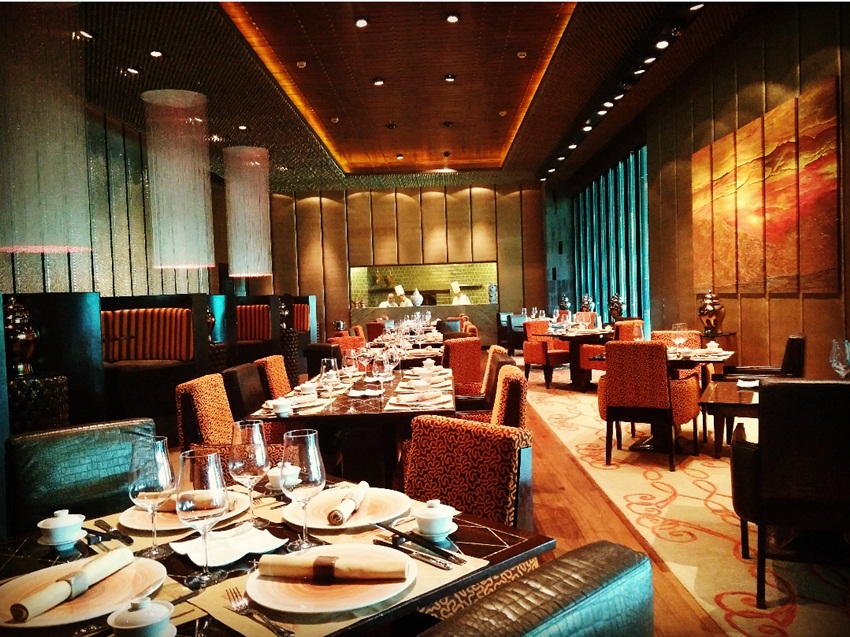 The new luxury Chinese restaurant Spicy Duck at Taj Mahal Hotel, New Delhi
Dim sums made with mushroom and milk with truffle oil, Peking Duck, Prawns Superior in spicy sauce and pan fried lamb rack in black pepper are some of the signature dishes on the menu, which will also include some of the finest Chinese teas and Tsing Tao beer from the Shandong province of Qingdao. The restaurant will be open both for lunch and dinner.