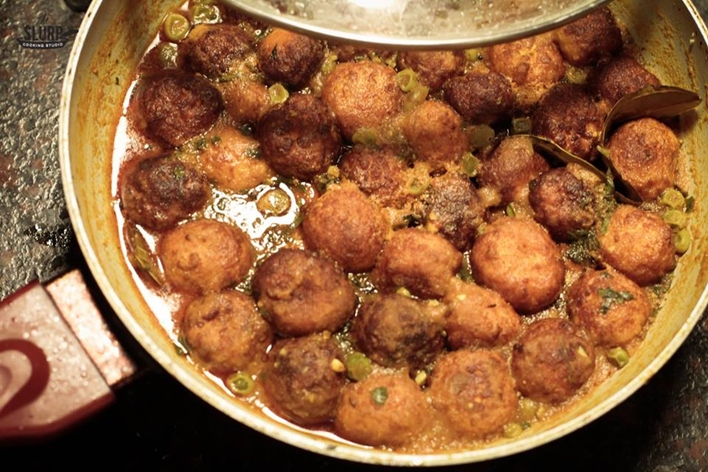 Paneer kofta prepared in tangy tomato gravy
Whether it is regional food from North Eastern states, Maharashtra or far off places like Egypt and Ethiopia, home chefs in Mumbai are pulling all stops to give diners a memorable, authentic experience. Another name popular on this list is Dolly Singh, who offers home-style Bihari food experiences. "Having spent my growing up years in different parts of the country, I have developed different tastes," says Singh, a full time media professional and now, part-time chef. Singh's popups began out of her home about a year and a half ago, out of her desire to go back to her roots. Her pop-ups are known for their authentic taste and variety.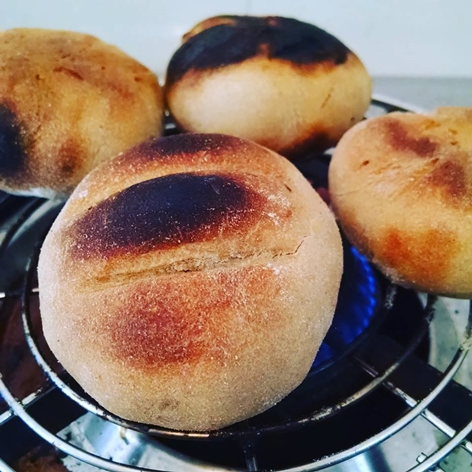 Litti served at Home Cafe by Dolly Singh
This month, Dolly Singh will be hosting yet another Bihari food experience pop-up at Bandra's Home Café. Aptly titled Khana and Batiyana, there will be food, laughter and conversations galore, as Singh brings out a bevy of classics from the region. The famous Litti – whole wheat balls filled with spicy, tangy Sattu Masala (roasted gramflour) that are dipped in ghee, will be served with Baigan Tamatar Chockha as dip  and Bihari Ol (yam) chutney. For meat lovers, there is Manso Masala, a rustic Bihari preparation of simmered mutton cooked using freshly ground spices. The fluffy white rice, or Bhaat can be mopped up with Chana Ghugni (boiled chickpeas cooked in onions and spicy gravy) and the Kohra Sabzi (pumpkin cooked using the classic paanch phoron spices). As accompaniments, Singh is serving mass favourites from the region like Aam Dhania Chutney made using raw mangoes, coriander with a dash of lemon and mustard oil plus the home-made fryums like Charori and Papad. For dessert, there will be Malpua, Bihar's version of pancakes that are deep fried and dipped in sugar syrup. Priced at Rs 1100 for vegetarian and Rs 1300 for non-vegetarian options, the bookings for the meal are open for two sittings.
Where: Home Cafe, off Shirley Rajan Road, Bandra
When: 24th September, 8pm- 9.30pm and 9.45pm- 11pm
Call: 9819038599 for bookings or go to insider.in