Photograph via guavatrips.com and Dharampura haveli
Close to the Jama Masjid, a walk through Gali Gulian and Gali Anar will lead you to the Dharampura haveli. Still magnificent despite the passage of time, the haveli is a sight to behold with its carved sandstone facade, jharokas, and arched gateways. Built in 1887, the haveli is one of the landmarks of Chandni Chowk. High tea with chaat at this heritage haveli is how Dawat-E-Dilli, the street food tour of Old Delhi organised by Guava Trips begins.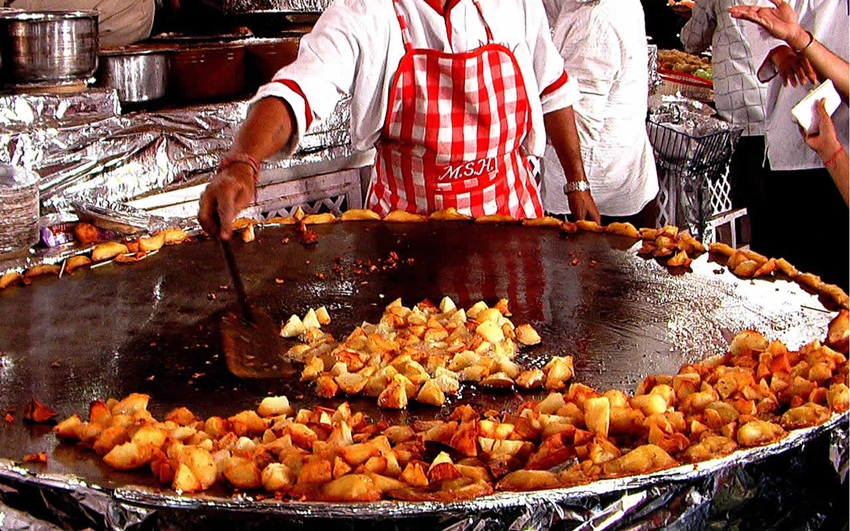 Photograph via Guava Trips
The tour, which also includes a guided tour of the haveli with a kite flying session on the haveli's terrace, then moves on to 10 food joints across Chandni Chowk. Daulat ki chaat, the creamy cloud-like dessert made of whipped milk solids or khoya, saffron swirls of sweetness from Nemi Chand jalebis, a shop that has been making these sweets since 1884 on Dariba Kalan road, and spicy chole from Chawri Bazaar's Lotan Chole waala are among the highlights of the street food tour.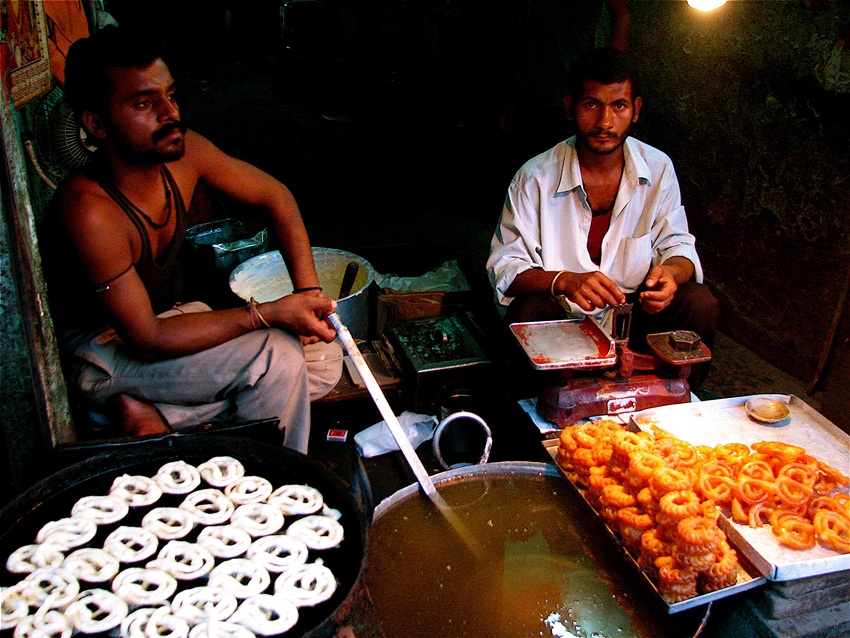 Jalebi vendors in Chandni Chowk. Photograph by Yogesh Rao/Flickr
Also part of the tour are the famous tandoori delicacies of Daryaganj, moreish paapdi chaat with curd and chutney at Shree Balaji Chaat Bhandar and all types of sweets including motichoor laddoo and barfi at Ghatewala. The Paranthe wali galli is the last stop for the tour, which to your benefit is a walking tour. It's also a good thing that the tour last for four hours.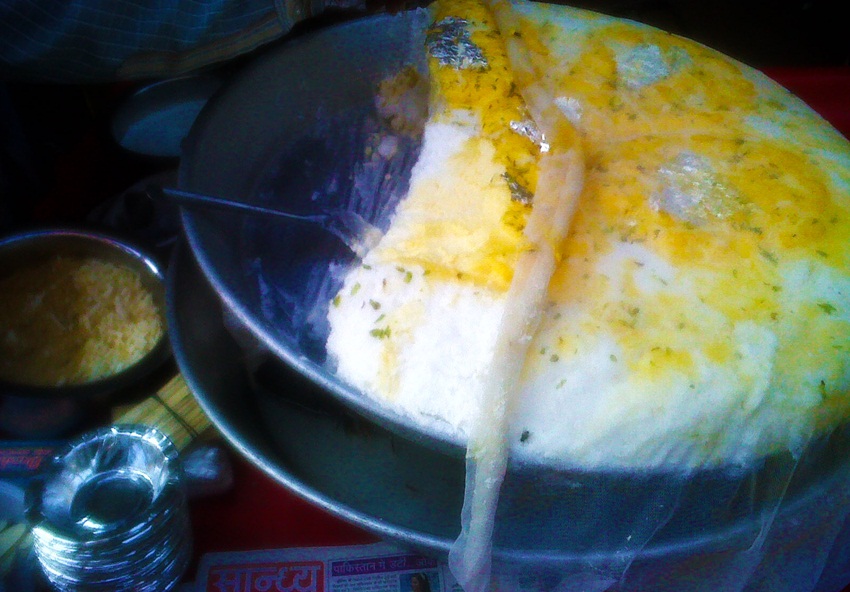 Daulat ki chaat, the dessert of Delhi's nawabs at Chandni Chowk. Photograph by Mansi Sharma/Flickr
The meeting point for the tour, which begins at 4.30 pm, is in front of the Jama Masjid Police Station and the cost of the tour is Rs 3,000. Call Guava Trips on 9810457724 / 7042232227 to confirm your attendance if you book the tour less than 12 hours before the scheduled start time of the tour.
Book tickets here