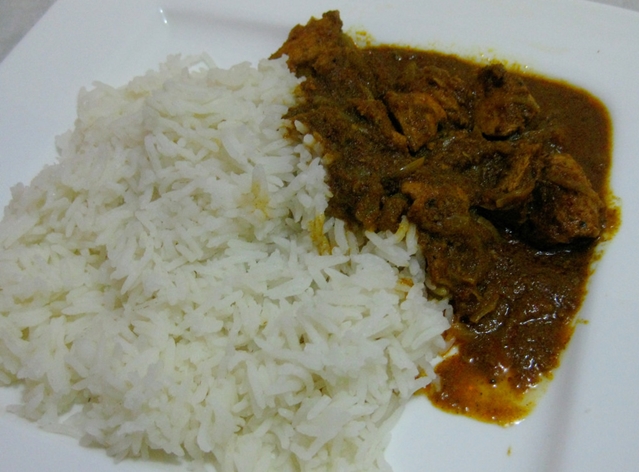 A popular Goan dish, the chicken xacuti makes for a leisurely weekend meal. Source: Ishwar/Flickr
Weekends are a good time for xacuti, a fine example of a Goan dish, which can be cooked with chicken or mutton, along with poppy seeds, potatoes and a whole host of spices and fresh, grated coconut. Derived from the Portuguese word, Chacuti, which is a rich brown gravy as opposed to the robust red of the Goan version, the xacuti tastes great with some pav or rice. While nothing beats a trip to Goa to get the real thing, followed by a long siesta, we've located a few eateries in the city that are now our weekend go-to places for chicken xacuti.
Sushegad Gomantak, Mahim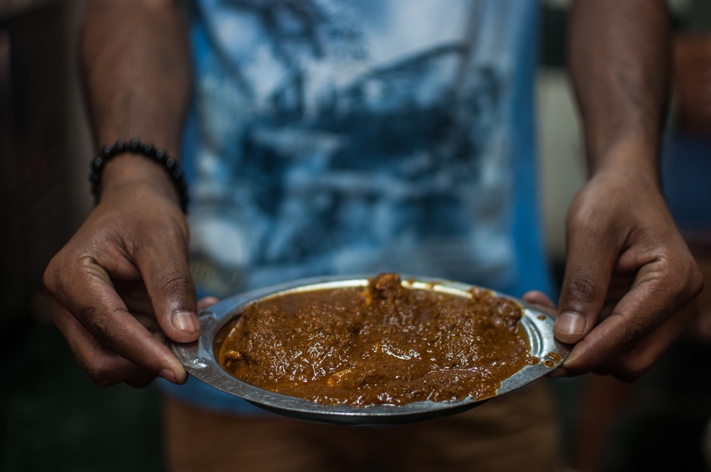 Photograph by Anurag Banerjee
Mrs. Karyekar, the owner of Sushegad Gomantak prepares all the food here and her portions are quite generous, which only means a hearty meal every time you visit. The tiny, five-table restaurant is extremely easy on the pocket despite the stellar food quality. The gravy has a rather grainy consistency, but the garam masala and succulent chicken pieces come together beautifully to deliver a spicy, fragrant punch with every bite. Vegetarians need not give this place a miss, their mushroom xacuti is quite nice too.
Pro tip: Speak to the owner in Konkani and watch her face light up. Also, call for the sol-kadhi to take off some of the heat from the xacuti.
Where: A 11, Opposite Paradise Theatre, Mahim Shivsagar Society, LJ Road, Mahim
When: 11am to 11pm
Call: 24445555
Chaitanya, Dadar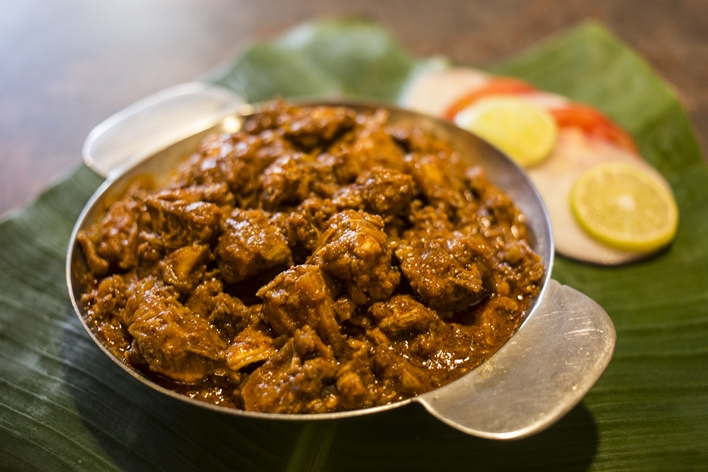 Photograph by Anurag Banerjee
Dadar's Chaitanya is known for its ace Malwani food, popular with vegetarians and meat-eaters alike. The Chicken Sagoti on the menu here is slightly different from the Goan version. The recipe makes use of the famous Malvani masala along with coconut milk, instead of roasted fresh coconut. A slightly runny gravy with chunks of boneless chicken, this  Malvan-style sagoti pairs perfectly with steamed rice and chilled kokum sharbat at the side.
Where: 3, SK Bole Road, Near Siddhivinayak Temple, Dadar West
When: 11am to 3pm, 8pm to 11pm (Tuesday closed)
Call: 30150827
Soul Fry, Bandra
At Soul Fry, the chicken and mutton versions of the Goan classic are equally popular. Best eaten with rice, the xacuti is a thick gravy spiced with roasted coconut masala with boneless chunks of meat. We recommend some beer to go with a meal at this cosy little spot in Pali Hill.
Where: Pali Mala Road, Opposite Pali Vegetable Market, Pali Hill, Bandra West
When: 12pm to 3pm, 7:30pm to 11:30pm
Call: 7208316545