This is the season to build up an appetite and retain it if you can until the new year begins. There are new restaurants opening up, the brunches are getting bigger and better and the eating and drinking is not going to stop anytime soon. Here are our reccos for dining out this weekend.
Mumbai
Celebrate Bandra Festival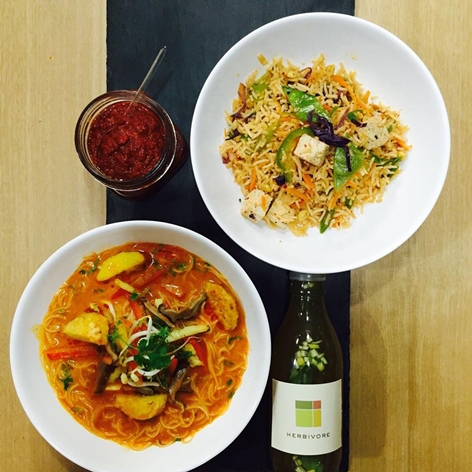 Asian food by I-Herbivore at Bandra Gymkhana Tennis Lawns this weekend
Mumbai's most vibrant suburb, Bandra, is gearing up for one of the most awaited annual festivals with lots of food and entertainment starting tomorrow. Food enthusiasts attending the Celebrate Bandra Festival are in for a treat this weekend, with a grand spread of vegetarian, non-vegetarian food. There are stalls serving Asian, Turkish and Parsi cuisine, meat and veggie stuffed pavs from Pack-a-Pav, pizzas from 1441 Pizzeria as well as savoury waffles from Waffle House, to name a few. Those registering on the festival website or downloading the app can score an additional 10% discount at participating restaurants that include some popular names like La Folie Lab, Bagel Shop, Bombay Salad Co, Villa Vandre, Playlist Pizzeria, Fat Man's Cafe among others.
Where: Bandra Gymkhana Tennis Lawns, Bandra Gymkhana, 42, St Andrew's Road, D'Monte Park Rd, Bandra West
When: November 12-13, 5pm onwards
Register on celebratebandra.com
Hokus Porkus pop-up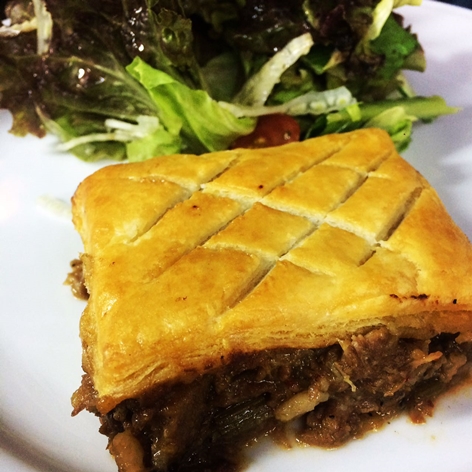 Pork Pot Pie by Hungry Cat Kitchen at the Hokus Porkus pop-up in Bandra
Pork lovers in the city can pig out on Sunday. Four home chefs will put together a scrumptious pop-up feast featuring pork-everything. Hokus Porkus will be held at Bandra's breezy Cafe Terra and will include a range of savoury and sweet offerings across regional Indian and Continental cuisine. Gitika Saikia of Gitika's PakGhor fame will cook up some classics from the region, including the Assamese guti aloo pork (a fragrant pork based dish with baby potatoes), spicy Naga style pork with sticky rice. Rhea Mitra Dalal's Euphorhea, will serve her signature Pigs in Blankets, sausages wrapped in puff pastry. Subhasree Basu of Hungry Cat Kitchen will make a healthy pork pie with apples and celery and Madhumita Pyne aka Insomniac Cook brings a decadent dish of pork ribs laced with a boozy Old Monk sauce for the pop-up. For desserts, the home chefs have an equally enticing selection including bacon ice-cream. To take home, there are bottles of bacon jam, North Eastern style spicy pork pickle or the Goan chorizo jam.
Where: Cafe Terra, Hotel Executive Enclave, Pali Naka, Bandra West
When: November 13, 12pm to 7pm
Delhi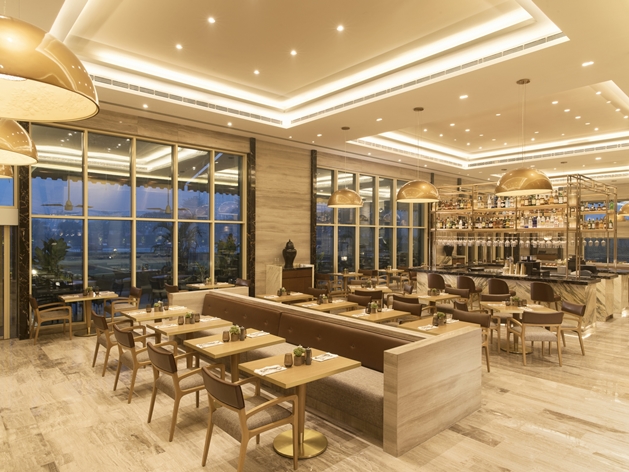 Elegant wood and copper accented interiors of Capital Kitchen at Taj Palace, New Delhi
Capital Kitchen, Taj Palace
Delhi's fine dining space expands with the launch of Capital Kitchen at Taj Palace, New Delhi. The restaurant offers the very best of comfort foods, dished out in the Taj Palace's signature style. Home style preparations from all over the world such as Cobb Salad from New York's Taj Pierre Hotel, Chicken Bunny Chow from Taj Cape Town, New England Lobster Roll from Taj Bosten and Fish & Chips from St. James Court, London, will be on the menu. There will also be cooking stations serving Indian, European and Asian food, as well as delightful cocktails and healthy cold pressed juices made using fresh, organic produce.
Where: Taj Palace, 2, Sardar Patel Marg, Diplomatic Enclave, New Delhi, Delhi
Timing: Open all day
Call: 011 66503731 for reservations
Bengaluru
Goan food fest at Bonsouth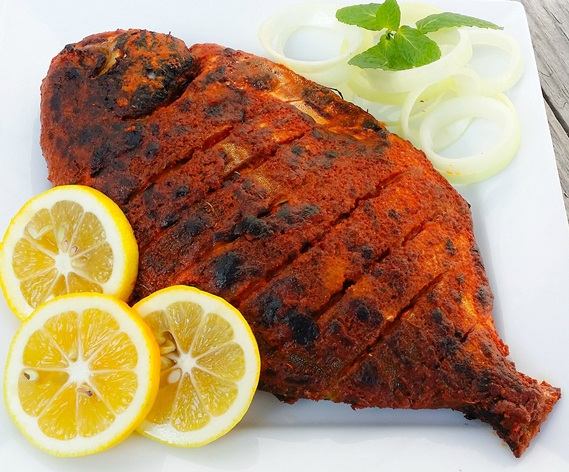 Pomfret Rechado at Bonsouth, Koramangala
Bonsouth in Koramangala will be hosting a Goan food festival starting today, celebrating the rich, culinary diversity of India's favourite beach destination. There will to be lots of meat and seafood classics such tangy prawns balchao or spicy mutton vindaloo, chicken cafreal and melt-in-your-mouth pomfret rechado. This weekend is the best time to get started with your fix for authentic Goan grub.
Where: Bonsouth, #131,1st Cross, Koramangla 5th Block, Jyoti Nivas College Road, Bengaluru
When: November 11-30, 12pm to 3.30pm and 7pm to 11pm
Call: 080 2552 6363