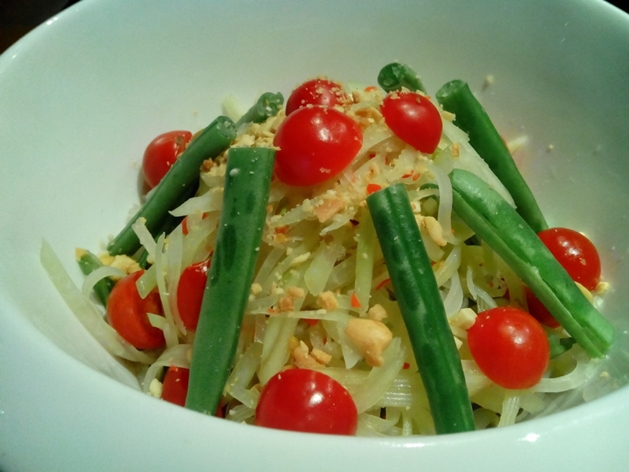 Som Tam salad  at Nom Nom
Trying to strike a balance between healthy food and flavour can be an arduous task, especially when fries and all things nice are just a call away. But, you needn't live with all that guilt. Nom Nom, known for its South East Asian food, offers a neat little selection of salads that are light, flavourful, healthy. The menu includes a Thai Glass Noodles salad with Black and White Fungus with the option of selecting chicken or prawns as the protein of choice. If you want healthy food that's full of flavour, go for the Thai Herb Chicken Minced salad which has minced chicken spiced with kaffir lime leaves -it's sweet, spicy and sour all at once. You could also try the Som Tam Prawns; a colourful mix of raw papaya shreds, long beans, Thai chilli, peanuts and garlic or the Chicken Singaporean Salad. While you're there, don't forget to try their Sake Bomb – a balancing act of a cocktail made using Sake (Japanese rice wine, for the uninitiated) and beer.
Where: Nom Nom – Andheri, Bandra outlets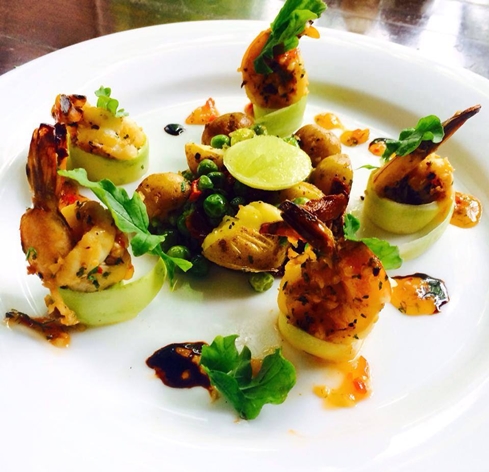 Chef's special, Grilled Tiger Prawns
If you're trying to stay healthy but can't give up meat when eating out, Silver Beach Café's grilled menu comes to your rescue. Offering a selection of grilled meats and seafood, this Parisian influenced Juhu café checks all our boxes. Take your pick from the Grilled Chicken Zucchini that's served with spicy mayonnaise and grilled mushrooms or the Grilled Tiger Prawns, which are supposedly the chef's special. Vegeterians can seek comfort in the Grilled Cottage Cheese Steak apart from the many salads available on the menu.