Photograph via WWH Charitable Trust
How about an adivasi meal in the forest to begin your week? This Sunday, WWH (We Will Help) Charitable Foundation hosts its 11th Tribal Sit-Down Lunch inside the lush Aarey Milk Colony (AMC). Women from Unit 22, one of the adivasi padas settled inside AMC will prepare the meal, which will include rice bhakris, ragi bhakris, rice, dal, chicken curry, fresh Bombil fry, javla or dried shrimp cooked in a semi dry gravy and bhareli vaangi or stuffed brinjal fry. "We've limited the number of people to 50 because it's the rainy season and we restarted it during this season only by public demand," says WWH trustee Cassandra Nazareth.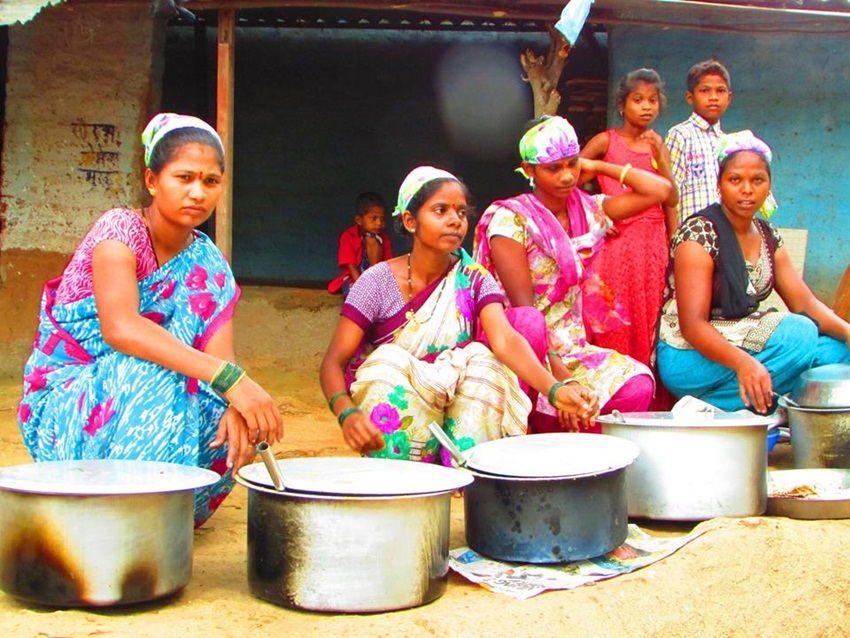 Adivasi women ready to serve lunch at AMC. Photograph via WWH Charitable Foundation
Alongside the lunch, there will also be a flea market selling fresh vegetables grown by the adivasis, recycled bottles, bags, quilts, green chilli thetcha, the spicy chutney without which most Maharashtrian meals are incomplete, and Bombil chutney.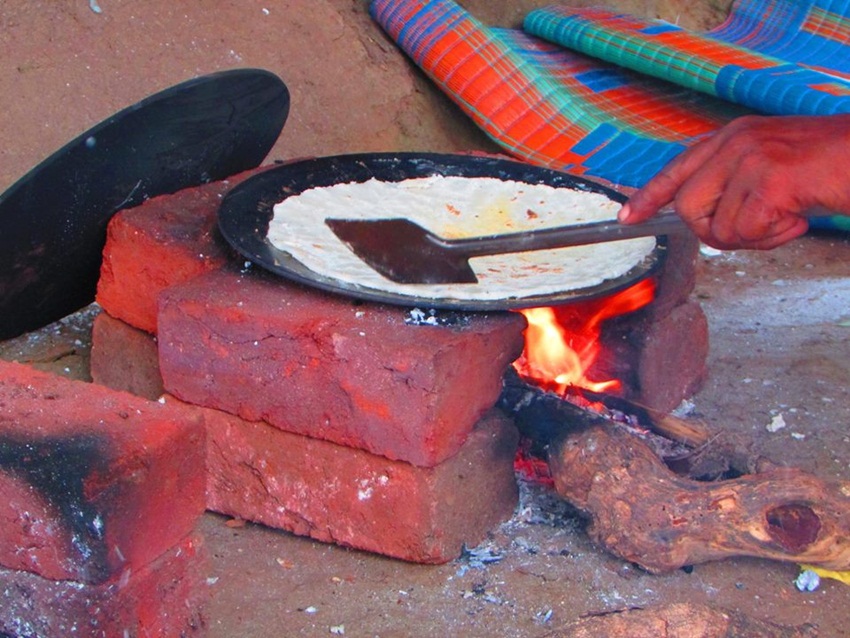 Bhakri or rice roti being made at AMC Photograph via WWH Charitable Foundation
In January this year, the WWH Charitable Foundation organised its first tribal lunch to support the families belonging to four of the 27 adivasi paadas residing at AMC. "There was so much talk of saving Aarey, but I was also curious to know what the locals thought of this, which is how the idea of empowering these women came about," says Nazareth. Eight people were expected at the trial of the first lunch and the number rapidly grew to 50. Today, residents from as far as Pune come down to Mumbai just for a day for this lunch. "We want to cater to parties, hotels have approached us to bring their guests. We want this to become sustainable and these women to become independent, even if we aren't around to witness it," says Nazareth.
Where: Aarey Milk Colony, Khambacha Pada, Unit 25, behind Aarey picnic spot, near Laxmi Studio, Shivaji Nagar, Goregaon (East).
When: Sunday, August 28, from 11.30am to 5pm.
Cost: Rs 325 for adults, Rs 275 for kids below 12 years
Book your tickets here, but call 9820224450 to confirm your attendance.