The Side Car apple cider is and nice and tart and not too sweet
If there is one thing that craft brewers have learnt about the Indian consumer's palate over the last six odd years, it is that we seem to love ciders. And, that shouldn't really come as a surprise since we like our wines to be mildly sweet as well. So,
Doolally
sells ciders by the bucketloads in Pune and Mumbai,
The White Owl
, too, has its own ciders and we reckon microbreweries across the country, too, have ciders in their line-up. While hard-core craft beer enthusiasts might turn up their noses at cider, it is a pleasant drink to have, especially when you are not feeling like a beer. Last week, Gateway Brewing Company launched its first cider, the Side Car. Made from Kashmiri Lal Ambri apples, this one is our current favourite among ciders. The reason? The Side Car, which is at present available at Woodside Inn, BSE, Bombay Canteen and Mia Cucina, among others,  is nice and mildly carbonated, but the best thing about it is that it's not too sweet. Here's hoping that GBC can get it consistently right from here on. Last night, we also sampled GBC's other new launch, the Hoppy Pils.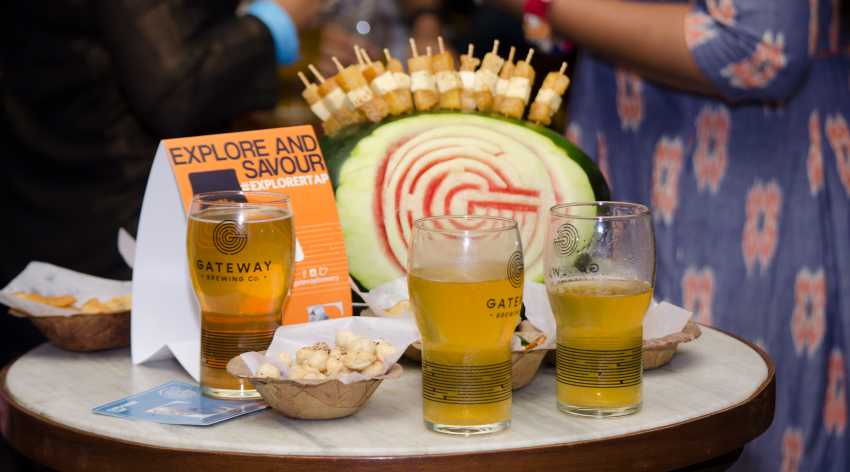 The Hoppy Pils  (above) is a Pilsner, a pale lager, that is  traditionally pretty hoppy and hence, mildly bitter. Hoppy Pils stays true to the defining characteristics of a traditional Pilsner, in that it is the colour of diffused sunlight, and hoppy as well, but here's the thing: GBC has made sure the hoppiness is balanced by a touch of citrus, and what you get at the end is the crisp, pleasant beer perfect for warm evenings. The Hoppy Pils is at present available at Woodside Inn, The Bombay Canteen, Boveda and The Good Wife.