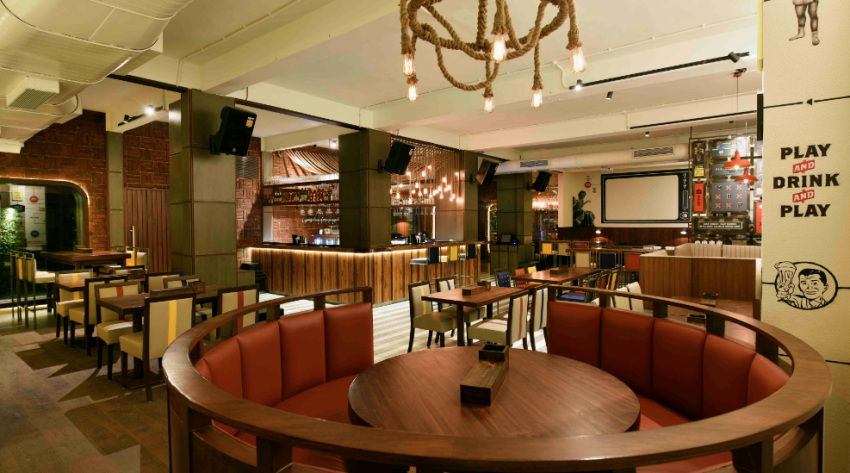 MRP is a cheery place made for youngsters
The bright, cheery signage of My Regular Place at Dadar's Pritam Estate gives you a fair idea of how your experience will turn out even before you step inside. This modern Asian bistro has an arcade-like setting, with painted walls and booths. As importantly, booze is sold at MRP (hence, the name, duh). But there's a catch: your food bill must average up to at least Rs 750 per head if you want to avail of the discount. Talking of booze, the Asian-themed cocktails are pretty cool and dramatic, though the Orient Express (vodka, orange juice, basil-lemongrass syrup, bitters and egg white, Rs 280) was a touch too sweet. On the other hand, Tiki Torii (Rs 320), a rum-based cocktail with splashes of cranberry, pineapple and coconut fudge along with bitters, went down our maw pretty quickly, and full points for the tiki mug.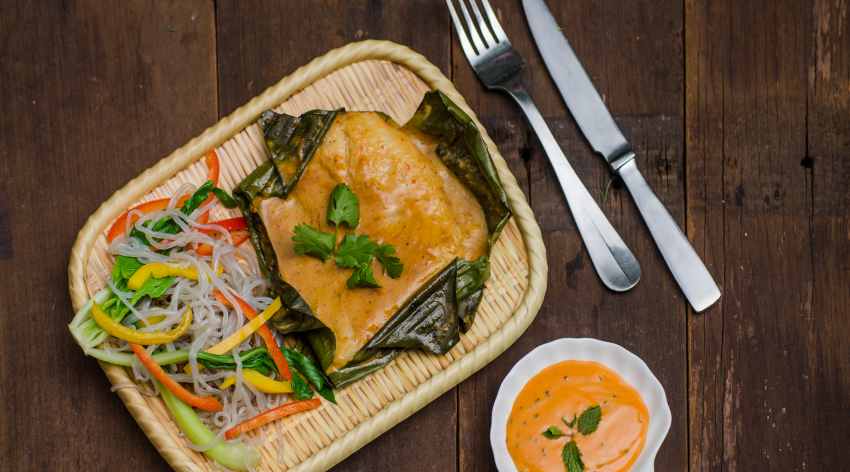 The Patra ni Machi uses basa, but we still like it
The menu features an assortment of Asian food that you'd find at several eateries across the city. The Pulled chicken Bao (Rs. 240) has daikon, cucumbers, and garlic aioli that come together nicely as you work through the juicy chicken and pillowy baos. MRP Veg mezze (Rs 290) in Small Plates was pretty standard, however, the extra light hummus dusted with spicy Japanese Togarashi powder had us wishing it was sold separately. Do not miss the Pot Rice(Rs 310 for veg version), which manages to hit that sweet spot between gravy, rice and veggie proportions. Spiced with galangal and kaffir lime, we think they might need to go a little easy on the garlic in the sauce.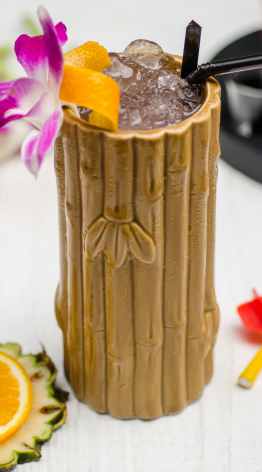 Rum-based Tiki Torri worked for us
The Patra ni Fish (Rs 420) – basa in house-style Assam sauce — was excellent. Despite hating basa from the bottom of our hearts, we enjoyed it, and think it was mostly due to the buttery, light, mildly spiced sauce that let the protein shine. Another recco is the Singaporean Chilli Noodles (Rs 250) that is nice and spicy, but the guy who makes the Thai Green Curry (Rs. 350) needs to go easy on the ginger.
PS: Wednesdays are Retro Nights and the fab playlist had us singing along and dancing in our seats. And, if your idea of fun also includes games, you'll find Jenga bricks, decks of cards, and ping pong balls at MRP.
Address: My Regular Place, 20, Dharamputra, Pritam Estate,Dadar East, Mumbai
Call: 022 33126266 (reservations recommended)
Timing: 12pm to 1:30am